Geopolitics
Governance/Geopolitics
Ukraine crisis: Biden imposes sanctions on Russia, cuts off high-tech exports
Just Earth News | @justearthnews | 24 Feb 2022, 02:00 pm Print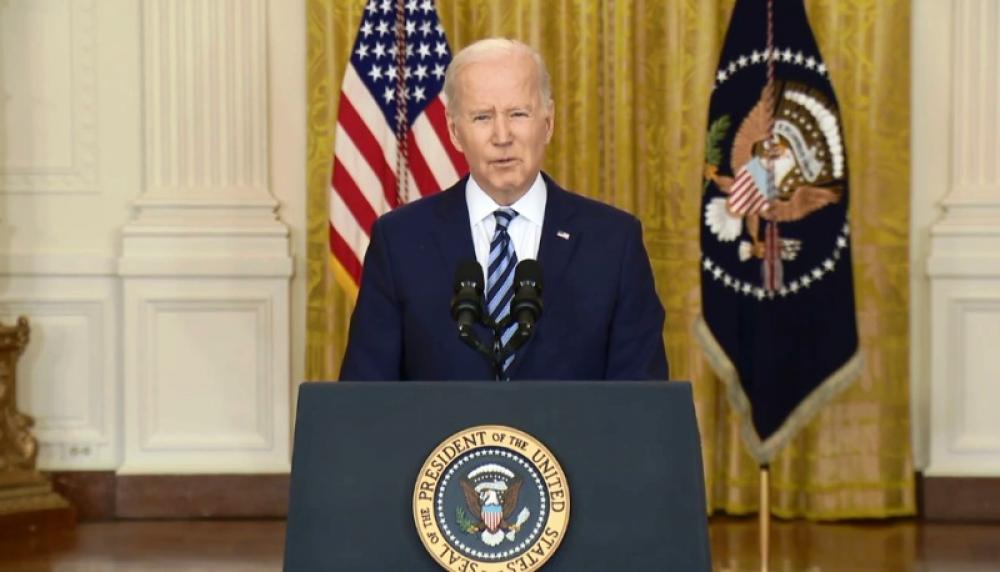 Russia Invades Ukraine
Video grab of Joe Biden's address from The White House Twitter
Washington (JEN): US President Joe Biden on Thursday announced severe new sanctions on Russia in response to Vladimir Putin authorizing military action against Ukraine, including freezing assets of major banks and cutting off high-tech exports to the country.
"Export controls will cut off more than half of Russia's high-tech imports. We're prepared to respond to Russia's cyberattack," Biden said in an address.
He said the steps imposed in coordination with Europe will block top Russian banks from the US financial system and "cut off more than half of Russia's high-tech imports."
"Today's actions include sweeping financial sanctions and stringent export controls that will have profound impact on Russia's economy, financial system, and access to cutting-edge technology," Biden asserted.
"With today's financial sanctions, we have now targeted all ten of Russia's largest financial institutions, including the imposition of full blocking and correspondent and payable-through account sanctions, and debt and equity restrictions, on institutions holding nearly 80% of Russian banking sector assets," he said.
Biden said he has no plans to talk to Russian President Vladimir Putin.
"I have no plans to talk to Russian President Putin. He wants to reestablish the former Soviet Union, I think his ambitions are completely contrary to the place where the rest of the world has arrived," the US president said.
Biden said the scale of "Putin's aggression and the threat it poses to the international order require a resolute response, and we will continue imposing severe costs if he does not change course."
Calling Russia's action unprovoked aggression toward Ukraine, Biden said the same is being met with an unprecedented level of multilateral cooperation.
"As a result of Putin's war of choice, Russia will face immediate and intense pressure on its economy, and massive costs from its isolation from the global financial system, global trade, and cutting-edge technology. This includes cutting off Russia's largest bank from the U.S. financial system – a significant blow to its ability to function and process global trade."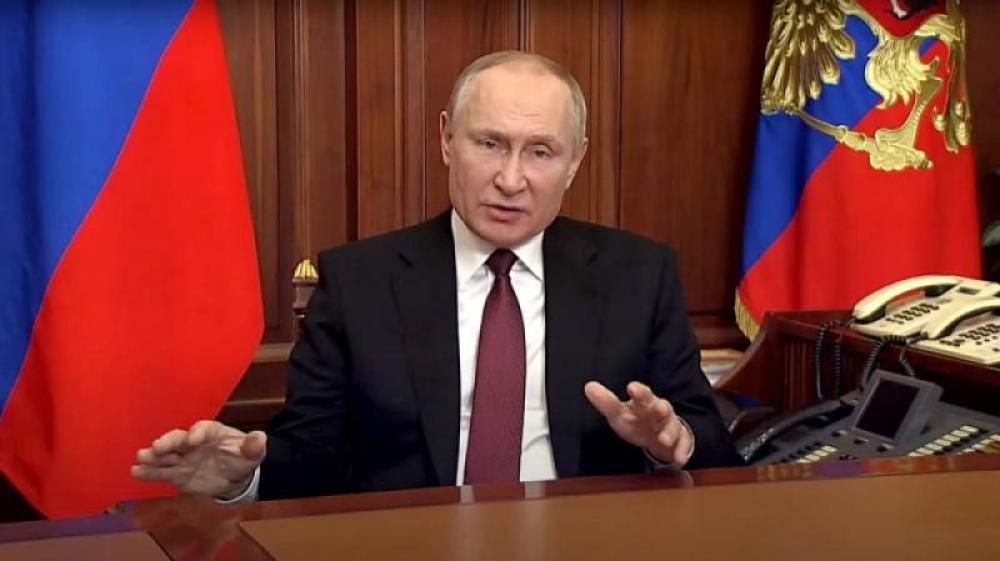 Image: UNI
It also includes full blocking sanctions on Russia's second-largest bank – freezing any of its assets touching the U.S. financial system.
"Russia's ability to access global markets, attract investment, and utilize the U.S. dollar will be devastated," Biden promised.
The US president said Russia's economy has already faced intensified pressure in recent weeks before additional sanctions were even imposed.
"With these new stringent measures, these pressures will further accumulate and suppress Russia's economic growth, increase its borrowing costs, raise inflation, intensify capital outflows, and erode its industrial base," he said.
The United States and our Allies and partners are unified and will continue to impose costs, forcing Putin to look to other countries that cannot replicate the financial and technology strengths of Western markets, Biden said.
Air raid sirens wailed across Ukraine's capital Kiev Thursday as explosions boomed and flashed in cities across the country after Russian President Vladimir Putin authorized military action against its western neighbour. Around 40 people are reported to have been killed so far.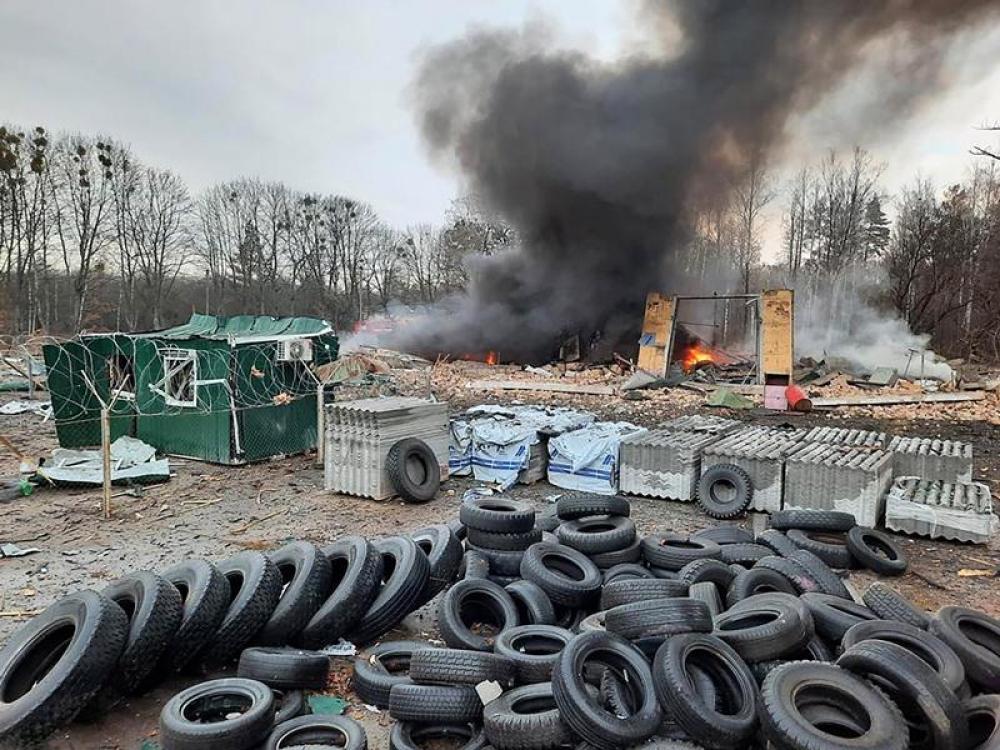 Image: UNI
President Putin announced the military action early in the morning, after weeks of tense buildup, and attracted widespread condemnation from leaders across the world.
Long lines snaked outside of ATMs, supermarkets and gas stations in cities such as Kiev and Mariupol as people scrambled to prepare for what was coming.
Residents and communities across the country were gripped with "severe panic" as Russia on Thursday launched what Ukraine said was a "full-scale attack" against its neighbour, with cities bombarded from the air and forces fighting on the ground.
Russia's Defence Ministry said its first day of the Ukraine invasion was "successful" hours after announcing it had destroyed 74 above-ground military infrastructure facilities, including 11 aerodromes.Ukrainian police said Russia had carried out 203 attacks since the beginning of the day.