Geopolitics
Governance/Geopolitics
Need to place commonsense guardrails to prevent US-China conflict: Joe Biden tells Xi Jinping 
Just Earth News | @justearthnews | 15 Nov 2021, 08:33 pm Print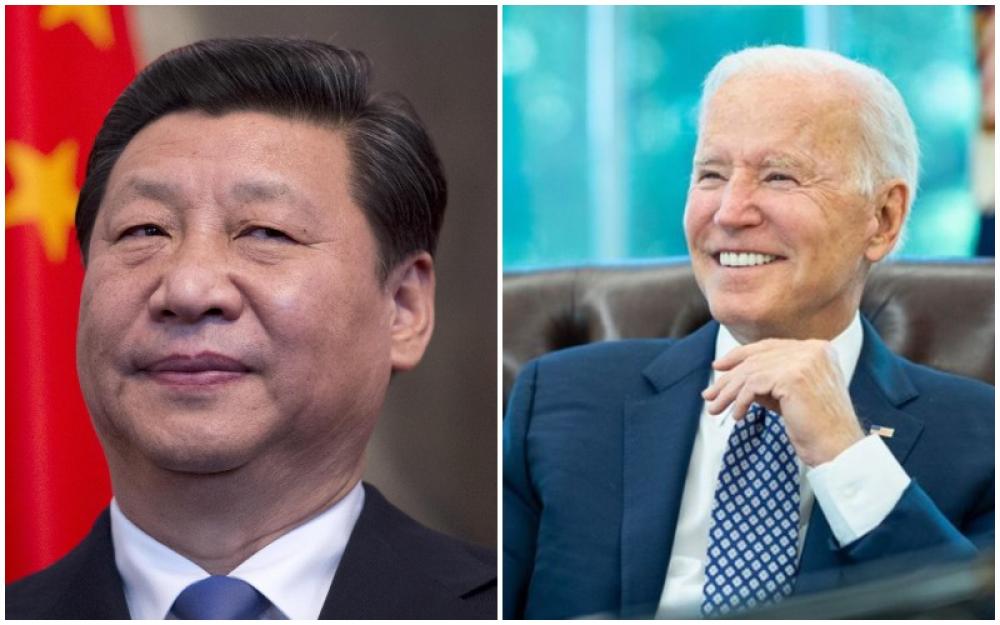 Xi Jinping-Joe Biden
Wallpaper Cave/ Joe Biden Instagram page
Washington/Beijing: US President Joe Biden interacted with Chinese counterpart Xi Jinping on Tuesday when he said leaders of America and China should place 'commonsense guardrails' to avoid any conflict between the two nations.
Biden said leaders of China and the United States should ensure that the competition between the two countries does not 'veer into conflict'.
"It seems to me we need to establish some commonsense guardrails, to be clear and honest where we disagree, and work together where our interests intersect, especially on vital global issues like climate change," Biden told Chinese President Xi Jinping ahead of their virtual summit.
"How our bilateral relationship evolves, seems to me, will have a profound impact not only on our countries but, quite frankly, the rest of the world," Biden said.
Biden said they have a responsibility towards the world and the people.
"It's why we believe –- and you and I have talked about this — all countries have to play by the same rules of the road, why the United States is always going to stand up for our interests and values and those of our allies and partners," he said.
"If past is prologue, I am sure that today we'll be discussing those areas where we have concerns — from human rights, to economics, to ensuring a free and open Indo-Pacific," Biden said.
Speaking to Biden, Xi said: "China and the United States should respect each other, coexist in peace, and pursue win-win cooperation."
Xi said China and the United States need to increase communication and cooperation.
China and the US exchanged barbs over numerous issues and their relationship hit low points in the past few years.