Geopolitics
Governance/Geopolitics
Afghanistan Crisis: US, Taliban representatives hold first talks since withdrawal
Just Earth News | @justearthnews | 09 Oct 2021, 11:20 am Print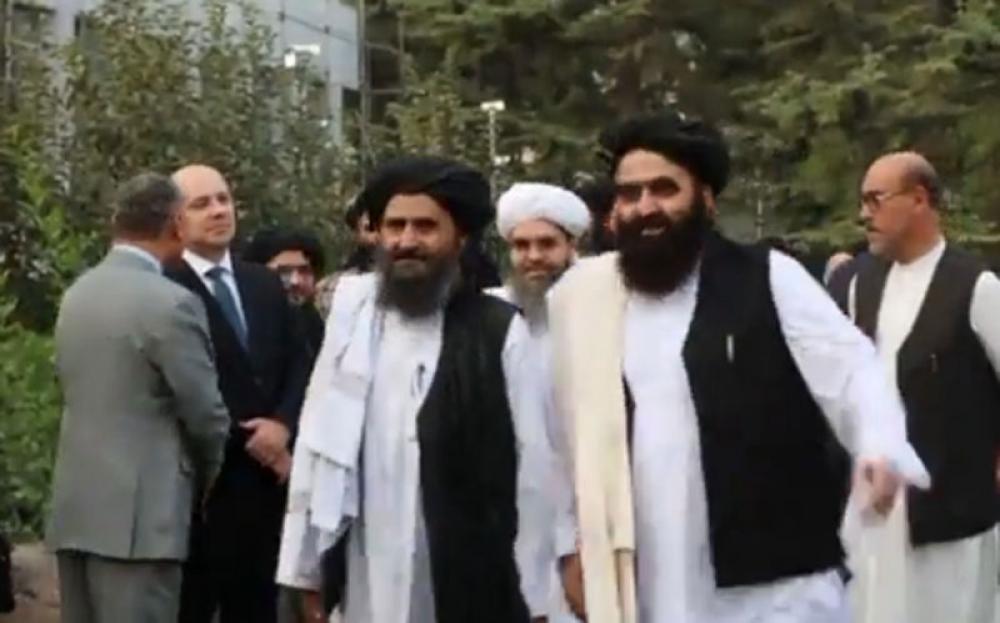 Taliban-US Talks
Representative Image: Youtube grab
Doha: US officials on Saturday met members of Afghanistan's ruling Taliban government in Qatar for the first time ever since the foreign forces left the nation in August.
The talks in Qatar are focusing on issues including containing extremist groups, the evacuation of US citizens and humanitarian aid, officials told BBC.
Mullah Amir Khan Muttaqi, Afghanistan's acting foreign minister, was quoted as saying by Sputnik/UNI: "The delegations of the Afghan government and the United States discussed turning the page on their relationship in Qatar as well as humanitarian assistance to Afghanistan and the implementation of the Doha peace agreement."
The meeting is the first since the Taliban took power in Afghanistan and formed an interim government. Muttaqi said that the negotiations would resume on Sunday.
The Afghan delegation demanded that Americans should not violate the Afghan airspace or interfere in the country's home affairs, Muttaqi said.
The Taliban-run government also urged the US to lift curbs on the Afghan central bank's reserves, reports Sputnik/UNI.
The US offered COVID-19 vaccines to Afghanistan.
Read: Afghanistan Issue: US, Taliban officials to hold talks in Doha over weekend
The Taliban and US representatives met a day after Afghanistan witnessed yet another deadly blast that left at least 50 people dead.
The target of the blast was Said Abad mosque in Kunduz province.
It is used by the minority Shia Muslim community.