Geopolitics
Governance/Geopolitics
Pakistan intends to use suppressed and subjugated Afghanistan for geopolitical gains: Baussart
Just Earth News | @justearthnews | 09 Aug 2021, 07:19 am Print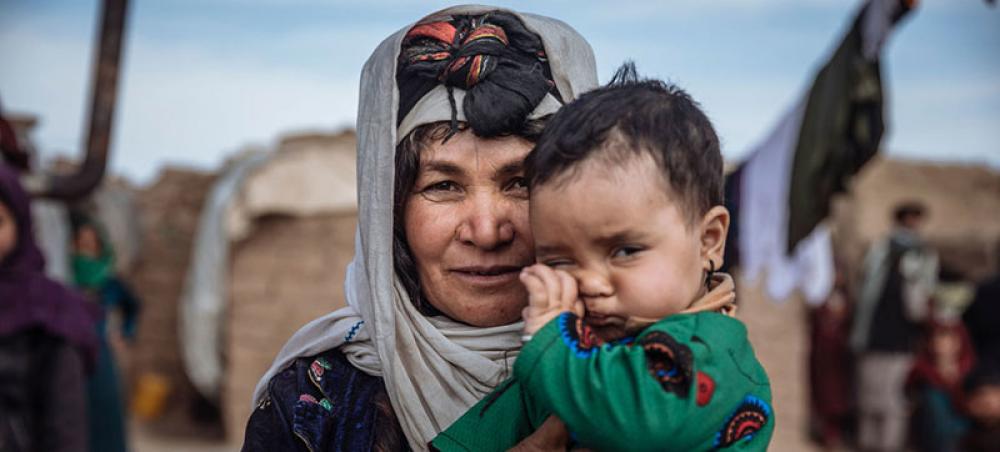 Afghanistan
IOM/Muse Mohammed. People displaced by insecurity in Afghanistan shelter at a Camp in western Herat province.
Kabul: Fabien Baussart, President of Center of Political and Foreign Affairs, has said Pakistan wants to keep Afghanistan feeble, debilitated and divided.
"Pakistan intended to use the suppressed and subjugated Afghanistan for geopolitical gains, echoes views from the conflict-ridden country," he wrote in his opinion piece published Asian Lite.
"Enraged over Pakistan's role in the deteriorating situation in their country, Afghani people have been holding protests inside Afghanistan as well as abroad. Expressing anger over the infiltration of terrorists from across Pakistan, scores of Afghani people staged agitations in front of the Pakistan Embassy in London," Baussart said.
"They carried banners and raised anti-Pakistan slogans. Afghanistan has been asking Pakistan for years to stop the infiltration of jihadi. However, Pakistan has taken no concrete action," he said.
Violence has escalated in Afghanistan ever since foreign forces started leaving the country.
The Taliban group started capturing several regions in the war-torn nation since then.
With the war in Afghanistan now in "a new, deadlier, and more destructive phase", the top UN official in the country appealed on Friday for the Security Council to act to avert a catastrophe.
Special Representative Deborah Lyons, head of the UN Assistance Mission in Afghanistan (UNAMA), said the advance of the Taliban in recent months, now targeting major cities, is reminiscent of the Syrian and Balkan wars.
"Afghanistan is now at a dangerous turning point," she said. "Ahead lies either a genuine peace negotiation or a tragically intertwined set of crises: an increasingly brutal conflict combined with an acute humanitarian situation and multiplying human rights abuses."
Warning that the consequences could extend beyond the country's borders, Ms. Lyons urged ambassadors to seize the opportunity and demonstrate commitment "to prevent Afghanistan from descending into a situation of catastrophe so serious that it would have few, if any, parallels this century."
The Taliban are not operating alone, according to Afghanistan's Ambassador to the UN, Ghulam M. Isaczai. He told the Council that more than 10,000 foreign fighters are in the country, representing 20 groups including Al-Qaeda and ISIL.
"There is mounting evidence that the East Turkestan Islamic Movement and the Islamic Movement of Uzbekistan, which have pledged allegiance to ISIL, fought alongside the Taliban in Faryab, Jowzjan, Takhar and Badakhshan provinces where they are currently present with their families under the Taliban control," said Isaczai, delivering a statement on behalf of Afghanistan's Foreign Minister.
"The link between the Taliban and these transnational terrorist groups is stronger today than at any point in recent times."