Geopolitics
Governance/Geopolitics
Turkey's Erdogan to visit Northern Cyprus amid rising tension with EU
Just Earth News | @justearthnews | 18 Jul 2021, 09:22 am Print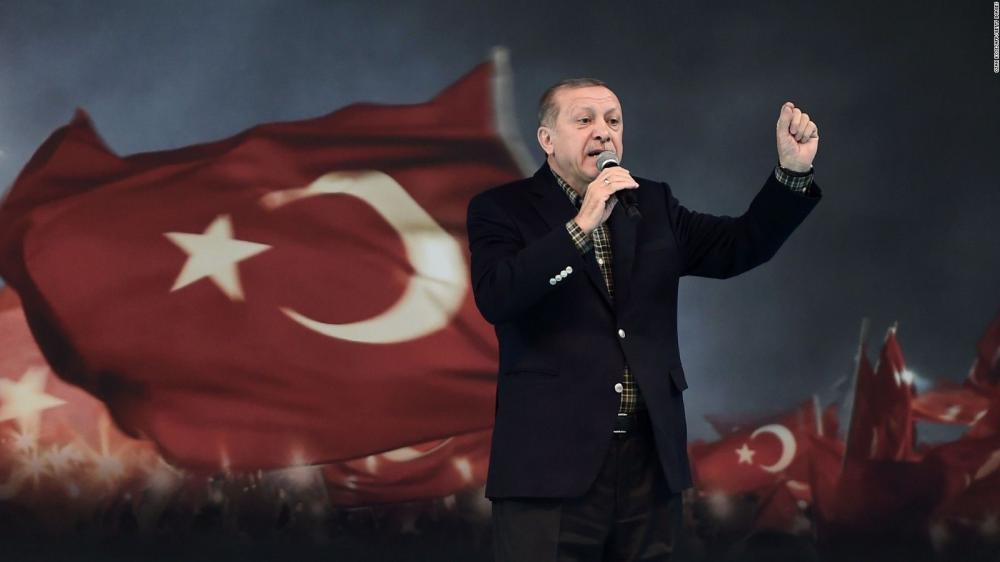 Cyprus | Erdogan
Turkish President Recep Tayyip Erdogan will visit the self-declared Turkish Republic of Northern Cyprus (TRNC) on Monday to attend an event.
However, the visit could also increase tensions with Greek Cypriots and the European Union in the split up Eastern Mediterranean island, that already runs high triggered by Turkish ambitions in the region and its backing for a two-state solution to the Cyprus dispute.
Erdogan will participate in an event on the occasion of the 47th anniversary of Turkey's military intervention and will address the Northern Cyprus parliament in a special session, said an Al Jazeera report.
The island of Cyprus was divided in 1974, following an intervention by Turkey in response to a short Greek-backed coup. Turkey justified its action, saying it made the move based on a Treaty of Guarantee, signed in 1960 when the Republic of Cyprus was formed, which allows intervention by Greece, Turkey and the United Kingdom to settle disputes.
The TRNC, established in 1983, the United Nations Security Council has described the north as an "occupied part of Cyprus".
Only Turkey recognises the so-called TRNC as an independent state.
The Republic of Cyprus, which governs the south of the island and ruled by a Greek Cypriot government, joined the European Union in 2004.
Repeated diplomatic attempts through decades to end the dispute have yielded no result.
A gathering initiated by the UN in Geneva in April failed to break the impasse between Turkish and Greek Cypriot leaders to restart negotiations stopped in 2017.
The two-state push in Geneva by the Turkish Cypriot as a solution to the dispute only escalated tensions.
The Greek Cypriot side, and the international community in general, support a federal solution.