Geopolitics
Governance/Geopolitics
Tigray Crisis: TPLF lays down preconditions for peace talks with Ethiopian govt
Just Earth News | @justearthnews | 04 Jul 2021, 05:55 pm Print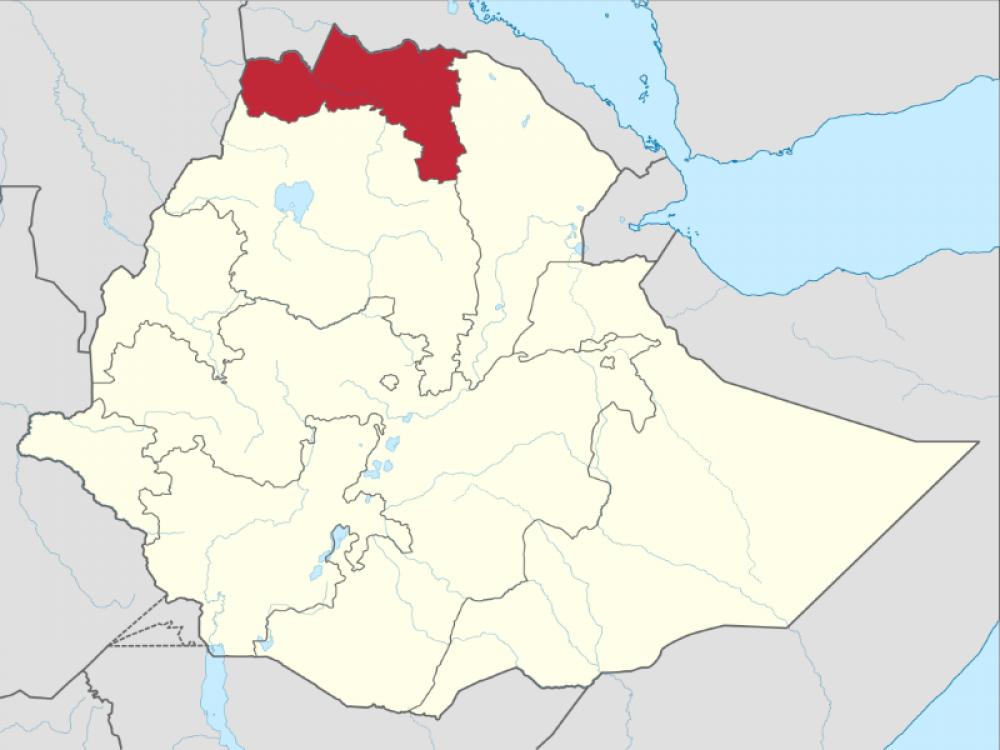 Tigray Conflict
Image Credit: wikipedia.org
Adis Ababa: The rebel leadership of Ethiopia's Tigray have demanded full withdrawal of Eritrean troops and the fighters of the neighbouring Ethiopian state of Amhara as pre-conditions for starting ceasefire talks with the federal government, said media reports.
The statement was issued Sunday by Tigray People's Liberation Front (TPLF), the regional authority driven out by the Ethipian forces and troops from the neighbouring Eritrea, said media reports.
Ethiopia's government had called a one-sided ceasefire in its northern Tigray region after the anti-government force Tigray People's Liberation Front (TPLF) said last Monday it was back in control of Mekelle, the capital of Tigray.
The news of departure of the federal forces and their Eritrean allies, and the fleeing of the members of the interim government appointed by Prime Minister Abiy Ahmed prompted street celebrations in many locations, Al Jazeera had reported.
On Tuesday, Getachew Reda, a spokesman for Tigrayan forces dismissed the unilateral ceasefire as "joke" while underlining that the rebel forces were resolute to regain the entire region even if they needed to chase their opponents "well beyond Tigray – even as far as the capitals of Ethiopia and neighbouring Eritrea".
The Sunday's declaration demanded ironclad guarantee that there will not be further invasions but a bunch of other conditions that have to be met before the talks can begin., reported Al Jazeera
Apart from complete withdrawal of Eritrean forces, TPLF is calling for "procedures" to hold Prime Minister Abiy Ahmed and Eritrean President Isaias Afwerki to account for "the damage they have caused".
They have also demanded the creation by the United Nations of an independent investigation body to probe the "horrific crimes" carried out during the conflict, said the Al Jazeera report.
Other conditions include the distribution of aid and the safe return to Tigray of displaced people.
Post TPLF's declaration, Prime Minister's spokewoman and the chairman of the government task force set up to coordinate the security operation in Tigray.