Geopolitics
Governance/Geopolitics
US bombing on Iraq-Syria border aimed at destroying sites used to launch sophisticated drone attacks by Iran
Just Earth News | @justearthnews | 29 Jun 2021, 02:29 am Print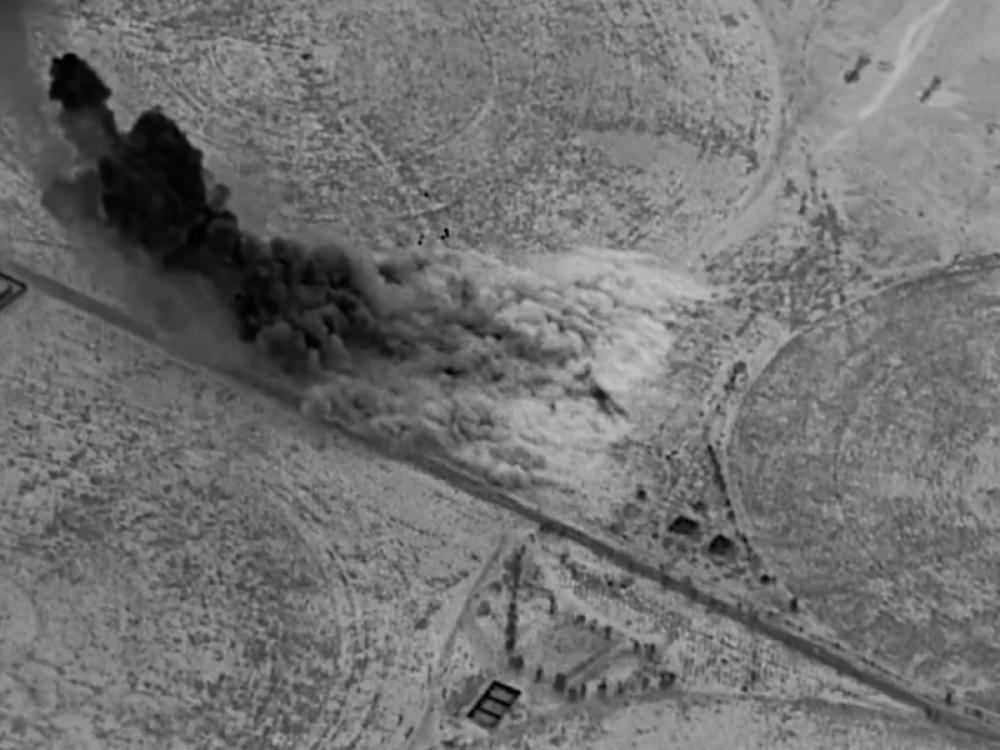 US airstrike
Baghdad: President Joe Biden-directed defensive precision airstrike against facilities used by Iran-backed militia groups in the Iraq Syria border region on Sunday evening was a retaliation against recent spate of sophisticated Iranian-made drone attacks on US military assets in Iraq, according to a CNN report.
The latest attack was in early June when an armed drone detonated at a dining facility at a key point in Baghdad airport used by US soldiers and diplomats, the CNN report stated citing a US military official.
In April, a drone attack was launched near Erbil where it destroyed a CIA drone hanger, it added.
The American airstrikes on Sunday targeted operational and weapons storage facilities at two locations in Syria and one in Iraq, according to the Pentagon, the report stated.
The targets were "selected because these facilities are used by Iran-backed militias that are engaged in unmanned aerial vehicle (UAV) attacks against US personnel and facilities in Iraq," it added, quoting Pentagon.
The report said that the strikes had been contemplated after the April attack in Ebril but were put on hold until this weekend after fresh attacks were made by more precise Iranaian drones on the American facilities, including one that detonated near the building site for the new US consulate.
The newer, more sophisticated drones had been a cause of worry for the US forces and the US Intelligence and military personnel in Iraq have been raising alarms about the risk to Americans.
The new drones use GPS navigation, which makes them far less visible to US surveillance systems and can evade jamming, CNN reported.
While rocket attacks against US personnel stationed in Iraq are regular, the Iran-made drones or suicide drones are considered by US military and intelligence personnel as a sign of lost autonomy over the Iraqi skies, it added.
Worried that it could be dragged into a US-Iran conflict, Iraq's government condemned the US raids on its territory and said it would "study all legal options" to prevent such action being repeated, Al Jazeera informed.
Syria, too, described the attacks a "flagrant violation of the sanctity of Syrian and Iraqi lands", Syrian state media said, citing a foreign ministry statement, the report further added.
Four members of the Kataib Sayyed al-Shuhada faction, who were killed in the US bombing on the Syria-Iraq border, were named by Iraqi armed groups aligned with Iran and promised to retaliate, the Al Jazeera report said.
Following the air raids by the US in Iraq and Syria on Sunday night, Iran-backed armed groups indulged in a counter-assault with US-led coalition forces in eastern Syria, a war monitor said on Monday, it said.
"Missiles … targeted a military base of the US occupation forces in the Al-Omar oil field", Syrian state news agency SANA said, without stating who was behind the attack, the report added.