Geopolitics
Governance/Geopolitics
US politician Tulsi Gabbard officially launches her 2020 presidential campaign
Just Earth News | @justearthnews | 03 Feb 2019, 04:38 pm Print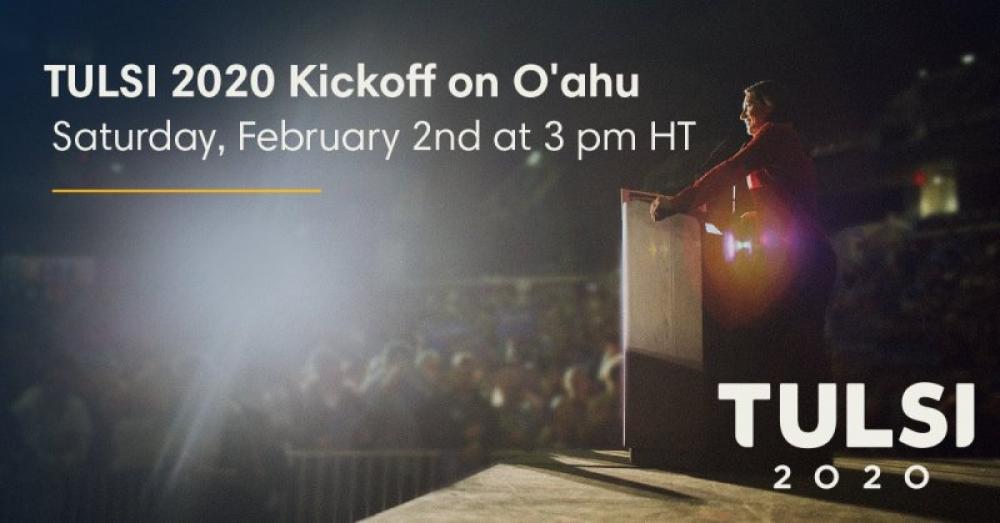 Washington: In a bid to take a new path in her political career, US politician Tulsi Gabbard on Saturday officially launched her 2020 presidential campaign in Hawaii.
US Democratic lawmaker Tulsi Gabbard, who is the first Hindu member of the Congress and is considered close to Indian Prime Minister Narendra Modi, was quoted as saying at the event by CNN: "It is this principle of service above self that is at the heart of every soldier, at the heart of every service member, and it is in this spirit that today I announce my candidacy for President of the United States of America."
"I will bring this soldier's principles to the White House, restoring the values of dignity, honor and respect to the presidency and above all else, love for our people and love for our country," Gabbard, who is an Iraq War veteran, said.
Besides being a Hindu, she is also the first American Samoan to be a member of the Congress.
"I ask you to join me, join me in putting this spirit, this spirit of service above self at the forefront and to stand up against the forces of greed and corruption," Tulsi said.
She said: "The road ahead will not be easy. The battles will be tough. The obstacles great, but I know when we stand united by our love for our people and for our country, there is no obstacle we cannot overcome. There is no battle we cannot win."
The US Democratic lawmaker will run for the President as an anti-interventionalist Democrat who supports a populist economic agenda.

Tulsi and her equation with Modi:
As per media reports, Tulsi shares a strong rapport with Modi and his Bharatiya Janata Party (BJP), which runs the central government in India.
Gabbard was among the few to criticize the US government's decision to deny a visa to Modi before he was Prime Minister, in the wake of accusations that his government in the state of Gujarat did not do enough to save Muslims during the horrific communal violence broke out in 2002. The Gujarat riots claimed more than 1,000 people, including close to 800 Muslims. Gabbard had called the no-visa decision a "great blunder", reported Quartz India.
The report further said that in November 2013, five months before Modi became the Prime Minister, Gabbard opposed a House resolution that called for "religious freedom and related human rights to be included in the United States-India Strategic Dialogue and for such issues to be raised directly with federal and state Indian government officials," saying it would weaken the friendship between India and US.
In 2014, when Modi visited the US, he had met the US Congress member.
Tulsi had presented the Indian leader a copy of Bhagavad Gita that she swore by when she was elected, reports said.
The meeting took place after Modi's post-election speech at New York's Madison Square Garden.
During a fundraising event for the BJP in the US in August 2014, Tulsi had said that Modi's election victory in the Hindu-majority nation was only possible because "people stood up, one by one by one by one, and said we will demand that this change occurs."
Image: Tulsi Gabbard Twitter page