Geopolitics
Governance/Geopolitics
Geneva conference to include Syrian government, opposition: UN
02 Nov 2013, 07:52 am Print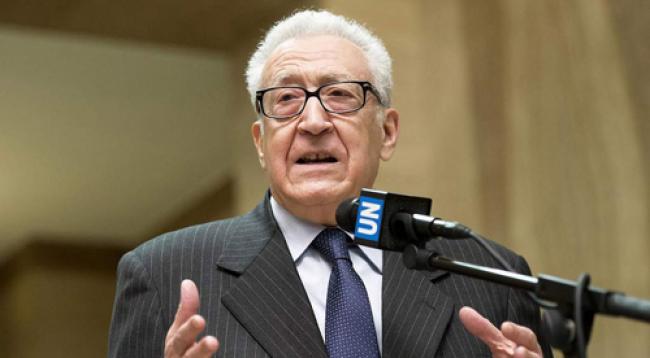 New York, Nov 2 (JEN): The proposed Geneva II conference to find a political solution to the Syrian crisis must include representatives from the Government as well as the opposition, the Joint Special Representative of the United Nations and the League of Arab States, Lakhdar Brahimi, told a news conference in Damascus Friday.
"The difference between Geneva I and Geneva II is that in Geneva II, Syria will be represented by two delegations, the first representing the Syrian Government and the second representing the Syrian opposition," Brahimi said.

Over the past few days, Brahimi has been meeting with senior officials in various countries, including Egypt, Iraq, Kuwait, and Syria itself, where he met with President Bashar al-Assad, with the aim of creating the conditions to hold the conference.

"All countries visited expressed significant interest in Geneva II because of the great attention regarding the situation in Syria and the outcome of the crisis, which is causing the Syrian people to suffer greatly," Brahimi said.

"Everyone wants to contribute, one way or the other, to prepare for Geneva II and put an end to the crisis in Syria."

The goal of Geneva II would be to achieve a political solution to the conflict through a comprehensive agreement between the Government and the opposition for the full implementation of the Geneva communiqué, adopted after the first international meeting on the issue on 30 June 2012.

The communiqué lays out key steps in a process to end the violence. Among others, it calls for the establishment of a transitional governing body, with full executive powers and made up by members of the present Government and the opposition and other groups, as part of agreed principles and guidelines for a Syrian-led political transition.

"I believe that the Geneva Communiqué enables the Syrian brothers to overcome the crisis and opens the way toward building their new republic," Brahimi said.

The Special Representative will travel next to Lebanon, where he will meet with senior Government officials.

More than 100,000 people, mostly civilians, have been killed since March 2011 when opposition protesters first sought the ouster of the Assad Government, and a further 6.5 million people have been displaced.
Joint Special Representative for Syria Lakhdar Brahimi. UN Photo/Jean-Marc Ferré