Development
Governance/Geopolitics
Kim-Park's one-on-one walk becomes cynosure of all eyes
Just Earth News | @justearthnews | 27 Apr 2018 Print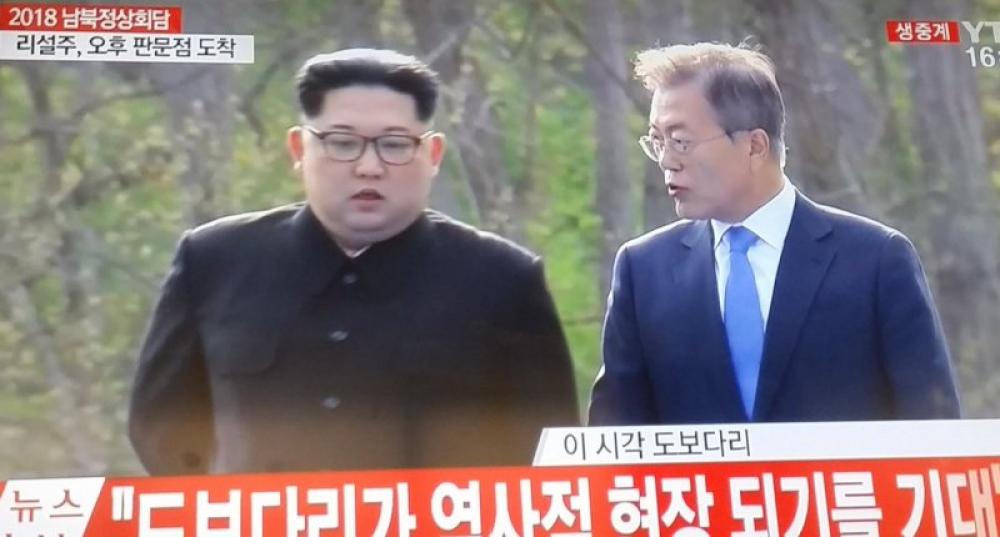 Panmunjom: A lot was expected out of the historic meeting between North Korean boss Kim Jong Un and South Korean President Moon Jae-in, but, what stole the show was an unscripted moment of one-on-one interaction between the two leaders, as they took a walk after the tree planting ceremony.
Both the leaders evaded the microphones for an impromptu discussion as audiences of the live programme were left with nothing but footage of the two walking and chirping of birds.
This is the first time in a decade that leaders of the two Koreas have met for a high level talk.
Earlier, in 2007, Kim Jong-II, Kim Jong-un's father, had met the then South Korean President Roh Moo-hyun in Pyongyang for an official dialogue.
This is the also the first time that a leader from Pyongyang has set foot in South Korean soil in more than fifty years.
According to reports, Kim also made a rare mention about defectors.
NK News reported that he told Moon: "We should value this opportunity so that the wound between the two Koreas can be healed. The borderline is not high, it will be eventually erased if a large number of people pass over."
Apart from being the leaders of their respective nations, Kim and Moon also have another thing in common- their wives are singers.
Kim Jung-sook, South Korea's first lady will join her husband for dinner later in the day.
The 63-year old former songstress is said to possess an effervescent personality-a sharp contrast to her husband's sombre demeanor.
Image: Screengrab from YouTube