Afghanistan: Girls urge Taliban to re-open schools for classes 7-12
Just Earth News | @justearthnews | 30 Nov 2021, 05:08 am Print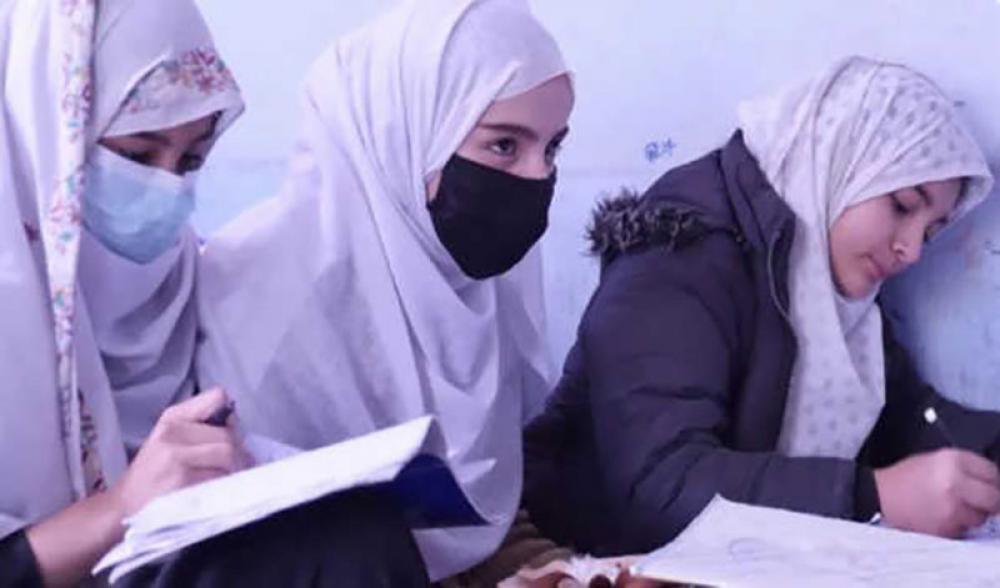 Afghanistan Taliban
Kabul/UNI: The girl students in Afghanistan have urged the Taliban government to provide them with educational opportunities as schools for girls of classes 7 to 12 have been closed since the Taliban takeover.
The schools in eastern province of Nangarhar have been shut down since the Taliban's seize of civilian government.
"We hope the classes beyond grade six will be started," TOLOnews quoted Safa, a student in grade six, as saying.
Safa, 13, is worried about whether she will be allowed to attend her next class as the government has opened high schools for girls this year.
Wajiha, another student, said, "Every morning when I come to school, my older sisters ask me about the school and when will their classes be opened."
Meanwhile, the provincial education department said it has been trying to get girls' access to education beyond grade 6.
Mufti Habib Hazrat Haqqani, head of Nangarhar's education department, said "The Islamic Emirate will make the necessary decisions about their education and future.
"We hope the issue will be solved soon in the way that the problems of primary girl schools were solved. This ban is for a temporary period of time, and is due to a lack of proper conditions."
"There is not a day that we don't have a student asking about her school. They come here every day and ask about when their schools will be opened," a teacher told TOLOnews.
According to various media reports, the Taliban-led government allowed the reopening of schools for girls grade 7-12 in several provinces, but thousands of girls are still not allowed to attend school across the country.