Rights
Human Rights/Free Speech/Media
Taliban defends banning of VOA, RFE/RL, USAGM CEO slams
Just Earth News | @justearthnews | 02 Dec 2022, 07:50 am Print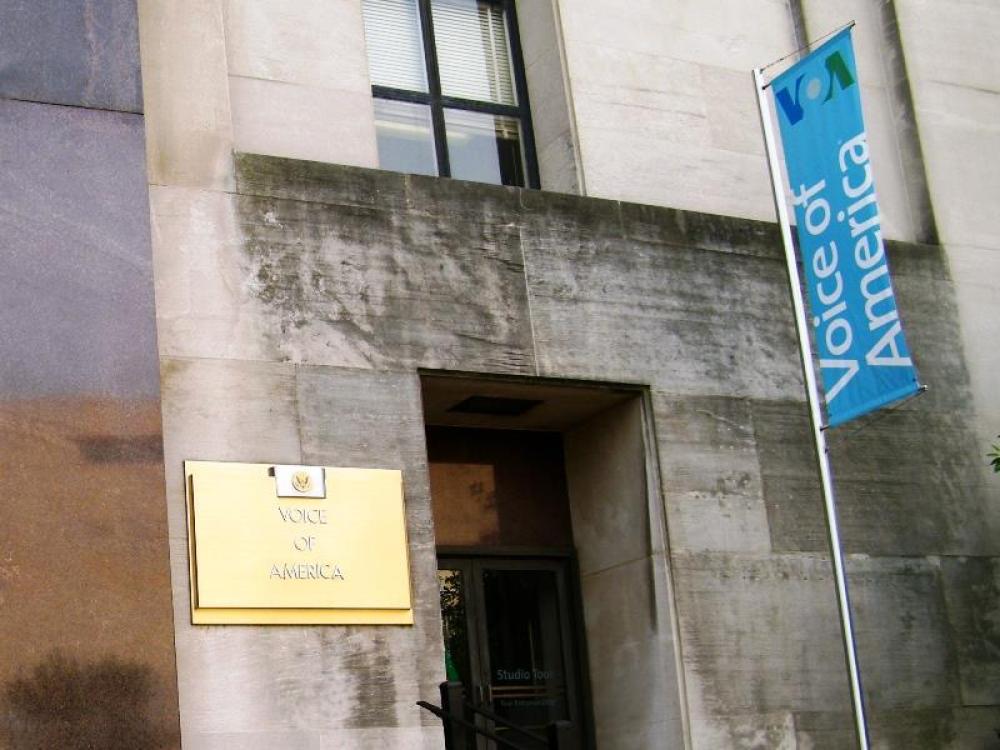 Afghanistan | VOA
File photo of VOA headquarters in Washington DC, by Sarah Stierch via Wikimedia Commons
Kabul: The Taliban administration of Afghanistan has defended banning FM radio broadcasts from two U.S.-funded news media, including the Voice of America (VOA), in Afghanistan, by alleging that they were offending local laws.
The ban on VOA and Azadi Radio, an Afghan extension of Radio Free Europe/Radio Liberty, or RFE/RL, went into effect Thursday, a day after the Taliban's ministry of information and culture said it had received complaints about programming content but shared no specifics, VOA news website read.
It is still not clear whether the ban will apply to other international broadcasters that have used the same system for FM broadcasts in Afghanistan.
"Afghanistan has press laws, and any network found repeatedly contravening these laws will have their privilege of reporting from and broadcasting within Afghanistan taken away," Abdul Qahar Balkhi, the Taliban foreign ministry spokesman, said in written comments to VOA.
"VOA and Azadi Radio failed to adhere to these laws, were found as repeat offenders, failed to show professionalism and were therefore shut down," Balkhi said.
In response to orders from Taliban officials to stop broadcasting all USAGM-funded programming on FM and AM transmitters operated by Radio Television Afghanistan, CEO Amanda Bennett issued the following statement:
"This action by the Taliban will be seen for what it truly is— an effort to restrict Afghan citizens' access to uncensored information," said Bennett. "The people of Afghanistan have the right to know all of the facts, including the information the Taliban is hoping to censor in this flagrant attack on press freedom."
USAGM research in 2022 indicates that Voice of America and Radio Free Europe/Radio Liberty content is reaching 66% of Afghan adults with access to a mobile phone on a weekly basis.
"Afghan citizens are seeking out independent, fact-based journalism from Voice of America and Radio Free Europe/Radio Liberty, and this action by the Taliban is a reminder of the importance of press freedom," Bennett said.
"Repressive governments around the world like this one clearly understand the power of independent media — that is why they spend so much time and effort fighting it. We are already exploring alternate transmissions, and we will not let this action deter us," he added.