Rights
Human Rights/Free Speech/Media
Protests held worldwide against Chinese atrocities on National Day of China
Just Earth News | @justearthnews | 02 Oct 2022, 01:39 am Print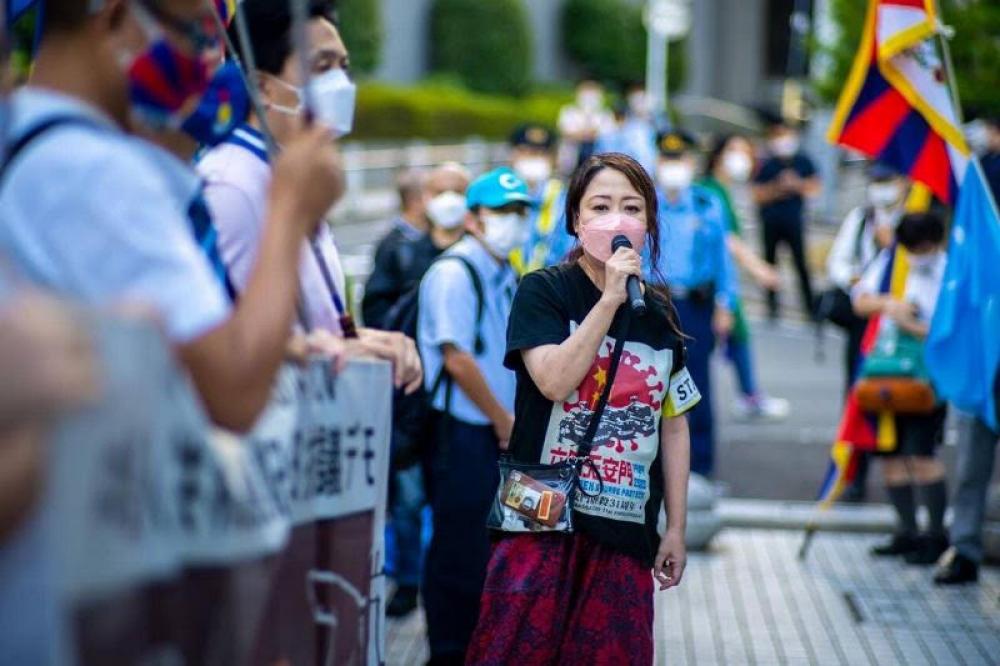 Chinese National Day
Protest held on Chinese National Day in Japan's Tokyo
Several civil society organisations on Saturday (Oct 1) staged demonstrations on the National Day of China (PRC) in different cities across the globe against the Chinese government's atrocities and human rights violations.
The National Day of China was marked by large gatherings in Japan's capital Tokyo on Saturday.
Those coming together were, however, not shouting praises of the Chinese Communist Party (CCP) or the leadership of the 'new Emperor' Xi Jinping.
Two days after an extremely low-key, almost reluctant, ceremony to mark 50 years of normalisation of Japan-China relations, hundreds of Japanese citizens came on the streets of Tokyo to express solidarity with the oppressed people of Tibet, Xinjiang, Mongolia, Hong Kong, Taiwan, and elsewhere.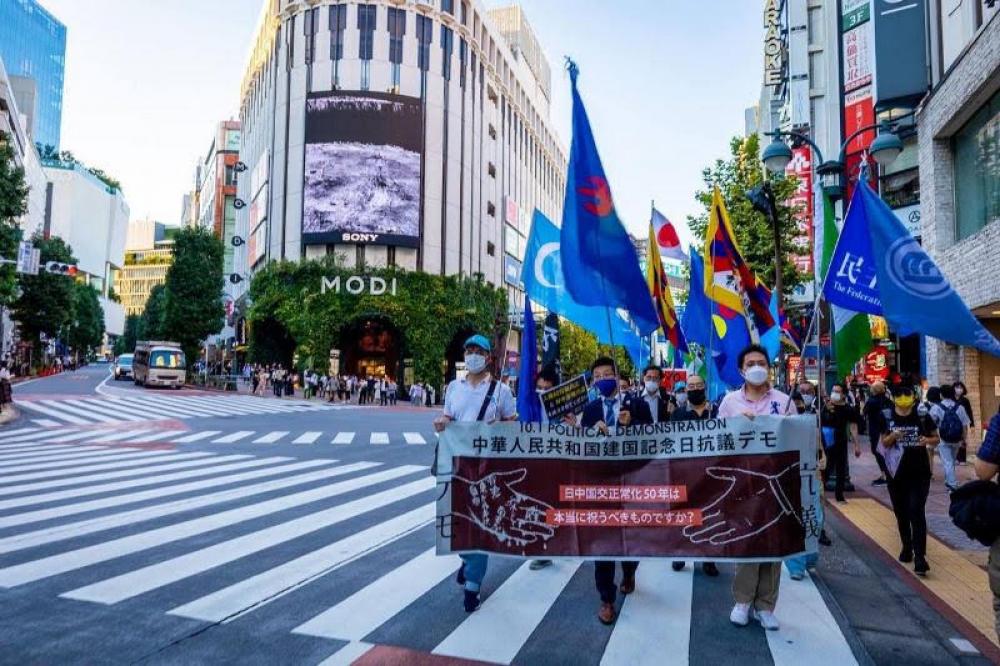 Protest staged on Chinese National Day in Tokyo

This was not a party, but a solemn protest against the continuing denial of basic human rights that are promised even in the Chinese constitution.
Early morning joggers around the Chinese Embassy were greeted by slogans criticising China for its brutal crackdowns in all minority regions.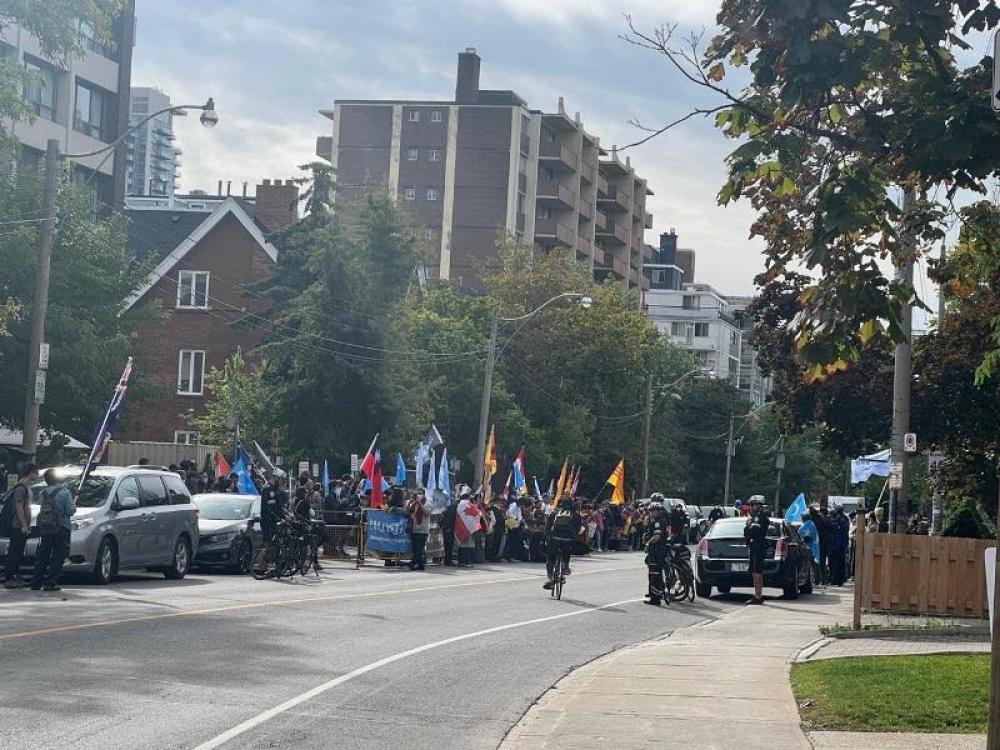 Protest held in Canada's Toronto
Posters spoke of the damage China has caused to Japan in the past fifty years, despite Japanese companies having helped establish China's modern industrial foundations.

Later in the day, activists from across Japan, as well as representatives of the minority ethnic communities from China walked to the centre of Tokyo carrying banners, flags and posters denouncing China.
They urged the rest of the world to wake up to the harm China is causing.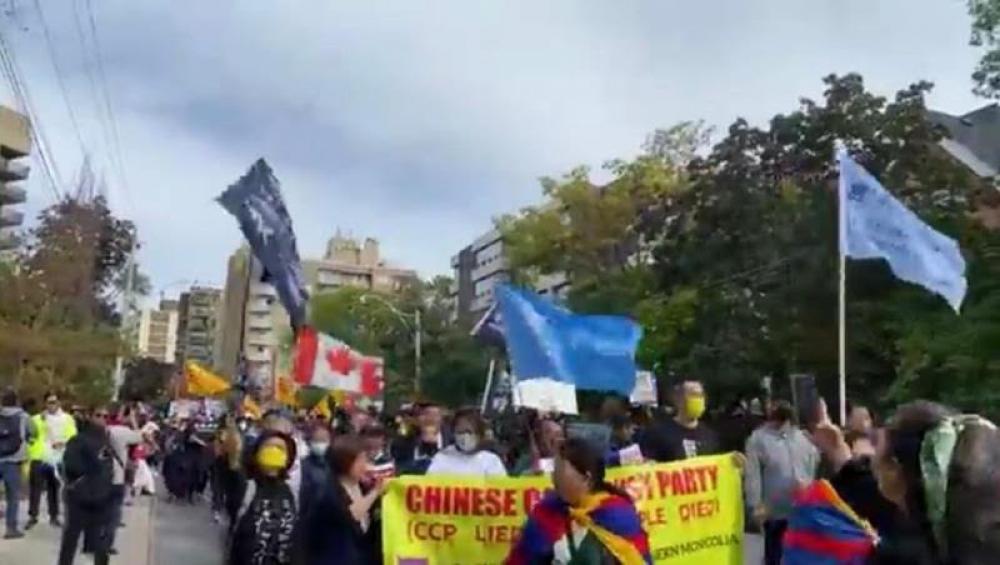 Agitation held in Prague
The demonstration was held around the twin themes of - 'nothing to celebrate' and 'day of shame', both sentiments that echo strongly not just in Japan, but increasingly across the world.
A couple of weeks ahead of the 20th Party Congress of the CCP, such a gathering showed unequivocally that despite businesses continuing to rely on China, the people of Japan wanted to send out a strong message to China and the CCP: respect the people and their rights. Without these, your power has no legitimacy, and your leadership will have no legacy worth the name.
Meanwhile, a small protest was organised in front of the Chinese Embassy against the CCP in the Austrian capital of Vienna.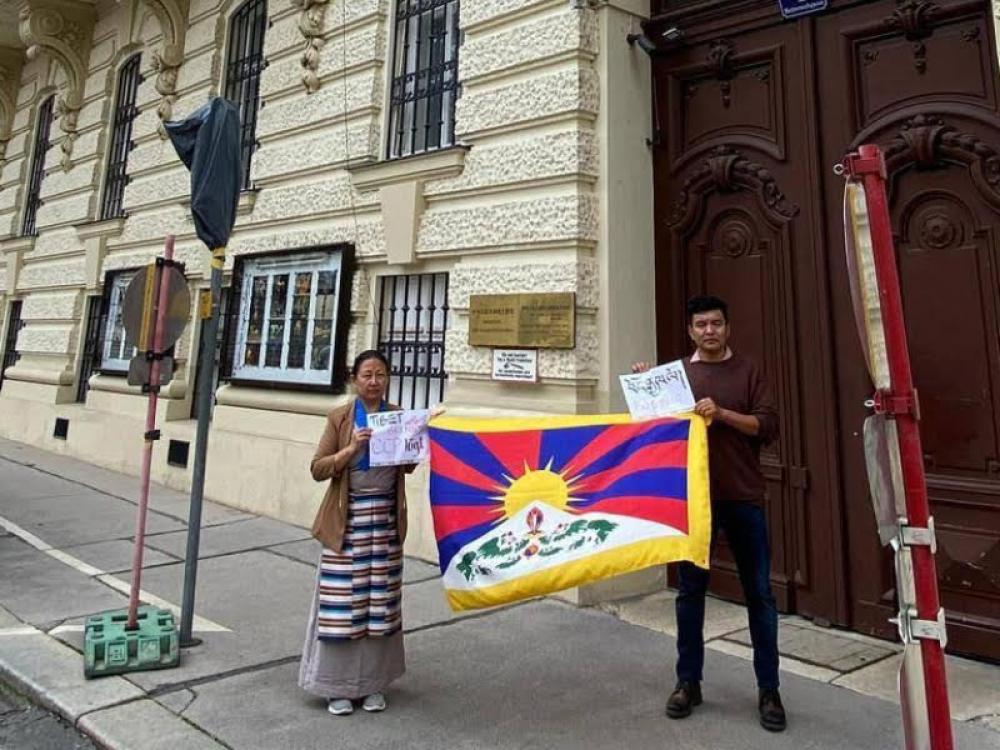 Protest held outside Chinese embassy in Austria's Vienna

Tibetan Diaspora along with President Nawang Lobsang Taglung of Tibetan organisation in Vienna along with 9-10 other members held a symbolic protest.
Protesters were seen carrying anti-CCP posters and Tibetan flags.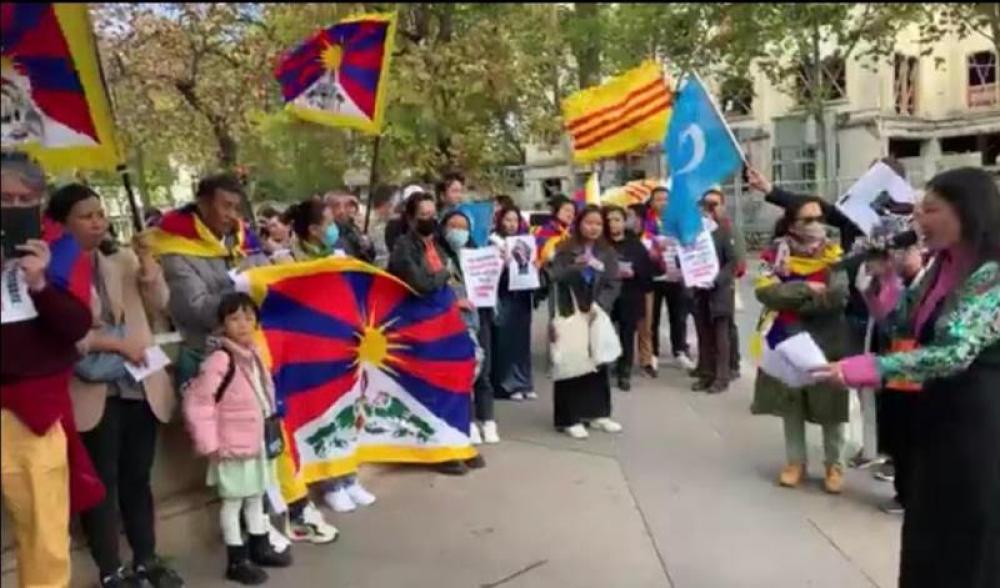 Protest held against Chinese atrocities in Paris
Such protests were also reported from Toronto in Canada as well as from Prague.
A car rally against CCP was organised by falon gong practioners in Prague.
On China's National Day, multiple civil society organisations opposed to the Chinese government came together in Paris to protest against the Chinese government's human rights violations and policy of aggression against various ethnic groups.
At a large demonstration near the Chinese embassy, more than 100 persons from organisations like Students for Free Tibet (SFT), Committee for Liberation of Hong Kong, Association of Uyghurs in France, as well as Mongolian, Taiwanese, and Vietnamese groups joined this protest.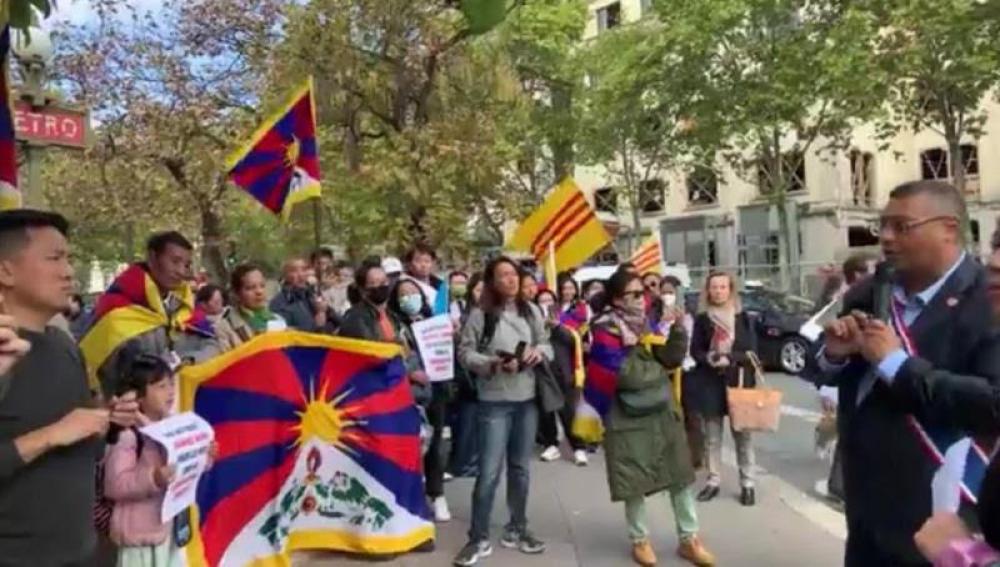 Protest held against Chinese atrocities in Paris
Marking the day as the Global Day of Action, the protesters, carrying placards with slogans against China, demanded China to end the Uyghur genocide and other violations against the people of Tibet, Hong Kong, Taiwan etc. They also called on the global community to come together to prevent China from carrying out these crimes against humanity.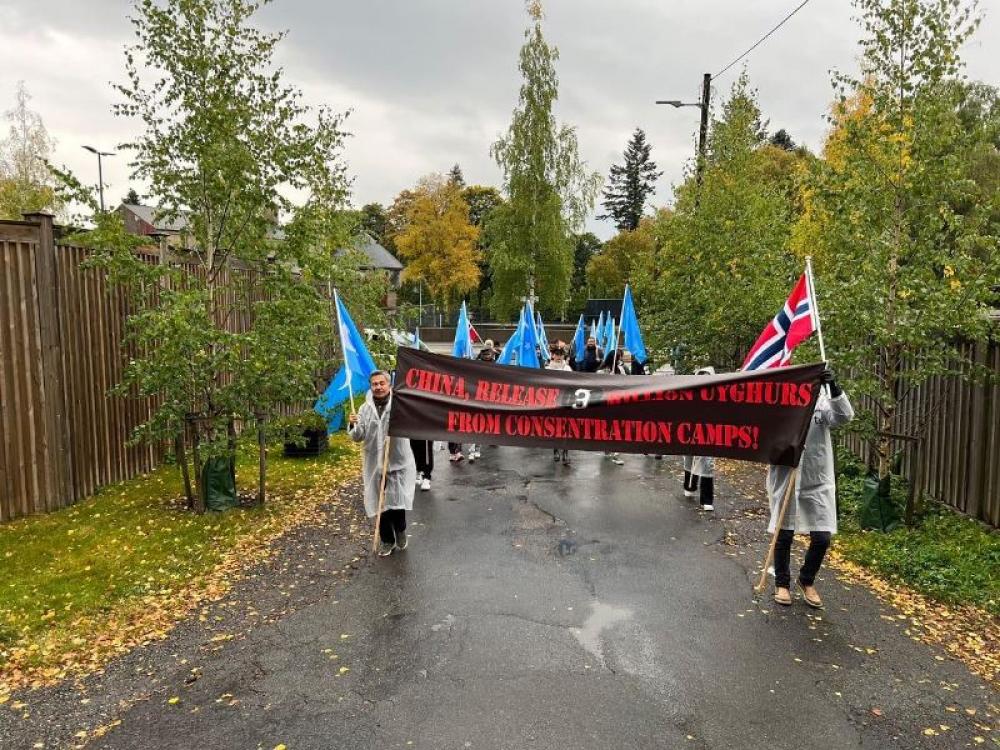 Protest in the street leading to Embassy of China, Oslo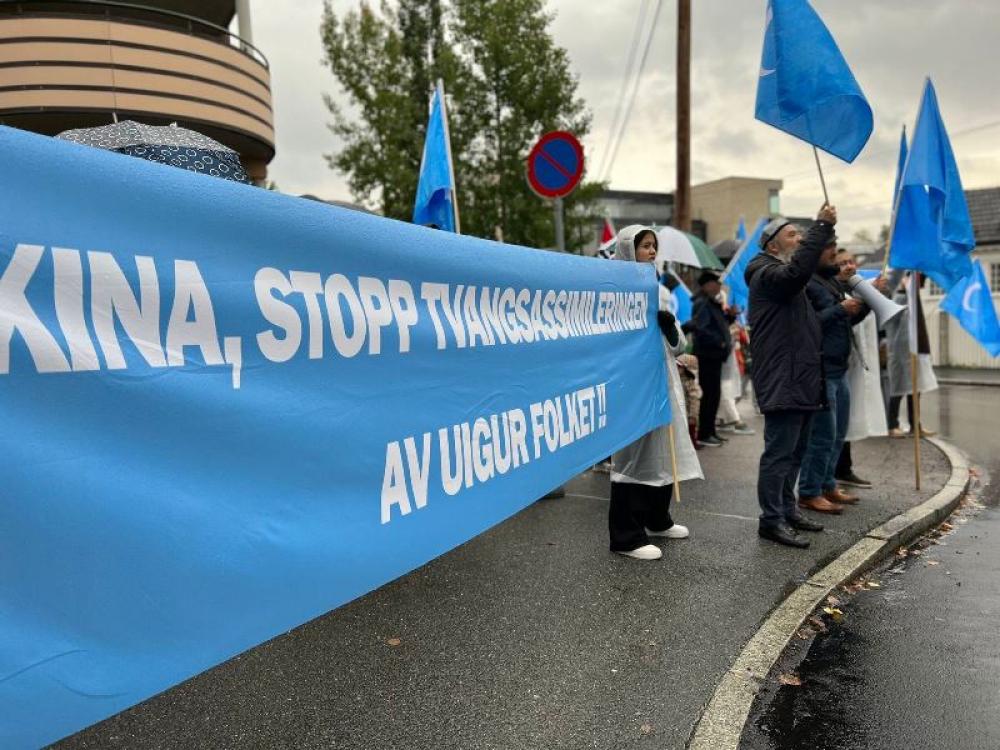 Protest in the street leading to Embassy of China, Oslo
Reports from Turkey:
Ankara/Istanbul: Uyghur NGOs and Uyghur community in Istanbul, on Oct 01, marked the 73rd National Day of China as the beginning of an era of occupation, persecution, starvation and inhuman crimes against the peoples of East Turkestan. Uyghur NGOs protested near the Chinese Consulate in Sariyer district of Istanbul against the Chinese policies of assimilation and genocide.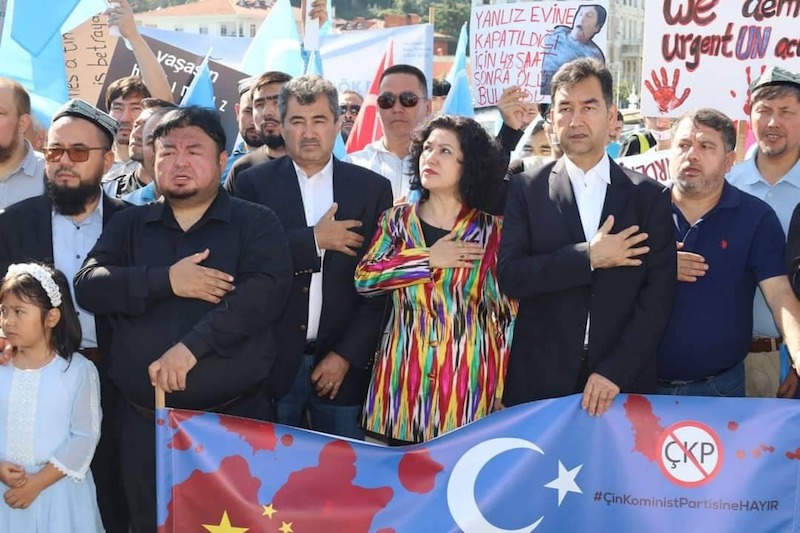 Uyghur protestors numbering around 1000-1200 included all sections of the Uyghur community including women, children and the elderly.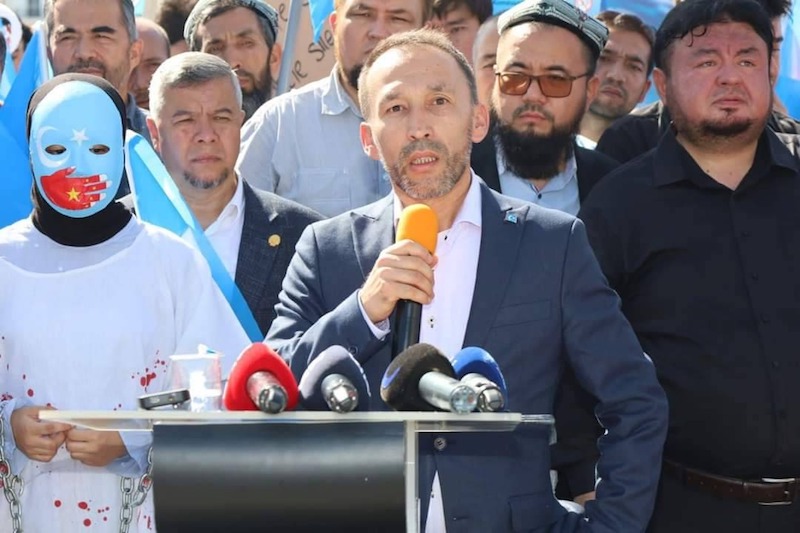 Uyghur leaders spearheading the protest included Hidayetullah Oghuzhan - President of East Turkestan Education and Solidarity Association (ETESA), Abduselam Teklimakan - President of East Turkestan New Generation Movement (ETNGM), Nur Muhammad Majid - visiting representative/ lawyer from East Turkestan Australia Association, Rushan Abbas - noted Uyghur activist and Founder & Executive Director of Campaign for Uyghurs, members of Uyghur Academy and several others.