Rights
Human Rights/Free Speech/Media
At HRC, Baloch group requests UN intervention over human rights abuses in Pakistan
Just Earth News | @justearthnews | 23 Sep 2022, 10:27 am Print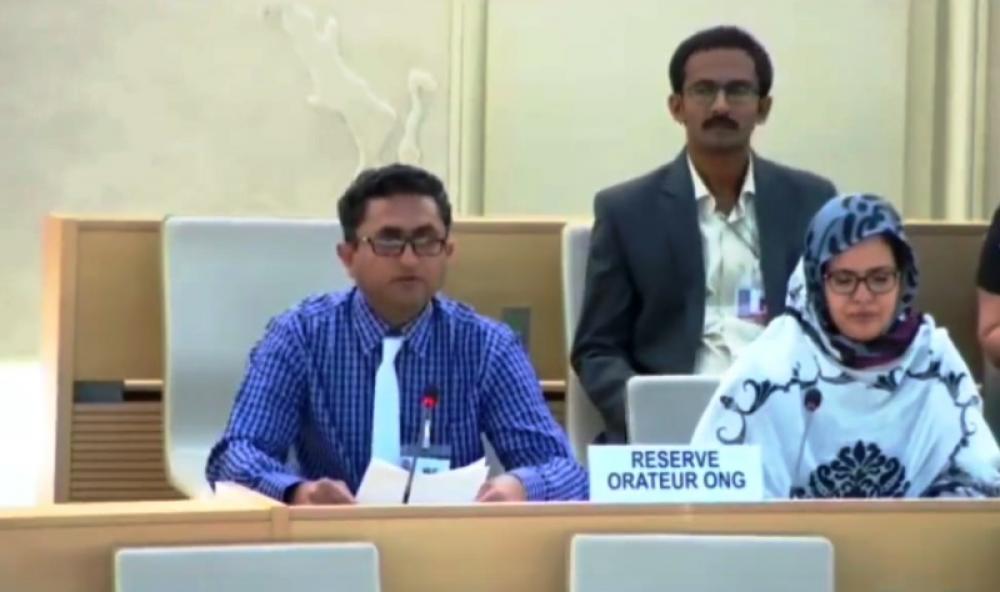 Pakistan Atrocities
Image: Screengrab from Twitter
Geneva: A Baloch rights group has requested UN intervention in the southwestern province of Pakistan to save people who are facing severe rights violations, media reports said.
Addressing the 51st Session of the UN Human Rights Council (HRC), a representative of the Baloch Human Rights Council said the Balochs in Pakistan are being dehumanized in the face of aggressive exploitation of their resources while being deprived of education, health, and other social amenities, reports ANI.
"We request the council's urgent and direct intervention to save the Baloch people suffering from human rights violations resulting in extreme poverty," Kamal Khan, Information Secretary of the Baloch Human Rights Council told ANI.
The activist also drew attention to some aspects of human rights violations regarding the exploitation of natural resources of Balochistan by Pakistan resulting in the extreme poverty of the Baloch people.
Kamal Khan highlighted that only 2 percent of the population in Balochistan is getting the facility running water. Only 40 percent have a sewerage system in their settlements.