Rights
Human Rights/Free Speech/Media
Improper hijab: 22-year-old Iranian woman dies after 'beaten' up by police
Just Earth News | @justearthnews | 16 Sep 2022, 10:24 pm Print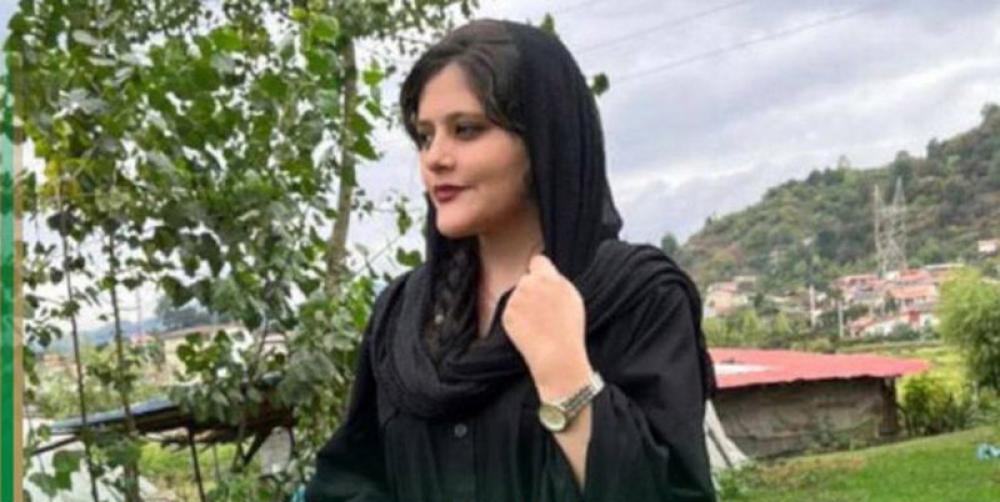 Iran Woman Dies
Ellie Cohanim Twitter page
A 22-year-old Iranian woman died after she was arrested for "improper hijab" and allegedly beaten up by the Islamic Republic's "morality" police, media reports said on Saturday.
The deceased woman was identified as Mahsa Amini.
Islamic Republic killed this woman to enforce hijab.

After days in a coma, source said "Mahsa Amini, 22, died today".

She was beaten up by morality police because of wearing "bad hijab".

Iranian women are outraged. Forced hijab is the main pillar of religious dictatorship. pic.twitter.com/51EyYwB8iX

— Masih Alinejad 🏳️ (@AlinejadMasih) September 16, 2022
The Islamic Republic's police told Iranian media that Amini suffered a heart attack while detained by morality police, denying reports that she had been beaten, reports Iran International.
Iran International reported it has learned that Amini was not feeling well and had symptoms similar to concussion when she was taken to the Vozara detention center, where the morality police take all those arrested across the capital Tehran.

Mahsa Amini's death after injuries sustained in custody for an "improper" hijab is appalling. Our thoughts are with her family. Iran must end its violence against women for exercising their fundamental rights. Those responsible for her death should be held accountable #مهسا_امینی

— Special Envoy for Iran Robert Malley (@USEnvoyIran) September 16, 2022
According to reports, the young girl – originally from Saqqez in Kurdistan province -- was visiting her relatives with her family in Tehran when she was arrested on Tuesday evening by hijab enforcement officers, the news portal reported.
The circumstances leading to the suspicious death in custody of 22-year-old young woman Mahsa Amini, which include allegations of torture and other ill-treatment in custody, must be criminally investigated. 1/2 pic.twitter.com/pcAVeTWUnW

— Amnesty Iran (@AmnestyIran) September 16, 2022
Her death comes in the wake of growing reports of repressive acts against women, including those judged not to be complying with Islamic dress code being barred from entering government offices and banks, reports BBC.