Rights
Human Rights/Free Speech/Media
Turkey: Social activists interfere with volleyball match between China and Italy to raise Uyghur issue
Just Earth News | @justearthnews | 16 Jul 2022, 07:11 am Print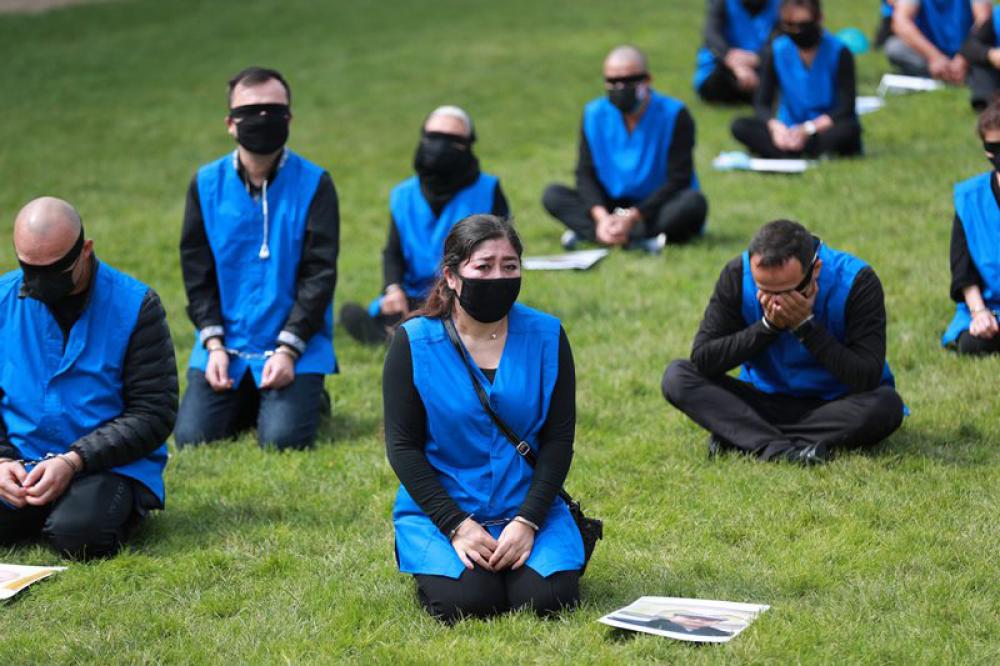 Uyghurs | Turkey
Representational image from Unsplash
Ankara: Several activists from Union of International East Turkistan NGOs on Thursday raised the concern of the Uyghurs by infiltrating a volleyball stadium in Turkey and disrupting the scheduled game between China and Italy, media reports said.
The activists from the Union of International East Turkistan NGOs were demonstrating against China's participation in the FIVB Volleyball Women's Nations League being held in Ankara Stadium in Turkey, reports ANI.
Local authorities prevented the activists from disrupting the game.
Italy defeated China 3-1.
Recently, a series of demonstrations and events were held around Turkey.
Several human rights activists around the world have been staging protests against China's atrocities against Uyghurs, especially in July commemorating the 13th anniversary of the Urumqi massacre, which occurred on July 5, 2009, in Xinjiang, a painful memory for the Uyghur diaspora, reports ANI.
Who are Uyghur Muslims?
Uyghur Muslims are a Turkic minority ethnic group originating from and culturally affiliated with the general region of Central and East Asia.
The Uyghurs are recognized as native to the Xinjiang Uyghur Autonomous Region of the People's Republic of China.