Rights
Human Rights/Free Speech/Media
International Campaign for Tibet Chairman Richard Gere gives indirect message to China on Tibet issue
Just Earth News | @justearthnews | 25 Jun 2022, 10:03 am Print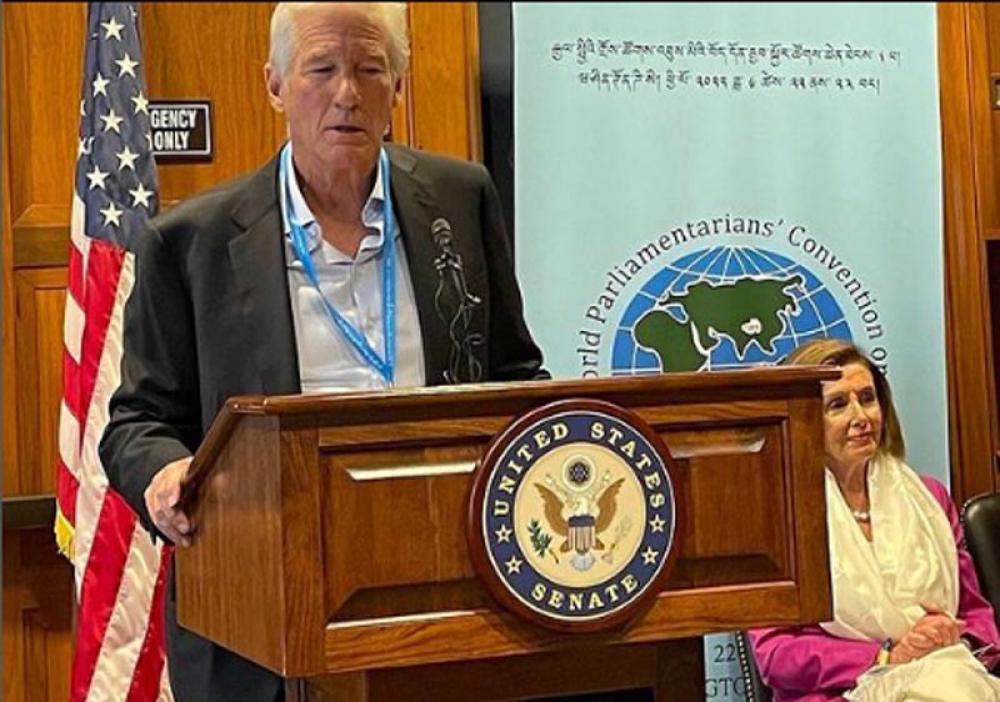 Richard Gere | Tibet
Image: Campaign for Uyghurs Instagram page
Washington: Hollywood actor and International Campaign for Tibet Chairman Richard Gere delivered a powerful message recently at the inaugural session of the 8th World Parliamentarians' Convention on Tibet where he indirectly targeted China by saying that 'non violence' still works.
The eighth World Parliamentarians' Convention on Tibet (WPCT) was held in Washington, DC. from June 22 to 23 to gather world leaders in expressing concern over human rights violations and religious repression in Tibet, reports The Tibet Rights Collective.
"Nonviolence works, but it takes a long time. But once it works, it's finished. It's complete," Gere said.
Meanwhile, the convention seeks to encourage legislators to advocate for the survival of Tibetan identity and culture and to take note of human rights concerns and repression in Tibet and to encourage parliamentarians to, in their respective countries, support a quick resumption of dialogue between the Dalai Lama and the Chinese government for "negotiated solution on Tibet".
Richard Gere is an advocate for human rights in Tibet and is a co-founder of the Tibet House US, creator of the Gere Foundation, and Chairman of the Board of Directors for the International Campaign for Tibet.
Gere supports the Tibetan Independence Movement.
He is permanently banned from entering China, reports The Tibet Rights Collective.