Rights
Human Rights/Free Speech/Media
Nobel Peace laureate and ISIS survivor Nadia Murad meets Belgian PM, discusses struggles of Yazidi community in Iraq
Just Earth News | @justearthnews | 12 May 2022, 08:48 am Print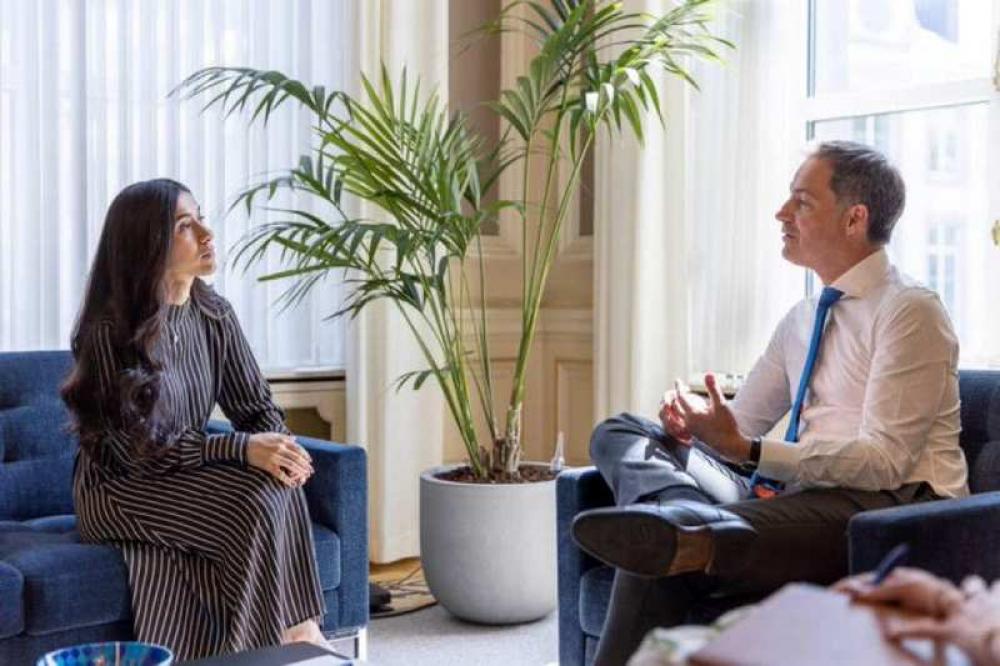 Nadia Murad
Image: Facebook/Nadia Murad
Brussels (JEN): Nadia Murad, the Nobel Peace Prize 2018 winner, on Wednesday met Belgian Prime Minister Alexander De Croo, and discussed the current situation in northern Iraq's Sinjar, home to the country's persecuted Yazidi (Ezidi) religious community.
"It was my pleasure to meet the Belgian Prime Minister, Alexander De Croo, to discuss several issues, including the current situation in Sinjar in Iraq and the political conflicts that threaten the existence of the Yazidi community," Nadia Murad wrote on her official social media handle.
"I explained to the PM that Belgium and the rest of Europe can help the Yazidis in several different sustainable ways: interfering to end political conflicts in Sinjar, providing tangible support to Yazidi returnees to Sinjar, or welcoming those who wish to seek asylum abroad. What is not sustainable is the continued investment in displacement camps, which pose a threat to the entire community," Murad added.
Murad, an Iraqi Yazidi human rights activists, said that she and the Belgian PM also discussed the need to hold perpetrators accountable for "genocide and sexual violence".
"European states can follow Germany's lead and use universal jurisdiction to prosecute ISIS perpetrators and support the establishment of a hybrid court in Iraq," she said.
Four years before being awarded the Nobel Peace Prize, Nadia Murad was kidnapped from her hometown Kocho by the Islamic State in 2014, and held for three months as a sex slave.
When Murad escaped, she became an activist and took action against those who had also murdered her brothers and mother.
Nadia Murad, who is currently living in Germany, is the founder of "Nadia's Initiative", an organization dedicated to "helping women and children victimized by genocides, mass atrocities, and human trafficking to heal and rebuild their lives and communities".
Nadia Murad and Denis Mukwege were jointly awarded the Nobel Peace Prize in 2018 for "their efforts to end the use of sexual violence as a weapon of war and armed conflict".
Murad is the first Iraqi and Yazidi to be awarded a Nobel Prize.
Presently, Nadia Murad is an advocate for Sustainable Development Goals appointed by Secretary-General of the United Nations.