Rights
Human Rights/Free Speech/Media
Athletes warned against speaking out against China during Beijing Winter Olympics
Just Earth News | @justearthnews | 19 Jan 2022, 06:04 am Print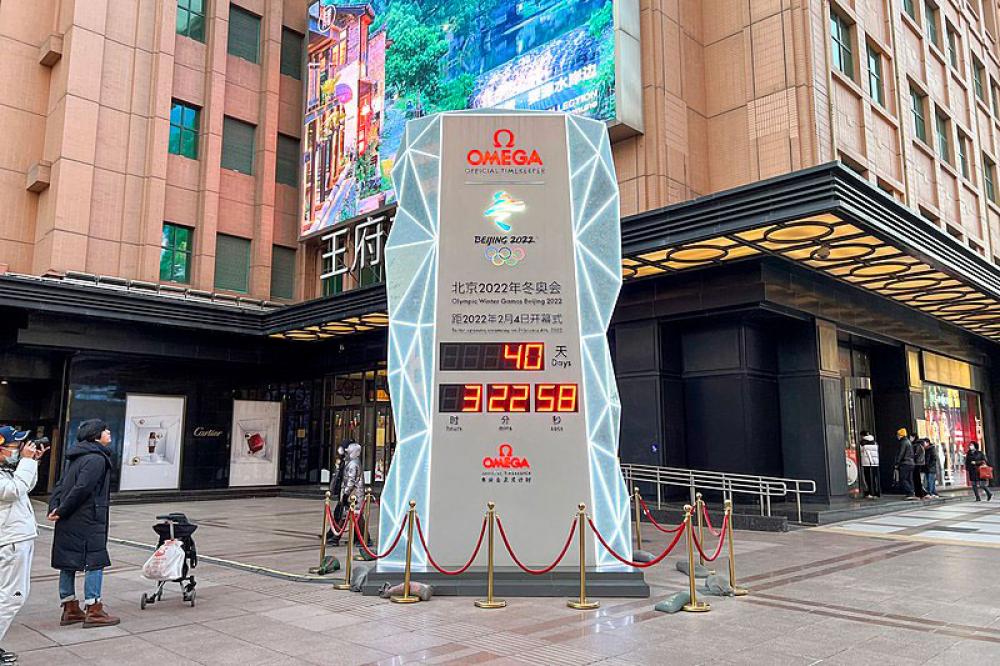 Beijing Winter Olympics
A Beijing Winter Olympics-2022 countdown clock at Wangfujing Dept Store in China, from Wikimedia Creative Commons
Human rights group has warned that competitors at the Beijing Winter Olympics will face an "Orwellian surveillance state" in China and could put themselves in danger if they speak out in support of the Uyghur Muslims.
In a blunt message before the Games that begin on Feb 4 they also warned athletes not to expect the International Olympic Committee to protect them if they stood up for human rights or were critical of the Chinese authorities, The Guardian reported.
Yaqiu Wang, a researcher on China for Human Rights Watch, told the newspaper that the disappearance of the tennis player Peng Shuai was "a good indicator of what could possibly happen" if athletes spoke out.
"Chinese laws are very vague on the crimes that can be used to prosecute people's free speech," she was quoted by the British newspaper. "People can be charged with picking quarrels or provoking trouble. There are all kinds of crimes that can be levelled at peaceful, critical comments. And in China the conviction rate is 99 percent."
Sophie Richardson, the China director at Human Rights Watch, said: "One of the features of the 2008 Games was the authorities' use of what was then considered high technology, but that pales in comparison to the Orwellian surveillance state."