Rights
Human Rights/Free Speech/Media
Vienna: Afghanistanis demonstrate outside UN building
Just Earth News | @justearthnews | 12 Aug 2021, 11:44 am Print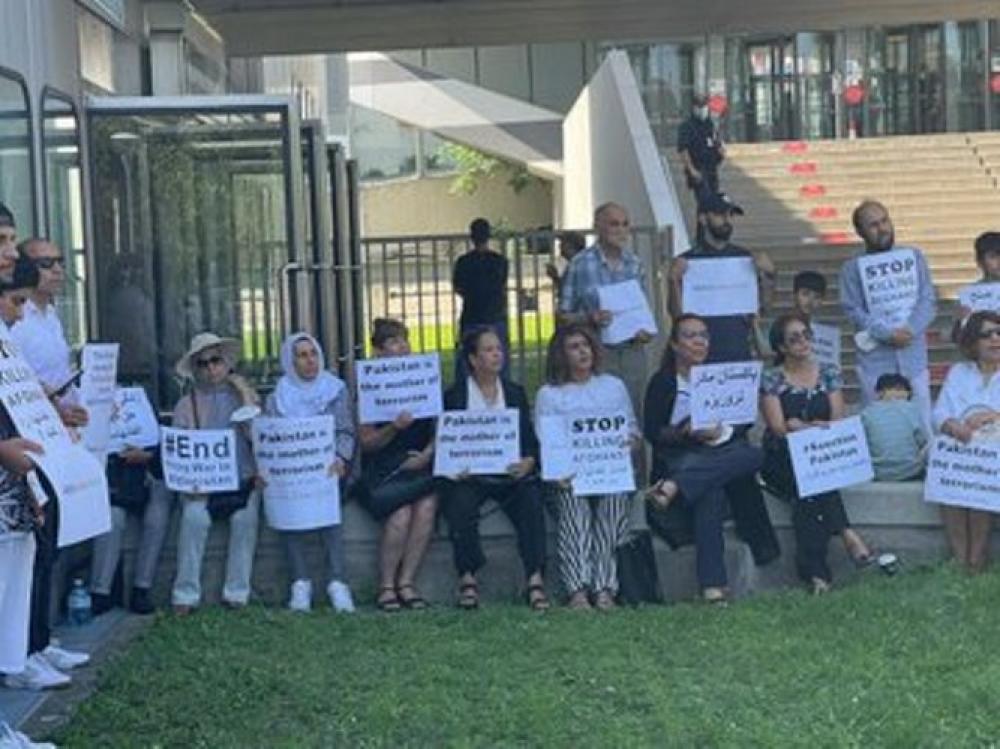 Afghanistan Protest
Image: Afghanistan Diplomacy Twitter page
Vienna: The Afghanistan diaspora demonstrated outside the United Nations building in Vienna on Monday against the rising Taliban atrocities in Afghanistan and the role Pakistan is playing in running a proxy war in the country, media reports said on Wednesday.
The protest was led by Afghan cultural association (AKIS) founder Ghousuddin Mir, ANI reported.
During the protest, the Afghan diaspora demanded the UN to put sanctions on Pakistan for promoting proxy war in Afghanistan via financing the Taliban and killing innocent Afghans.
Afghan diaspora also demanded the UN designate Pakistan as a terrorist state, the news agency reported.
The demonstrating people were seen holding placards that read messages like "end proxy war on Afghanistan", "Pakistan is the mother of terrorism", "sanction Pakistan", and "stop killing Afghans".
The Taliban terrorists have captured several regions in Afghanistan in recent weeks.
Afghanistan is witnessing a surge in violence ever since foreign forces started leaving the war-torn nation.
Afghans living in Austria rallied in front of the United Nations Office in Vienna to condemn the ongoing proxy war in Afghanistan. The protesters expressed their concern over the escalation of war and war crimes committed by the Taliban and their terrorist affiliates. pic.twitter.com/aZOLE3mgO8

— Afghanistan Diplomacy (@AfgDiplomacy) August 10, 2021