Rights
Human Rights/Free Speech/Media
Remembering Tiananmen: Activists organise vigil outside Chinese Embassy in London
Just Earth News | @justearthnews | 05 Jun 2021, 09:01 am Print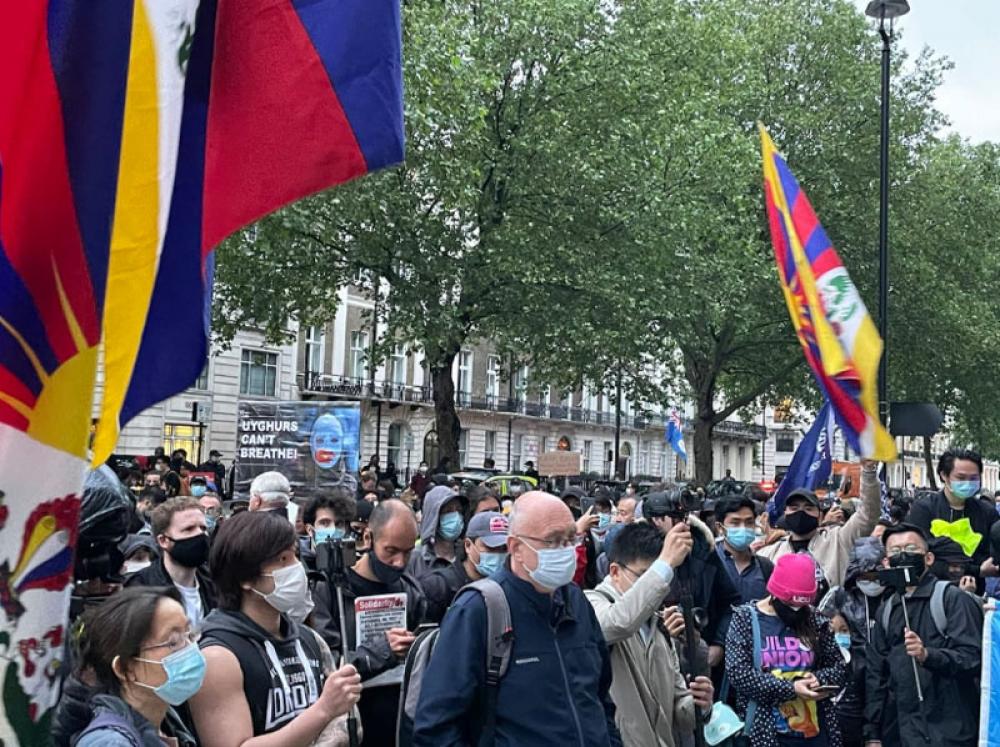 Human rights groups demonstrate in London and organise vigil outside Chinese Embassy on June 4 to mark the 32nd anniversary of the 1989 pro-democracy movement and Tiananmen Square Massacre
London: A coalition of human rights groups organized a Vigil outside the Chinese Embassy in London on Friday to mark the 32nd anniversary of the 1989 pro-democracy movement and Tiananmen Square Massacre.
The event was held from 8 pm to 10 pm.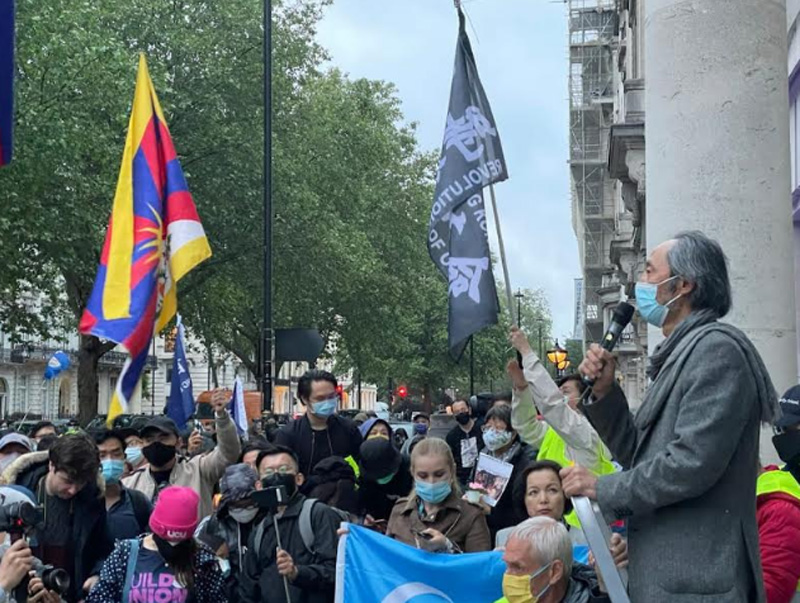 The organizations that extended full support for the event are Remember June Fourth, Chinese Solidarity Campaign, Democracy for Hong Kong, The World Uyghur Congress, Global Alliance for Tibet & Persecuted Minorities, Labour Movement Solidarity for Hong Kong, Uyghur Solidarity Campaign UK, Tibetan Community in Britain.
Prominent leaders who addressed the gathering during this demonstration were Tsering Passang, a Tibetan writer, activist and human rights advocate, former Chairman of Tibetan Community in Britain; founder of the Global Alliance for Tibet & Persecuted Minorities (GATPM); Rahima Mahmut, a Human Rights activist, UK Project Director of the World Uyghur Congress, Chair of Stop Uyghur Genocide and advisor to the Inter-Parliamentary Alliance on China; Shao Jiang, a witness and survivor of the Tiananmen massacre who was jailed for his involvement in organizing the pro-democracy movement; Nathan Law, Hong Kong activist; Wang Chaohua, one of the student organizers in the 1989 pro-democracy movement, who was put on the Chinese government's list of 21 'most wanted' student leaders after the massacre.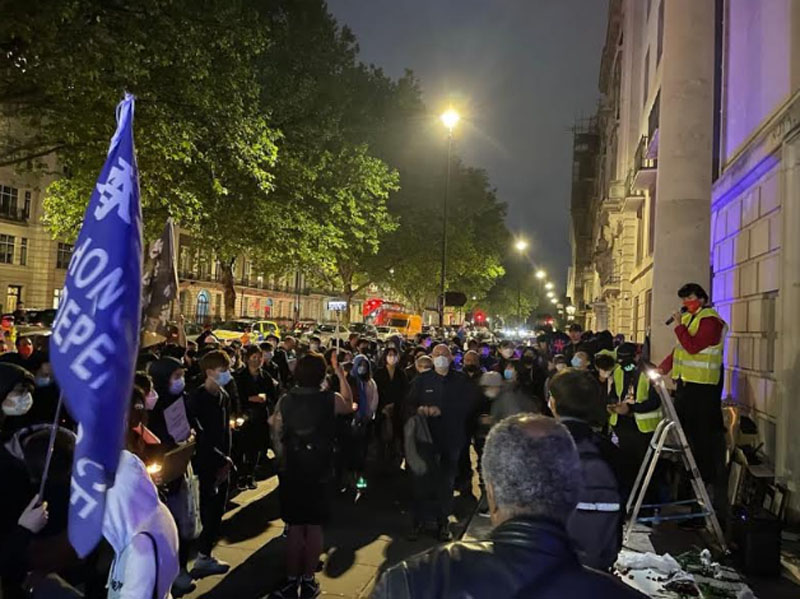 The speakers also included Peter Tatchell, veteran LGBT+ activist and campaigner for all human rights, who was arrested during protests against the Beijing Olympics in 2008; Ma Jian, a dissident writer, whose novel Beijing Coma is praised by the Financial Times as 'an epic yet intimate work that deserves to be recognised and to endure as the great Tiananmen novel' and Dolores Lee.
The Tiananmen Square protests, known as the June Fourth Incident in China, were student-led demonstrations held in Tiananmen Square, Beijing during 1989.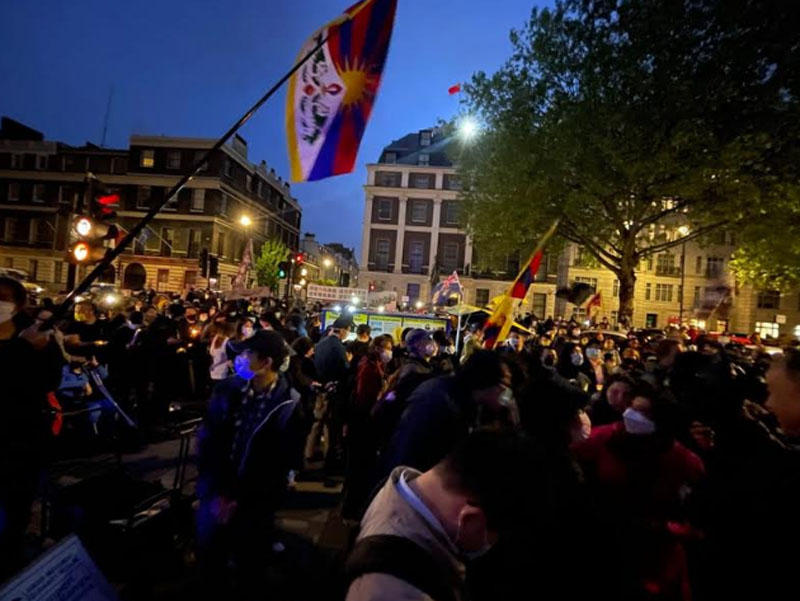 In what is known as the Tiananmen Square Massacre, troops armed with assault rifles and accompanied by tanks fired at the demonstrators and those trying to block the military's advance into Tiananmen Square.