Rights
Human Rights/Free Speech/Media
Human rights activist Amjad Ayub Mirza tells UNHRC how people in Pakistan occupied Jammu & Kashmir want to join India
Just Earth News | @justearthnews | 18 Sep 2020 Print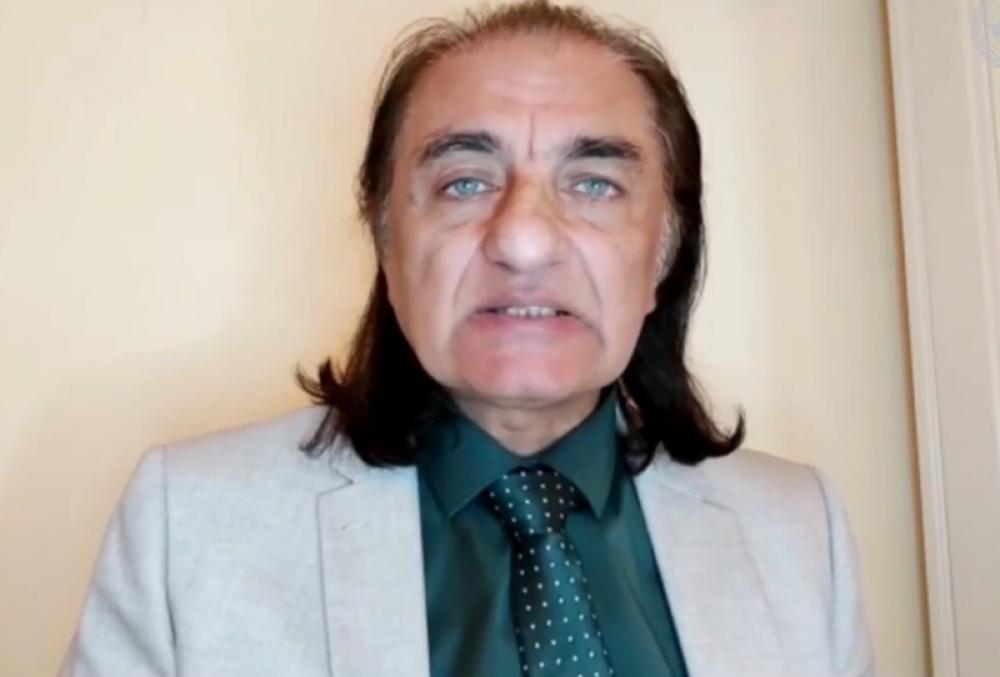 Geneva: Human rights activist Dr. Amjad Ayub Mirza on Thursday said people in Pakistan occupied Jammu & Kashmir (PoJK) are desperate to gain freedom from the rule of Pakistan and join India.
Speaking at a meeting of the UN Human Rights Council, Mirza said the people from the region want to join the Indian union territories of Jammu & Kashmir and Ladakh.
Mirza heads the UK-based rights group Center for Environmental and Management Studies.
"For the last 70 years, we have urged the United Nations to address the case of foreign occupation of Pakistani occupied Jammu and Kashmir," he said.
He said the world seems to be 'hypnotised by the fake narratives' spun by the Pakistani government.
Speaking on the China–Pakistan Economic Corridor (CPEC), he said: "Under CPEC, our rivers are being diverted for hydropower projects causing water shortage. The projects would destroy forever, the ecology of our region."
He said scores of young men from Gilgit-Baltistan are serving 70 to 90 years imprisonment for protesting against the blunder of our national resources.
" Anti-terrorism laws are used as a tool to crush any dissent," the acitivst said.
"Our women refuse to take cover during the cross-border firing at the Line of Control because the Pakistani soldiers in the bunker molest them," Mirza said.
"They attacked my homeland of Mirpur in October 1947 and the world seems to have turned a blind eye towards the history and our ongoing sufferings under the hands of the Pakistani occupation," he said.
Highlighting the desperation of the people of Pakistan occupied Jammu & Kashmir (PoJK) to gain freedom from Pakistan, he said: "My people are desperate to gain freedom and join Jammu and Kashmir and Ladakh in the Indian Union Territory."
Mirza said: "I demand that the United Nations lend me her ears if she wants to end the desperation of my people."
Mirza is currently staying in exile in the UK.