People
Crisis/Conflict/Terrorism
Mar 10 to be observed as 62nd anniversary of Tibetan National Uprising
Just Earth News | @justearthnews | 28 Feb 2021, 11:02 pm Print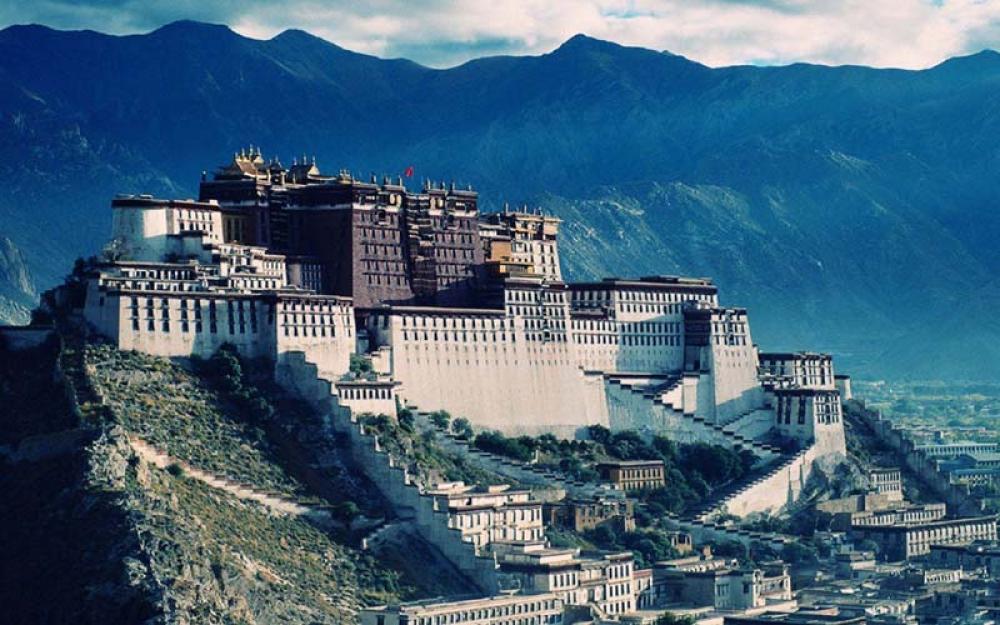 Tibetan National Uprising
Lhasa: Tibetans across the globe will observe the 62nd anniversary of the Tibetan National Uprising on Mar 10 to remember the contribution of those people who have sacrificed their lives for Tibet's struggle.
"There is no other point in Tibet's history that continues to touch Tibetan lives so intimately and continues to inspire generations with the courage, resilience and hope of the Tibetan people," read an opinion piece published in The Taiwan Times.
Tibetans all over the world commemorated the 61st anniversary of the Tibetan Uprising Day (March 10th , 2020) in large numbers despite the COVID-19 scare and official directives to refrain from public gatherings, reads the opinion piece.
Protests and events were organised by the Tibetan community across the world last year.
The Central Tibetan Administration (CTA) held the official function at Tsuglagkhang prior to the protest march organized by five major Tibetan NGOs – Tibetan Youth Congress (TYC), Tibetan Women Association (TWA), National Democratic Party of Tibet (NDPT), Gu-Chu-Sum and Students for a Free Tibet (SFT)-India, read the The Taiwan Times opinion piece.
"Tibetans inside Tibet are unequivocally demonstrating that they will not be controlled by Beijing, nor can they tolerate the extreme repression they have been forced to endure for the past six decades," reads the opinion piece.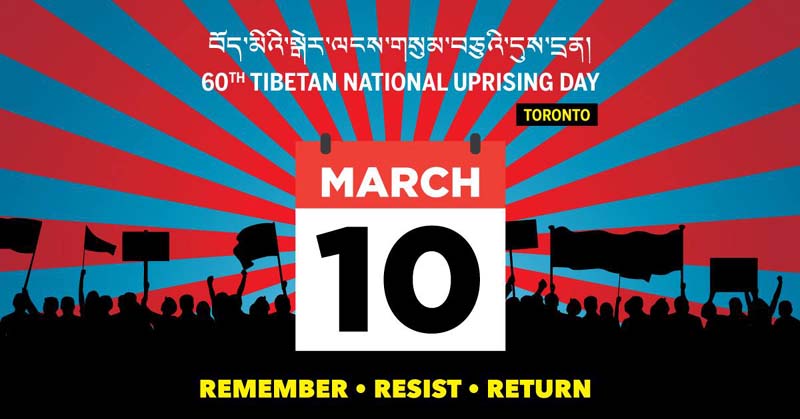 Tibet is a region covering much of the Tibetan Plateau in Tibet Autonomous Region, China. It is the traditional homeland of the Tibetan people as well as some other ethnic groups such as Monpa, Tamang, Qiang, Sherpa, and Lhoba peoples and is now also inhabited by considerable numbers of Han Chinese and Hui people.
China took control over Tibet in 1950.
The 1959 Tibetan uprising or the 1959 Tibetan rebellion began on 10 March 1959, when a revolt erupted in Lhasa, the capital of the Tibet Autonomous Region, which had been under the effective control of the People's Republic of China since the Seventeen Point Agreement was reached in 1951.
Armed conflict between Tibetan guerillas and the People's Liberation Army(PLA) had started in 1956 in the Kham and Amdo regions, which had been subjected to socialist reform. The guerrilla warfare later spread to other areas of Tibet and lasted through 1962. The anniversary of the uprising is observed by Tibetan exiles as the ''Tibetan Uprising Day''.
In early 1959 during the Tibetan uprising,their spiritual leader (Nobel Peace Winner) the Dalai Lama and his retinue fled Tibet with the help of the CIA's Special Activities Division, crossing into India on 30 March 1959. He is based in Dharamshala in Himachal Pradesh since then.