People
Crisis/Conflict/Terrorism
Pakistan: Blast rocks Chaman city, 5 killed 
Just Earth News | @justearthnews | 10 Aug 2020 Print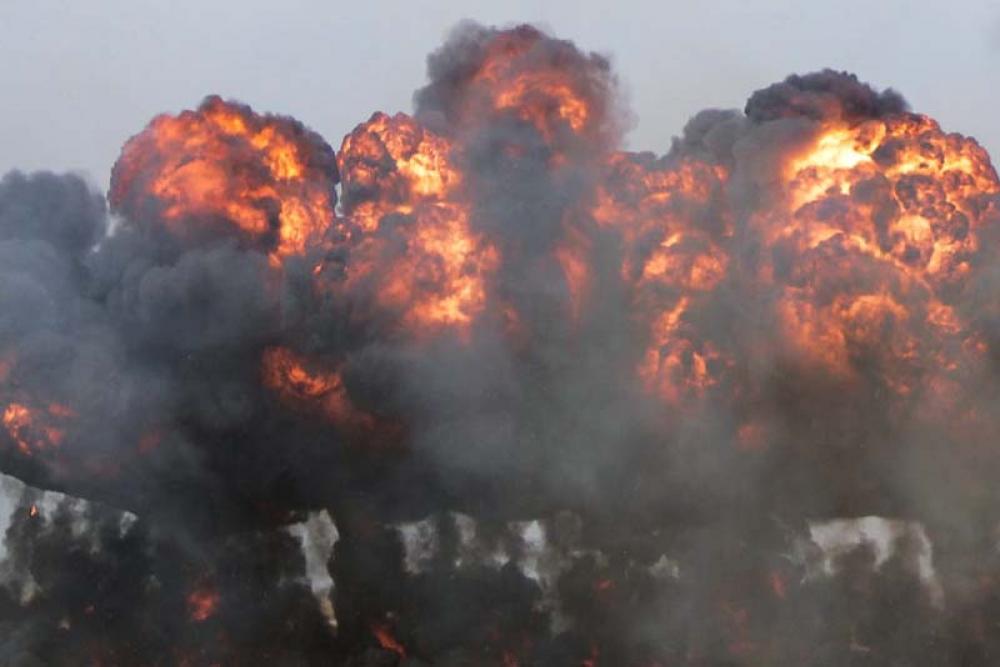 Chaman: A blast rocked Pakistan's Chaman city on Monday which left at least five people killed and 20 others injured, media reports said.
The wounded people were shifted to hospital for treatment.
According to police inspector Muhammad Mohsin, unidentified miscreants had planted an improvised explosive device in a motorbike that was parked on the roadside, reports Dawn News.
Assistant Commissioner Zakaullah Durrani told the newspaper that the explosion targetted a vehicle of the Anti-Narcotics Force.
Window panes of several houses and shops were broken due to the blast.
Prime Minister Imran Khan condemned the blast.
وزیرِ اعظم عمران خان کی چمن دھماکے کی شدید مذمت

دھماکے کے نتیجے میں ہونے والے جانی نقصان پر افسوس کا اظہار
اور زخمیوں کی جلد صحت یابی کی دعا۔ pic.twitter.com/u0f0hBcMB4

— Prime Minister's Office, Pakistan (@PakPMO) August 10, 2020
Chaman is a city located on the Durand line, the capital of Qilla Abdullah District, Balochistan Province, Pakistan.
It is situated just south of the Wesh-Chaman Durand line crossing with the neighbouring Kandahar Province of Afghanistan.