Gotabaya Rajapaksa in quiet campaign to restore image
Just Earth News | @justearthnews | 03 Oct 2022, 11:38 pm Print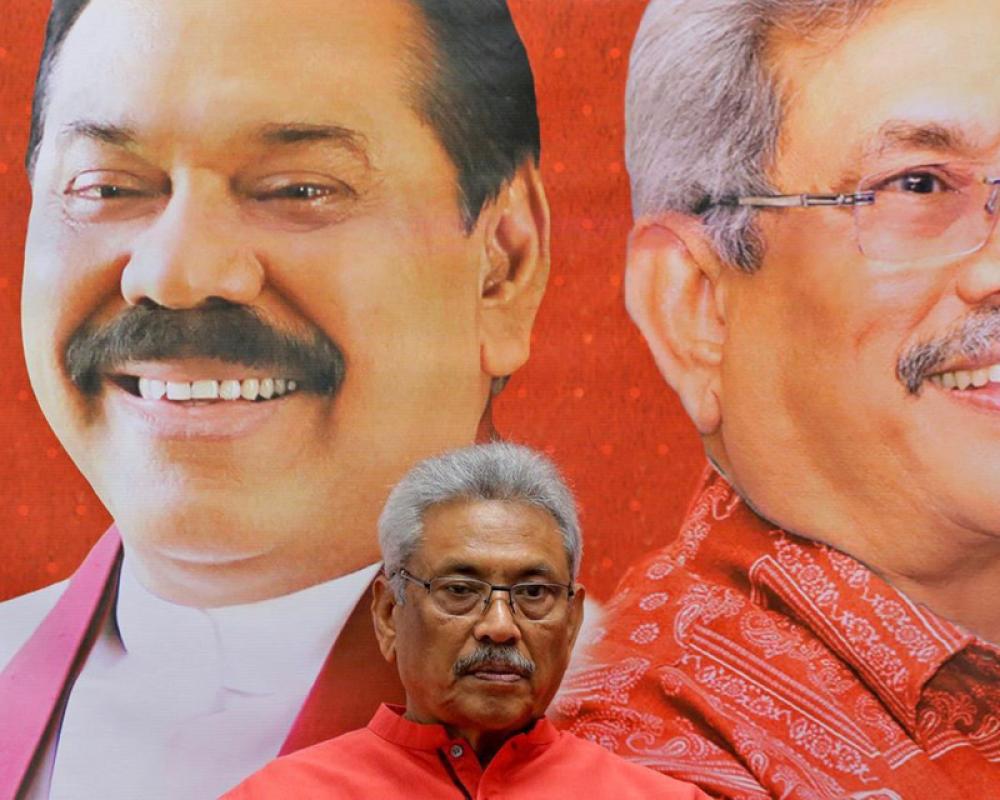 Gotabaya Rajapaksa
Colombo: Former Sri Lankan President Gotabaya Rajapaksa, who fled the country in July and returned quietly last month, has begun a quiet campaign to restore his image shattered by economic policies that have ruined the island nation.
The Daily Mirror reported on Tuesday that a team put together by a media personality and business tycoon were now visiting villages and speaking to the residents about the former President.
The villagers are being told that Gotabaya Rajapaksa was misguided into making crucial decisions on the economic front by those close to him including his family members, the daily reported.
Opinion polls are also being conducted in these villages to gather the people's feedback on Gotabaya Rajapaksa, it said.
Social media accounts run by this team are also monitoring the public sentiments to see if the failed President can have a possible re-entry in politics in the future if required.
Gotabaya Rajapaksa has applied for permanent residency in the US but the process is expected to take a long time. However, even if granted this status, he is expected to continue staying in Sri Lanka and may visit the US only to see his son and family.
The Mirror also said that Gotabaya Rajapaksa was in touch with a section of his SLPP party but most in the party had rejected him, blaming him for its downfall.
"In fact, party leaders say his accusations of being misguided was false and the former President was on several occasions informed not to impose the organic fertilizer policy," the daily said.
Senior party leaders from the SLPP also confided to the Mirror that former President and Prime Minister Mahinda Rajapaksa had suggested that Gotabaya Rajapaksa's name should be dropped from the party altogether and the party should distance itself from him.
Mahinda Rajapaksa also told the party that Gotabaya Rajapaksa fled the country without consulting party members and he should not have fled in such a manner, the report said.
(With UNI inputs)