Old Buddhist settlement of Afghanistan's Mes Aynak threatened by Chinese copper mine, Taliban to decide fate
Just Earth News | @justearthnews | 22 Jun 2022, 12:39 pm Print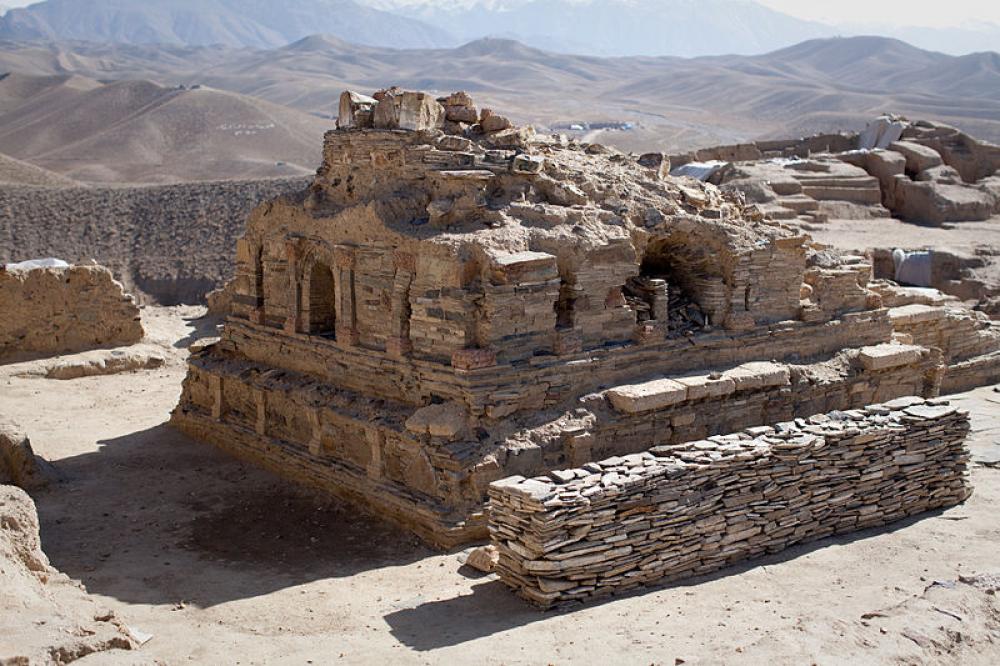 Afghanistan
Kabul: A Chinese consortium exploiting one of the world's largest copper deposits in Afghanistan has put a Buddhist city, which was carved out of immense peaks near Kabul, to the verge of disappearance forever, media reports said.
Mes Aynak, located in a barren region of Logar Province, is believed to be between 1,000 and 2,000 years old.
The Mes Aynak Logar copper mine is currently the subject of negotiations between the new Taliban administration in Afghanistan and China's state-owned China Metallurgical Group Corp. (MCC) and its publicly traded subsidiary Metallurgical Corp. of China, reports Khaama Press.
In order to make more than $300 million a year from Mes Aynak, or nearly 60% of the whole state budget for 2022, the Taliban wants to accelerate the process, the news agency reported.
According to the Ministry of Petroleum and Mines' spokesperson, only technical issues need to be resolved, which should happen shortly, and the conversations are around "80 percent finished."
In the past, archeologists have uncovered Buddhist monasteries, stupas, fortresses, administrative buildings and dwellings from the region.
Hundreds of statues, frescoes, ceramics, coins and manuscripts were also unearthed from the region.
Despite looting at the beginning of the century, Mes Aynak is "one of the most beautiful archaeological sites" in the world, says Bastien Varoutsikos, an archaeologist for the French company Iconem, which is working to digitise the city and its heritage, reports AFP.
Buddha statues of Bamiyan:
In 2001, when the Taliban regime was in power in Afghanistan, the group had left the world shocked by blowing up the giant Buddhas of Bamiyan.