US govt expresses concern over Burkina Faso coup
Just Earth News | @justearthnews | 24 Jan 2022, 09:37 pm Print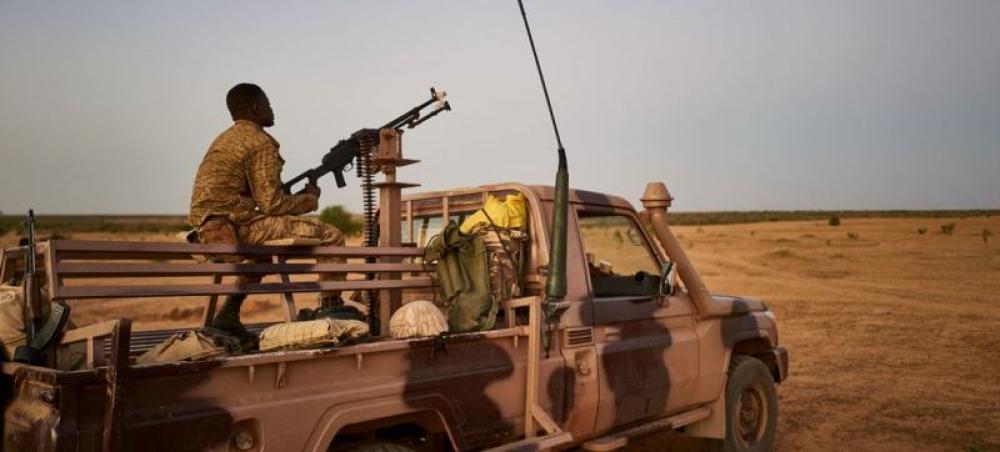 Burkina Faso Coup
Washington: The United States on Tuesday expressed concern over the development in Burkina Faso where a coup was carried out by sections of the armed forces.
The military in the African country said it has seized power and overthrown President Roch Kaboré.
The announcement was made on state television by an army officer, who cited the deteriorating security situation for the military takeover, reports BBC.
According to reports, President Roch Marc Christian Kabore and other government officials were detained over the weekend.
"The United States is deeply concerned by events in Burkina Faso. We note that military officers have asserted that they have dissolved the government and national assembly and suspended the constitution. We are also deeply concerned by reports of the January 23 detention of Burkina Faso's President, Roch Marc Kaboré, by members of Burkina Faso's military," read a statement issued by the US State Department.
"We condemn these acts and call on those responsible to deescalate the situation, prevent harm to President Kaboré and any other members of his government in detention, and return to civilian-led government and constitutional order," read the statement.
"We acknowledge the tremendous stress on Burkinabé society and security forces posed by ISIS and JNIM but urge military officers to step back, return to their barracks, and address their concerns through dialogue," the statement said.
Following Sunday's coup in Burkina Faso carried out by sections of the armed forces, the United Nations' Secretary-General is following the developments in the landlocked West African nation with deep concern.
In a statement released by his Spokesperson, António Guterres says he is particularly worried about the whereabouts and safety of President Roch Marc Christian Kaboré, who hasn't been seen since the crisis began early on Sunday, as well as the worsening security situation that has rocked the capital Ouagadougou.
"The Secretary-General strongly condemns any attempt to take over a government by the force of arms", the statement reads.