Afghanistan's Taliban regime says troops will be stationed along Durand Line
Just Earth News | @justearthnews | 12 Jan 2022, 06:53 am Print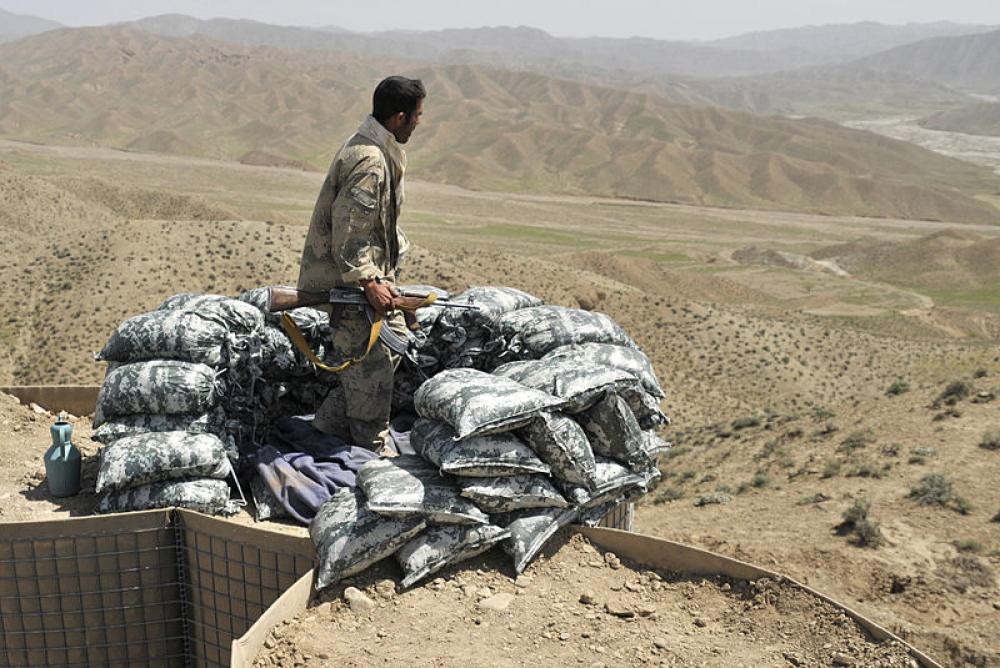 Taliban | Durand Line
Image credit and caption: File image by US Military via Wikimedia Creative Commons
Kabul: The commander of border forces in the eastern zone of Afghanistan, Sanaullah Sangin, has said troops will be stationed in 32 newly established outposts along the Durand Line that serves as the border between Pakistan and Afghanistan.
Sangin was quoted as saying by Tolo News that these forces will be dispatched alongside the Durand Line to defend Afghanistan's territory.
He made the remark while addressing at the graduation ceremony of around 150 border force members who passed a 45-day training in the eastern part of the country.
"The new forces are going to be settled ... where we built 32 outposts. The ways (roads) ending at these outposts will be finished soon and we will be ready to defend against any assault," Sanaullah Sangin was quoted as saying by the news portal.
Speaking at the same ceremony, the commander of Khalid Ibn Walid Corps, Abdul Sabour Abo Dojana, said maintaining security on the border areas is a priority for border forces and for the corps in the east of Afghanistan, adding that any neighboring country can officially negotiate with the Islamic Emirate over the border areas, if there is controversy.
"First, religion is important for us, second, the protection of territory is obligatory for an Islamic government. Neighboring countries can resolve problems via negotiations, and negotiation includes goodness,"Abo Dojana was quoted as saying by Tolo News.
Incidentally, Durand Line witnessed tension between the Taliban government of Afghanistan and Pakistan over fencing issues in recent times.