Japan PM voices strong concern over China human rights issues at Asia-Europe summit
Just Earth News | @justearthnews | 28 Nov 2021, 12:10 pm Print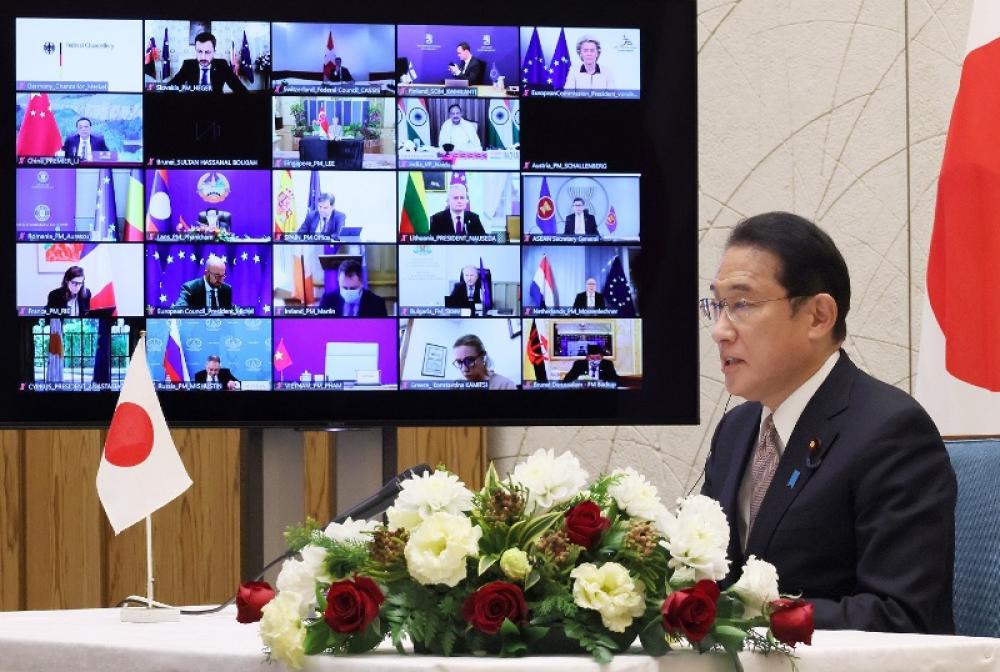 Japan | China
Image credit: Japan Prime Minister's Office
Phnom Penh, Cambodia (JEN): Japanese Prime Minister Fumio Kishida expressed strong concern over the human rights issues in China during his remarks to a virtual meeting of leaders from about 50 Asian and European countries at the 13th Asia-Europe Meeting (ASEM), The Japan Times reported.
According to the largest and oldest English-language daily from Japan, on Friday, the last day of the two-day summit held virtually from Phnom Penh, Fumio Kishida voiced worries about the human rights situation in Hong Kong as well as the Xinjiang region in northwestern China.
Strongly opposing unilateral attempts to change the status quo in the East and South China seas, and apparently criticizing China's military buildup, Japanese PM Kishida also said the realization of a "Free and Open Indo-Pacific" region is "a common interest" of both Asia and Europe, reports The Japan Times.
"It is important to resolve problems between nations based on dialogue and cooperation without relying on power or coercion," Kishida was quoted as saying by the Japanese newspaper.
Leaders of European countries on Thursday, the first day of the ASEM summit, also expressed concern about the friction between China and other nations over human rights and other issues, The Japan Times reported.
Meanwhile, the leaders did not specifically refer to territorial disputes in the South China Sea, only mentioning the importance of a peaceful solution to conflicts in general based on international law and freedom of navigation, according to a report by The Japan Times.
The ASEM involves about 50 countries from across Europe and Asia as well as the European Union (EU) and the Association of Southeast Asian Nations (ASEAN) secretariat.