Fire in Taiwan residential multi-storey kills at least 46, wounds over 40
Just Earth News | @justearthnews | 14 Oct 2021, 01:35 pm Print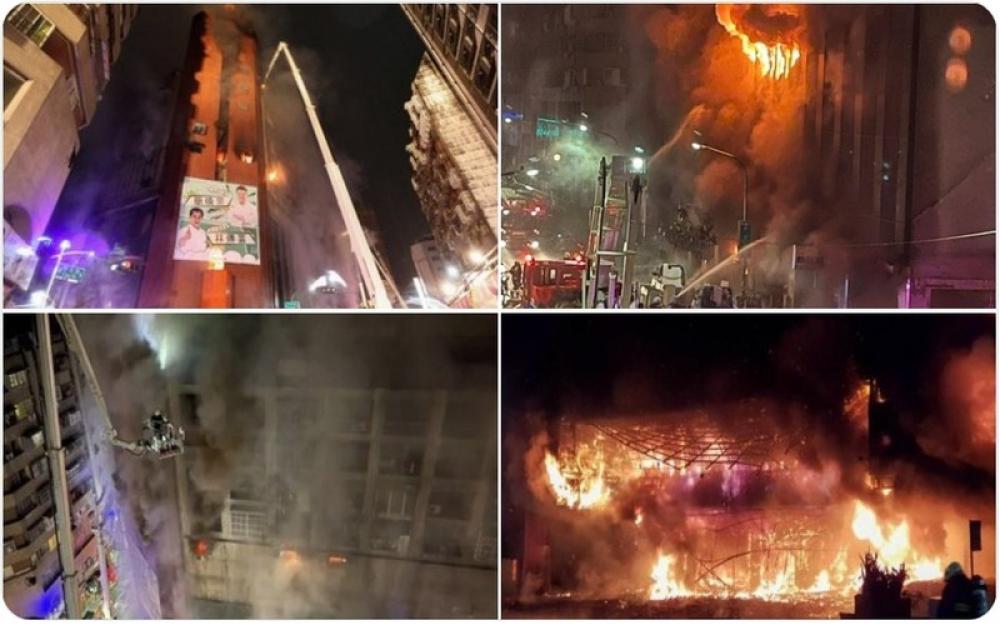 Taiwan Fire
Image: Twitter-grab from Carlos Juan Semidey
Taipei, Taiwan (JEN): At least 46 people died and dozens were injured after a devastating fire tore through a 13-storey residential building in the southern Taiwanese city of Kaohsiung in the early hours of Thursday, according to officials.
Taiwan's official Central News Agency (CNA) reported quoting Kaohsiung Fire Bureau chief Lee Ching-hsiu that the blaze had started at around 2:54 am. local time (GMT+8) on the first floor of the residential multi-storey located in the city's Yancheng district, and it had risen to the sixth floor, filling the seventh and above floors with smoke, which caused most casualties.
#Taiwán 🔥🔥
Al menos 46 personas murieron y decenas resultaron heridas después de que un gran incendio arrasara un edificio en el sur de Taiwán la madrugada del jueves, según informan medios locales. (1/3) pic.twitter.com/vKgGOOVcuj

— Carlos Juan Semidey (@QuakeChaser35) October 14, 2021
Local media reported that more than 377 rescue workers and 139 fire tenders had continued the firefighting-and-rescue operation at the scene for hours and the blaze had been put out at 7:17 am local time.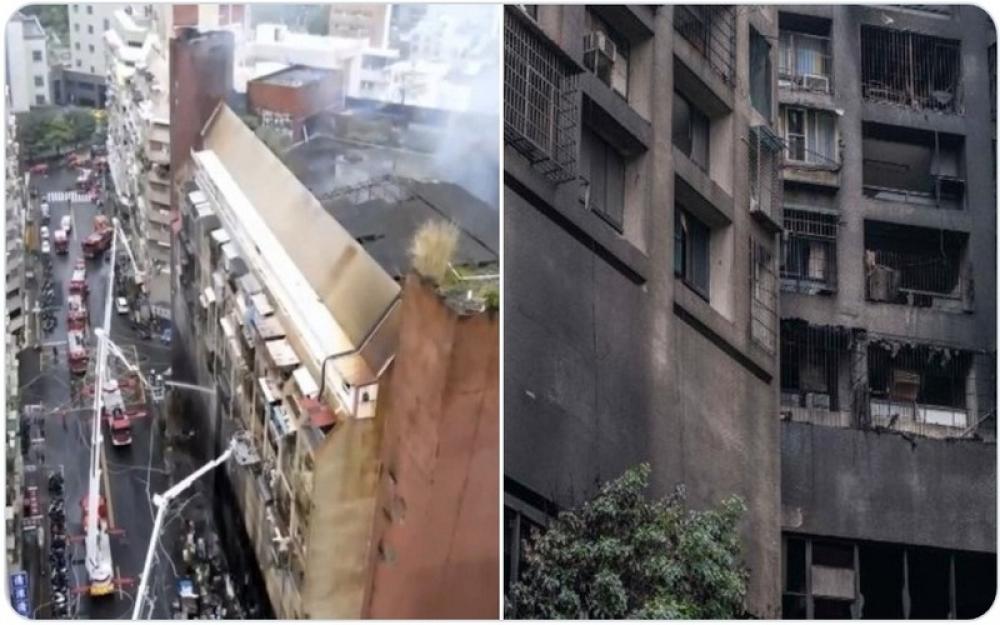 Image: Twitter-grab from Carlos Juan Semidey
Kaohsiung authorities said 46 residents of the building died in the deadliest fire disaster in Kaohsiung's history while 41 more were wounded and at least 62 people have been rescued from the 13-storey, where more than 100 residents, many of them senior citizens with physical disabilities, live.
Death toll in the fire that engulfed a 13-story building in southern Taiwan overnight has risen to 46 people, authorities said.

Firefighters successfully extinguished the blaze after about four hours and are still investigating the cause. pic.twitter.com/R225SJckBO

— DW News (@dwnews) October 14, 2021
CNA reported local police have initiated investigation into the cause of the fire while four witnesses have been summoned by the cops.