TLP calls off protests in Pakistan; group to remain banned
South Asia Monitor/JEN | @justearthnews | 21 Apr 2021, 05:43 am Print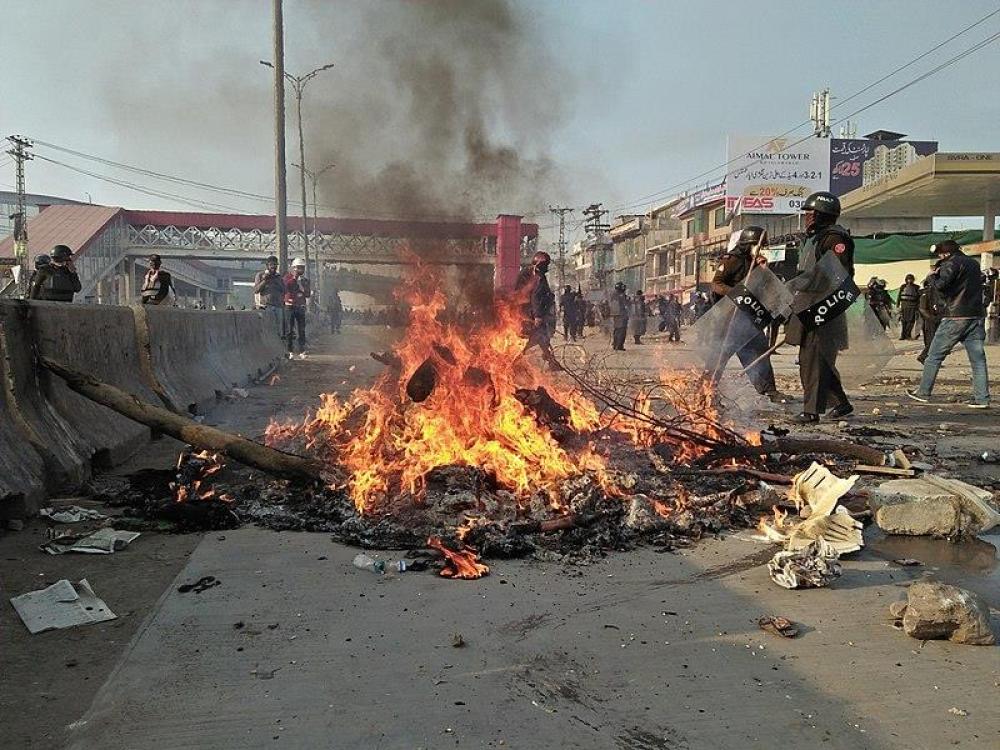 TLP
The Pakistan government has decided not to lift the ban on the Tahreek-e-Labbaik Pakistan (TLP), the radical Islamist group responsible for recent violent protests. The government, however, was of the view that the group should approach the court for delisting.
The group, however, on Tuesday called off protests following an agreement with the government where the latter presented a resolution in parliament on the expulsion of the French envoy from the country, Dawn reported.
On the same day, Pakistan Prime Minister Imran Khan chaired a meeting of his party where he has reportedly made it clear that the group would remain banned. Dawn reported, citing sources, that the government feared backlash from the European Union in case the government moves forward with the expulsion of the French envoy as demanded by the TLP.
"If Pakistan expelled the French ambassador, there might be a strong reaction from the European Union (EU) and Pakistan's 27 ambassadors in western countries could be repatriated," Dawn reported Khan as saying through sources.
Khan has reportedly said in the meeting that the Western countries would not come under any pressure unless all Muslim countries jointly condemned the act of blasphemy and made the West realize that it was not the issue of "freedom of speech".
However, the fact that the government presented the resolution in parliament shows the stranglehold Pakistan's Islamist parties enjoy in the country despite their limited electoral mandate.
The TLP, with just three members in the national assembly, managed to bring the government to its knees through weeklong violent protests across major cities in Pakistan.