Pakistan plans to ban Islamist group responsible for recent violence
By South Asia Monitor/IBNS | @justearthnews | 15 Apr 2021, 10:58 am Print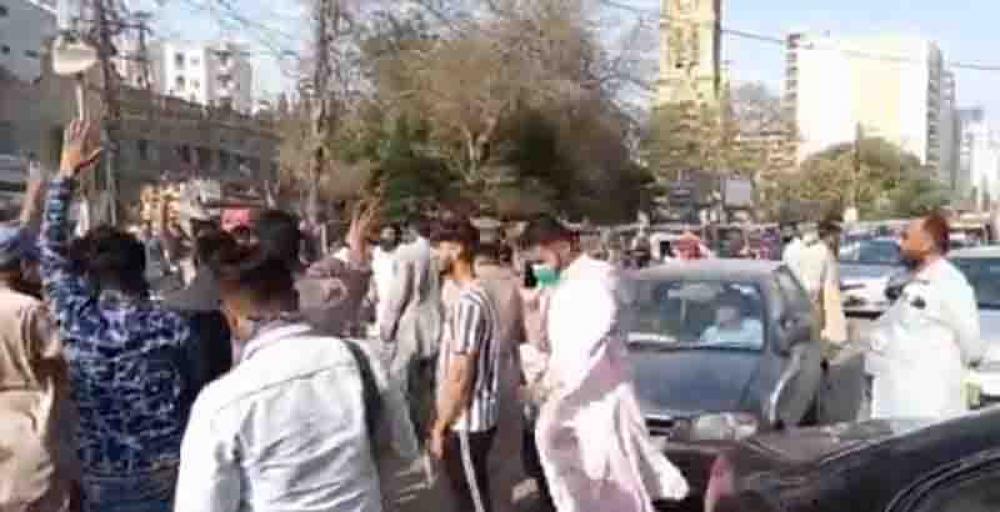 TLP
Image: One Security Private Limited Twitter video grab
The Pakistan government is considering a proposal to ban the Tehreek-e-Labbaik-Pakistan ( TLP), the radical Islamist group responsible for the recent violent protests across major cities in the country.
Pakistan's Interior Ministry has sent a proposal to the country's Prime Minister Imran Khan for approval, says a report in Geo TV. Sheikh Rashid, the country's interior minister, said the ban on TLP will be placed under Section 11-B of the Anti-Terrorism Act 1997, on the recommendation of the Punjab government.
The move came after the two-day-long violent protests, staged by the group, left at least four people dead, including two policemen, who were shot dead by armed protesters.
"Today we have decided to ban TLP and we will get the approval of the cabinet," Rashid was quoted as saying by Geo TV. Several rounds of talks with the group failed, he claimed, and the group has not diluted its demands.
There are many other religious parties in the country, he said, none resorted to violent protests like these, bringing the country to a grinding halt. In the past also, the group staged many such protests.
Since the last year, soon after the controversial remarks by French President Emmanuel Micron on Islam, the TLP has been demanding the expelling of the French Ambassador from Pakistan and a ban on the import of goods from France. The government, however, later refused to follow these demands.