Over 1,600 Rohingyas relocated to Bhashan Char island; Bangladesh urges international community to not misinterpret sincere efforts
Just Earth News | @justearthnews | 04 Dec 2020, 11:42 pm Print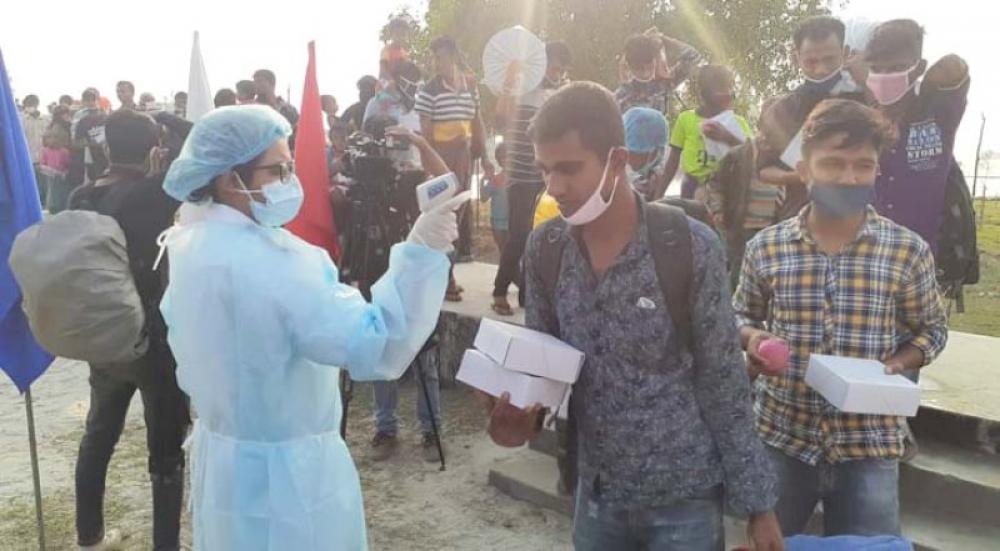 Rohingya Relocation
A group of 1,642 Rohingyas were taken to Bhasan Char from the Ukhiya refugee camp in Cox's Bazar on Friday
Dhaka: The Bangladesh government has urged the international community to not "misinterpret" the sincere efforts to relocate Rohingyas' to Bhasan Char island. The call came in a statement issued by the foreign ministry on Friday amid concerns from various organisations, including the United Nations, about the Rohingya relocation.
On the same day, in the first phase, 1,642 Rohingyas were taken to Bhasan Char from the Ukhiya refugee camp in Cox's Bazar.
"The Rohingyas are citizens of Myanmar and must be repatriated," the foreign ministry said in a statement.
"Bangladesh is doing its utmost for the safety and security of these Myanmar nationals who have taken temporary shelter. At this stage, the only practical solution for the international community, including the United Nations, should be to engage with Myanmar effectively in the repatriation of the Rohingya, which is the only lasting solution to the problem," the statement read.
At the same time, everyone is urged to not to misinterpret and minimise the sincere efforts of the Government of Bangladesh towards the Rohingya community.
Two years ago, the government planned to relocate a portion of the 1.1 million Rohingya living in and outside the Cox's Bazar refugee camp to Bhasan Char on the Meghna estuary near Hatiya.
According to the government, more than one lakh people will be accommodated in 120 cluster villages on the 13,000-acre char at a cost of Tk 2,312 crore with the government's own funds. Step by step, plans have been made to relocate one lakh Rohingyas there.
Highlighting the issue, the foreign ministry said, "The crowded camps in Cox's Bazar need to be evacuated, where thousands of new babies are being born every year in the temporary accommodation of one million Rohingya."
"Due to the protracted position of this desperate population, the security situation is deteriorating and the Bangladesh government has been forced to take its own plan and build Bhasan Char with its own funds. That's why the government has spent USD 350 million there," the statement added.
The statement said that all modern facilities have been provided in the island, incluidng year round clean water.