France sends ex Pakistani Imam and terrorist sympathiser to jail for 18 months, bans him from country for life
Just Earth News | @justearthnews | 27 Nov 2020, 12:27 am Print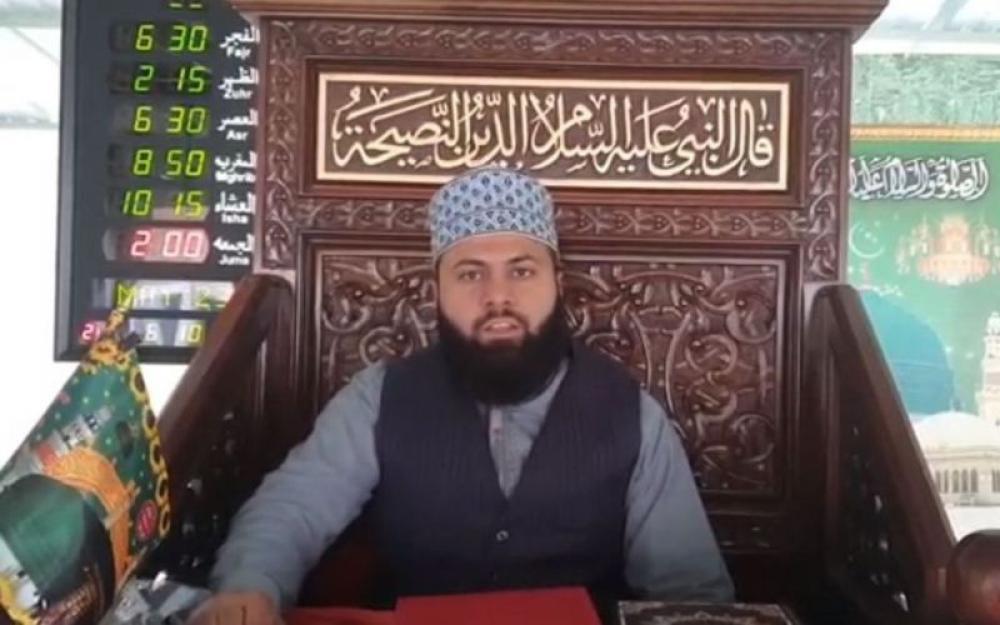 Imam Sentencing
Former Imam Luqman Heider. Photo: Le Parisien
Paris: A court in France has sentenced a former Imam of Pakistani origin to 18 months in prison for defending terrorism on social media sites.
In addition, 33-year-old Luqman Heider will never be able to set foot in France again, after finishing his prison sentence.
Heider is the former imam of the Quba Mosque in Villiers-le-Bel.
"It is impossible that the Republic could consider keeping you on its territory, given what you said," local Le Parisien quoted president of the court, Stéphane Billet, as saying on Thursday.
Heider was accused of defending terrorists in three videos in connection with the Charlie Hebdo killings.
🔴 #ALERT🇵🇰🇫🇷 #FranceWatch An ex Imam of Pakistani origin Luqman Heider has been sentenced to 18 months in prison in France and will be expelled from French territory after.

According to media reports, he was sharing videos of himself on social media glorifying terrorism. pic.twitter.com/hU7jMCZxks

— South Asia Press (@SouthAsiaPress) November 26, 2020
The videos were posted on TikTok on September 9, 10 and 25.
"This individual peddles and sends messages through social networks to reach countless people. Not just the faithful of Villiers-le-Bel," the prosecutor said.
In his videos, the former imam spoke about attacking non-Muslims and disbelievers and sending them to hell. He also thanked the terrorist for carrying out the attacks.
The court ruled that his speech was hateful in nature and could potentially motivate more people to take up arms and carry out attacks.
It is believed that Heider, who arrived in France in 2015 from Pakistan, will have to return back to his native place once the prison sentence is served.