Pakistan's nuclear weapons programme architect now kept as a 'prisoner'
16 May 2020, 06:32 am Print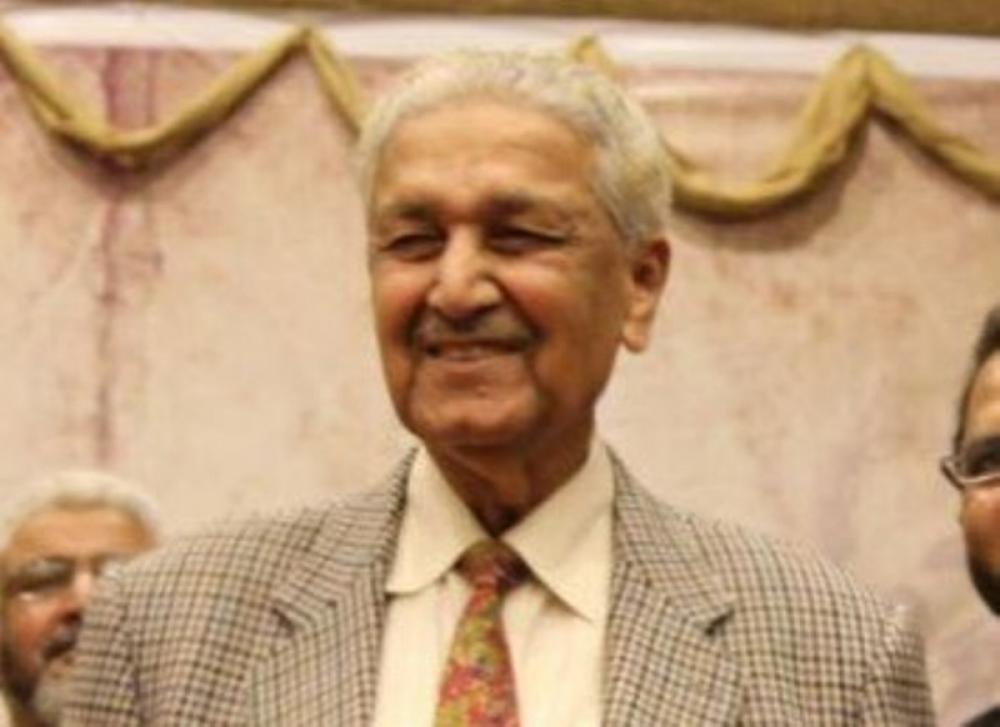 Islamabad: Pakistan's former nuclear scientist Dr Abdul Qadeer Khan, who had earned international attention in 2004 after publicly confessing his role in global nuclear proliferation, has petitioned in the Supreme Court to say he is being kept as a 'prisoner' by the country's government agencies.
Khan is best remembered as the architect of nuclear weapons programme in Pakistan as it tested its first atomic bomb in 1998.
He was sacked from his position after his confession.
However, he was granted clemency by then-President Pervez Musharraf.
Through his letter, he requested the apex court to safeguard his fundamental rights and give him an opportunity to be heard, reported ANI news agency.
Khan claimed before the Supreme Court on Thursday that he was forced to sign his consent in an earlier habeas corpus petition as a result of which the Islamabad High Court had disposed of that petition on Feb 6, 2009, reports Dawn News.
Submitted to the Supreme Court through his counsel Taufiq Asif and Sheikh Ehsanuddin, a hand-written letter, Khan informed the apex court that earlier consent letter was not out of his free will.
A two-judge Supreme Court bench comprising Justice Mushir Alam and Justice Yahya Afridi issued notices to the Strategic Planning Division (SPD) and Attorney General Khalid Jawed Khan, asking them to come up with a proper response on the maintainability of Dr Khan's appeal, reported Dawn News.
Through his letter, Khan requested the apex court to safeguard his fundamental rights and give him an opportunity to be heard.
The letter said that Dr Khan was taken by the "SPD agents" to the Supreme Court building on Wednesday but they did not produce him in the courtroom, rather kept him at different locations and lastly he was made to sit in a room adjacent to the SC registrar's office, reports Dawn News.
"Neither I was produced [in the courtroom] or any opportunity was given to consult my lawyers, nor I was taken to the courtroom to attend the court proceedings," stated the letter.
The letter alleged that Dr Khan had been kept as a prisoner without allowing him any free movement or a meeting with anybody, including his lawyers, which was a violation of his fundamental rights as guaranteed by the Constitution, reported the newspaper.