Bangladesh: Former President Ershad dies, political leaders mourn
Bangladesh Live News | @banglalivenews | 14 Jul 2019 Print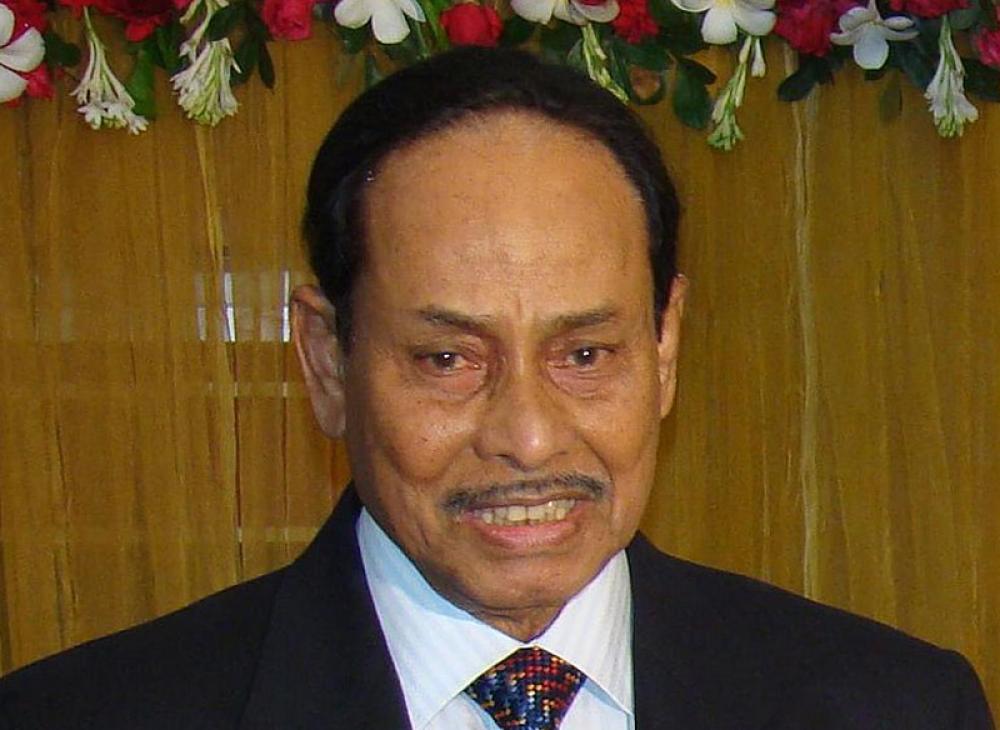 Dhaka: Ending an era in the political paradigm of Bangladesh, former President and military ruler Hussain Muhammad Ershad died in Dhaka on Sunday due to age-related complications, media reports said.
Ershad, who was 90, had been undergoing treatment at a city hospital.
Media reports said he had been on life support for the last 10 days.
President Abdul Hamid and Prime Minister Sheikh Hasina were among the top leaders of the nation who condoled the death of Ershad.
Major opposition party BNP also mourned the death of the Bangladeshi political leader.
Bangladeshi news portal bdnews24 reported that after four funeral prayers, Jatiya Party Chairman H.M. Ershad would be laid to rest at the army graveyard in Dhaka on Tuesday.
"Ershad will be flown by helicopter to Rangpur, his hometown, on Tuesday morning. The fourth funeral prayers will be held at 10:30am at the Rangpur Eidgah ground. He will be brought back to Dhaka for burial after Zohr prayers," reported the news portal.
Overthrowing the incumbent president of the country, which was born in 1971, Ershad had seized power in a bloodless coup on April 24, 1982.
He was then the army chief of staff of Bangladesh.
He declared himself President of the country in 1983.
He ruled the nation till 1990.
He was later forced to resign from the position in the face of widespread anti-government protests.
He founded the Bangladesh Jatiya Party in 1985.
Till his death, he served as chairman of the main opposition party in the current parliament which was formed following the general polls in 2018.
Sheikh Hasina's Awami League won the elections this time.