With India's supply uncertain, Bangladesh to join China's Covid vaccine storage facility
By South Asia Monitor/IBNS | @justearthnews | 23 Apr 2021, 07:36 am Print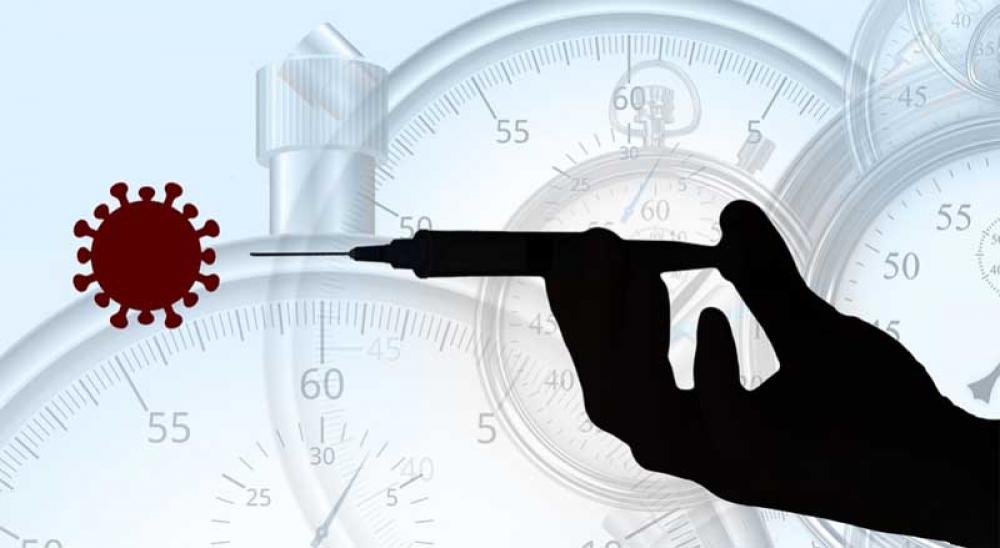 Bangladesh COVID Vaccine
In the wake of uncertainty over getting purchased doses from India, Bangladesh has decided to join China's COVID-19 vaccine storage facility for South Asia, bdnews24 reported.
Besides Bangladesh, Afghanistan, Pakistan, Nepal and Sri Lanka have agreed to join the initiative, according to Momen, the bdnews24 report said.
Bangladesh Foreign Minister AK Abdul Momen disclosed the decision on joining the Emergency Vaccine Storage Facility for COVID for South Asia on Thursday.
The countries in the region can use the doses from the facility for urgent needs, Momen said.
"We've chosen it in principle," he said and explained, "because any country can urgently need vaccine and it will be easier to collect the doses without bureaucratic complexities if they are kept together."
The vaccines for the storage have not been selected or discussed yet, the minister added.
Bangladesh Foreign Secretary Masud Bin Momen held a meeting with the Chinese government on Thursday after Beijing sent the proposal on the facility.
A minister-level meeting will be held on the vaccine storage facility on Apr 27, Momen said.
Bangladesh is using the Oxford University-AstraZeneca vaccine, made by the Serum Institute of India, in the mass inoculation drive.
But India has halted export of the vaccine for the time being to bolster its own immunisation programme amid a record surge in infections.
Bangladesh has so far received 10.2 million doses of the vaccine from Serum, including 3.2 million doses as gift from the Indian government, but the export ban put the delivery of expected doses under a deal for 30 million shots in uncertainty.
With India's coronavirus situation sliding into a deeper crisis, Indian High Commissioner Vikram Doraiswami on Thursday said his country was taking steps so that Bangladesh can continue its vaccination campaign.
The government already began exploring alternatives to India for the sourcing of the vaccine to ensure smooth continuation of the immunisation drive.
The foreign minister said Bangladesh will buy vaccine doses from China and Russia as well.
China will initially send 600,000 doses as gift, according to him.
Russia has offered Bangladesh joint production of its Sputnik-V vaccine, but the government will first buy some doses, Momen said. "We can't go into production tomorrow even if we want to. It takes time."
Bangladesh has signed a deal with Russia over secrecy in the joint production and the health ministry is finishing the other tasks, according to him.
Bangladesh has also handed Russia a list of pharmaceutical companies in the country that are capable of producing vaccine. Russia may choose one or more firms from the list, Momen said.
Russia agreed to Bangladesh's condition that it can export the vaccine made in the country, he added.
Bangladesh had earlier backed off from buying the Chinese and Russian vaccines because they did not have approval of the World Health Organization, the minister said.
He also said that India never refused to give Bangladesh vaccine, but delayed shipment due to their own trouble
"They (India) have always assured us of giving the vaccine."