Environment/Science
Sanitation
UNICEF holds social media camp on sanitation
Just Earth News 30 Sep 2013, 06:33 pm Print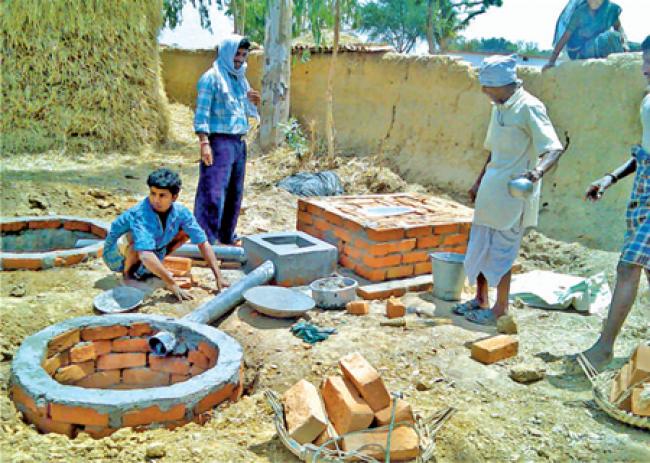 Mandu, Madhya Pradesh, Sept 12 (JEN) UNICEF hosted a two- day social media camp at Mandu from Sept 10 to 11, wherein around 30 bloggers, twitters, online Hindi web agencies and active Facebook users from Bhopal and Indore participated.
Inaugurating the camp, Manish Mathur,Office in Charge UNICEF office for Madhya Pradesh said that the State has number of challenges for children and aim of this camp was to seek support of social media users from MP to raise online discourse on children issues with particular focus on sanitation.

Rajesh Bhatia from online web agency Insighttv News thanked UNICEF for organizing a camp like this and said that this will help provide us with the needed technical information which "we would like to bring it online media to help benefit children of the State."

Gregor von Medeazza, Water and Sanitation Specialist with UNICEF office for Madhya Pradesh made presentation on the theme of sanitation. He said that there has been a progress in the state but still "we have a huge challenge."

Around 50 million people still defecate in open, which is not talked, hence the need is to create high visibility around the need and importance of proper and sustained sanitation for children as their right to develop in which social media can contribute.

Idhires Ahmed, Communication Officer, UNICEF Delhi shared UNICEF India's work on social media and how Twitter and Facebook could be used to raise issues like sanitation effectively. He also underlined that simple community level interventions can decrease the child mortality and morbidity.

Anil Gulati, Communication Specialist, UNICEF office for Madhya Pradesh, shared how social media is growing, the difference between social media and networking and how we together can work to bring visibility to issues like sanitation which are not newsy.

Participants worked in groups and then shared how they plan to use the information and help in raising discourse on sanitation and also suggestions for UNICEF to work with them to take this camp forward.