Geopolitics
Governance/Geopolitics
Chinese aggression in South China Sea: Japan, Australia increasing military budgets
Just Earth News | @justearthnews | 08 Jul 2022, 10:29 am Print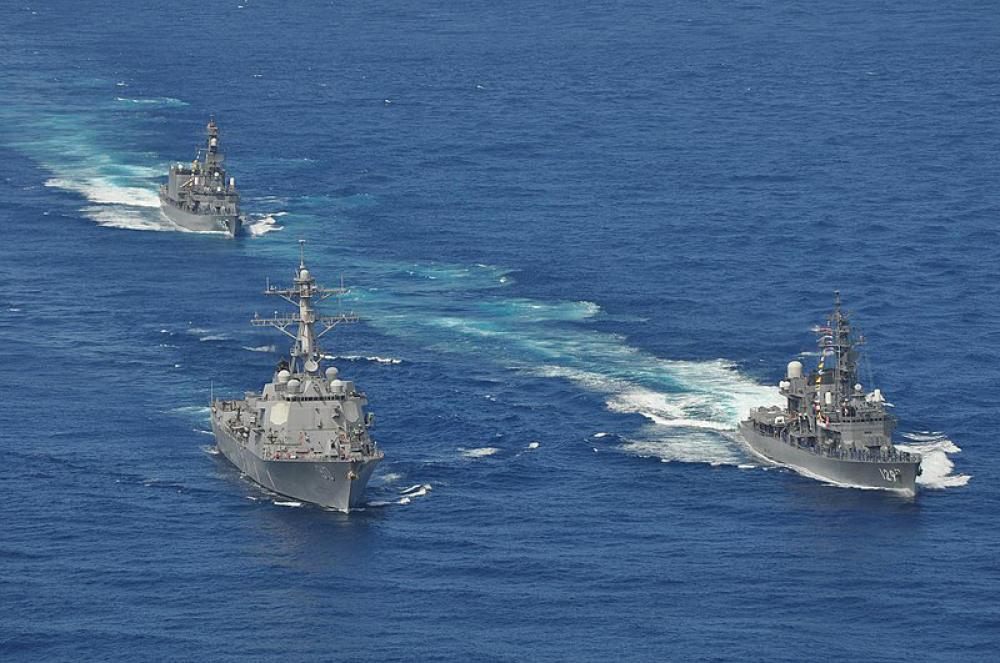 Chinese Aggression
Representational image by US Navy on Flickr via Wikimedia Commons
Beijing/Tokyo/Canberra: Amid escalating Chinese military aggression in the South China Sea, Japan, South Korea, Australia and Singapore are increasing their military budgets and spending as a response to the aggression they have experienced from Beijing.
Recently, after signing a security pact with the Solomon Islands, China has increased its military activities in the Pacific region, reports Singapore Post.
According to reports, Tokyo's relations with Beijing are deteriorating over geopolitical tensions amid strong undercurrents of anti-China sentiments and security threats as people in Japan have already expressed their displeasure over China making claims on Senkaku Islands (Diaoyu Islands in Chinese).
The patrolling of the Senkaku Islands (an uninhabited islands controlled by Japan) by China is one such tactic where China continues to use tactics in the Taiwan Strait, said Washington-based group Global Strat View.
China and Taiwan have laid claims to the island causing Tokyo to increase its fortifications on the Yonaguni Islands, which is closest to Taiwan.
Last year, around 70 sightings of Chinese vessels were reported outside the contiguous zone of 24 nautical miles by Japan.
Andrew Yang, the Secretary-General of the Chinese Council of Advanced Policy Studies Think Tank, has described the China-Japan dispute over the Diaoyu Islands as a tactic to warn countries like Japan from challenging China in the western Pacific region.
Spokesperson of the Chinese Embassy, Liu Pengyu, stated that the Diaoyu Islands belonged to China and that they were determined to safeguard the territorial sovereignty.
Several other countries in the region, including India, Japan, South Korea, and Singapore, are increasing their military budgets and spending as they face increasing aggression from China.