Geopolitics
Governance/Geopolitics
World will not work with Taliban if there is no progress reached in peace talks: Deborah Lyons
Just Earth News | @justearthnews | 28 Jul 2021, 06:15 am Print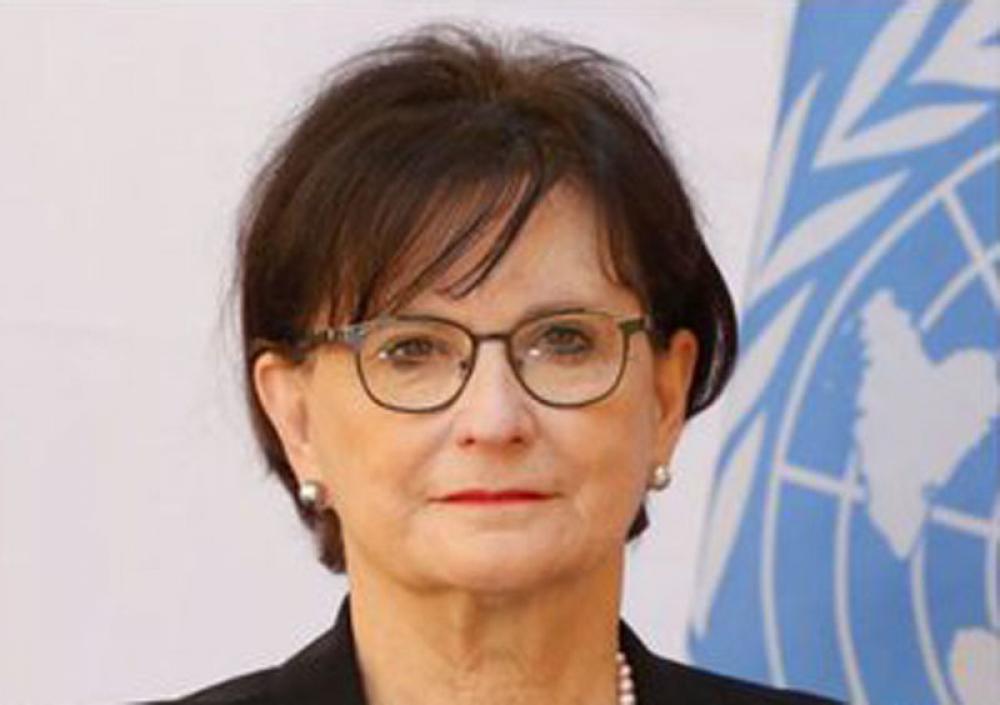 Deborah Lyons
Image: UNAMA News Twitter page
New York: Deborah Lyons, the UN secretary general's special representative for Afghanistan, has warned that the world will not work with the Taliban if there is no progress in the peace talks.
"If there is no movement at the negotiating table, and instead human rights abuses and worse still atrocities occur in districts they control, the Taliban will not be seen as a viable partner for the international community," Lyons was quoted as saying by Tolo News.
"With the territory they have taken the Taliban have inherited responsibilities. The world is watching closely how they are acting, especially towards civilian populations, women, and minorities. The Taliban have gained a certain legitimacy in recent years through their negotiations in Doha, but this legitimacy is premised on their commitment to a political negotiation with the Government of Afghanistan, a commitment which their battle-focused strategy casts into doubt," said Lyons.
"No major donor will finance the repression of women, let me say that again, no major donor will finance the repression of women, nor any major donor will finance the discrimination of minorities, the denying of education to girls, or the decrees of an authoritarian government," said Lyons, adding: "They cannot do so, not only because these are against the norms of the United Nations and international community, but because a society built on these restrictions cannot and will not function for its citizens."
Afghanistan is witnessing a resurgence of violence ever since foreign forces started leaving the country in recent times.
The Taliban group has also captured several regions in the country.