Geopolitics
Governance/Geopolitics
President Joe Biden announces US combat forces to leave Iraq by end of year
Just Earth News | @justearthnews | 27 Jul 2021, 03:12 am Print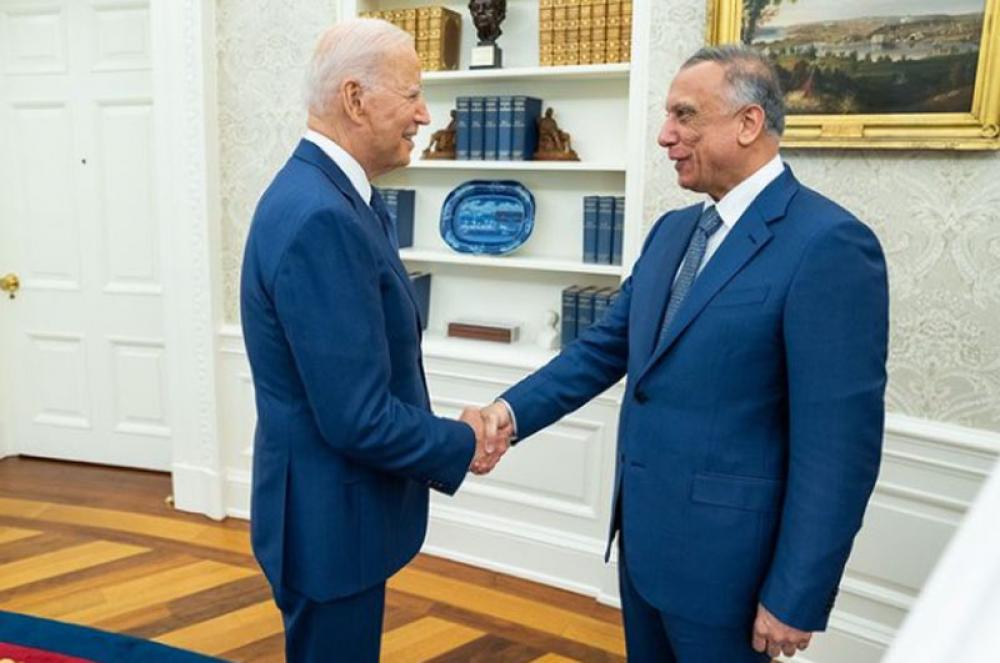 Iraq-USA
White House Instagram page
Washington: American President Joe Biden on Monday announced his government will formally conclude the US combat mission in Iraq by the end of the year.
Biden made the announcement while speaking to reporters before his bilateral meeting with Iraqi Prime Minister Mustafa al-Kadhimi.
"Our role in Iraq will be as a — dealing with not — it's just to be available, to continue to train, to assist, to help, and to deal with ISIS as it — as it arrives," Biden said.
"But we're not going to be, by the end of the year, in a combat mission," he said.
There are currently 2,500 US troops in Iraq helping local forces counter what remains of the Islamic State group, reports BBC.
Meanwhile, Mustafa al-Kadhimi said: "Together we fight to defeat Daesh — ISIS. And I'd like to thank the American people on behalf of all Iraq's people."
He said: "Today, our relation is stronger than ever. Our partnership exists for economy, the environment, health, education, culture, and more. I'm looking forward to work with you, Mr. President, to bring our two countries more closer for benefit of Iraq and United States."