Geopolitics
Governance/Geopolitics
China's national security law will snatch independent rights of Hong Kong: Barrister Wilson Leung
Just Earth News | @justearthnews | 30 May 2020, 09:29 am Print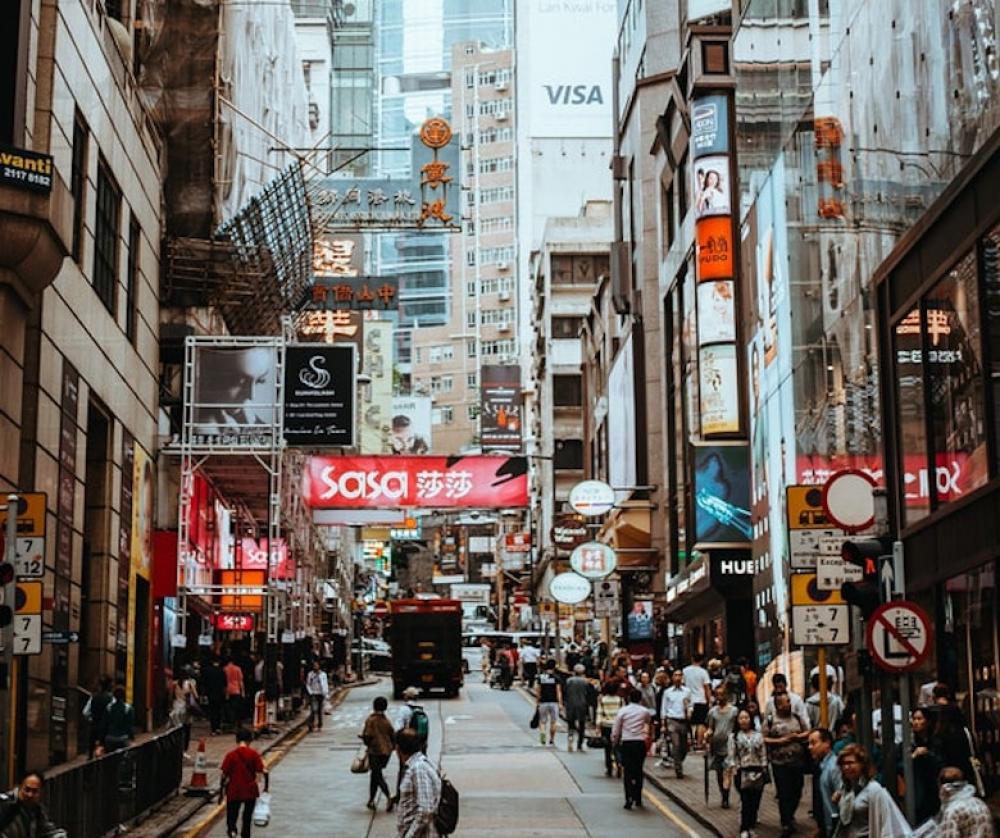 Hong Kong-based barrister Wilson Leung has said it is feared that China will use a new law to suppress peaceful resistance, opposition and activism in Hong Kong in the same manner as authorities do it in mainland China to suppress dissidents.
"The fear is that Beijing will use the new law to suppress peaceful resistance, opposition and activism in the same way authorities right now in mainland China oppress dissidents," he told DW.
"So-called subversion is one of the criminal offenses listed under the law. Notable cases in mainland China prosecuted under this charge include the late civil rights activist Liu Xiaobo, pastor Wang Yi and the human rights lawyer Wang Quanzhang," he said.
"Now many activists in Hong Kong are very afraid that they could be similarly prosecuted," he said.
When asked about Beijing's assertion of the law, he said: "I think that dictatorships around the world, including the Chinese Communist Party, exaggerate the threat of terrorism to suppress the rights of millions of people. UN special rapporteurs on human rights have repeatedly told Beijing about the danger of overextending Hong Kong's existing anti-terrorism laws."
"Despite the existing legal measures already in place in Hong Kong for fighting terrorism, the leadership in Beijing, and Hong Kong's chief executive, think it is necessary to pass this restrictive security law with the justification of a supposed terrorist threat. It is easy to see that this is just a facade," he said.
China's parliament on Thursday backed a new security bill meant to bring about tighter control over Hong Kong, which underlines that anyone who undermines Beijing's authority in the territory will be treated as a criminal and his/her action will be deemed crime against the state.
The new bill has caused deep concern among those who say it could end Hong Kong's unique status.
It could also see China installing its own security agencies in the region for the first time, the BBC reported.
The move has already sparked a new wave of anti-mainland protest.
Clashes broke out on Wednesday as Hong Kong's parliament debated a different proposed law, which would make it a crime to disrespect the Chinese national anthem. Hundreds of people were arrested in protests over that and the security law.
The new law means that Hong Kong no longer merited being treated differently from the mainland under US law.
The declaration could have major implications for Hong Kong's trade hub status as well.
The United States-Hong Kong Policy Act, or more commonly known as the Hong Kong Policy Act or Hong Kong Relations Act, is a 1992 act formulated by the United States Congress that allows the United States to continue to treat Hong Kong separately from Mainland China for matters concerning trade export and economics control after the 1997 handover.
The Act was amended on Nov 27, 2019 by the Hong Kong Human Rights and Democracy Act.
On May 27, 2020, US Secretary of State Mike Pompeo declared Hong Kong "no longer autonomous", putting its special designation into uncertainty.