Development
Governance/Geopolitics
Will "obliterate" Turkey's economy if it acts "off-limits" in Syria: Donald Trump
Just Earth News | @justearthnews | 07 Oct 2019 Print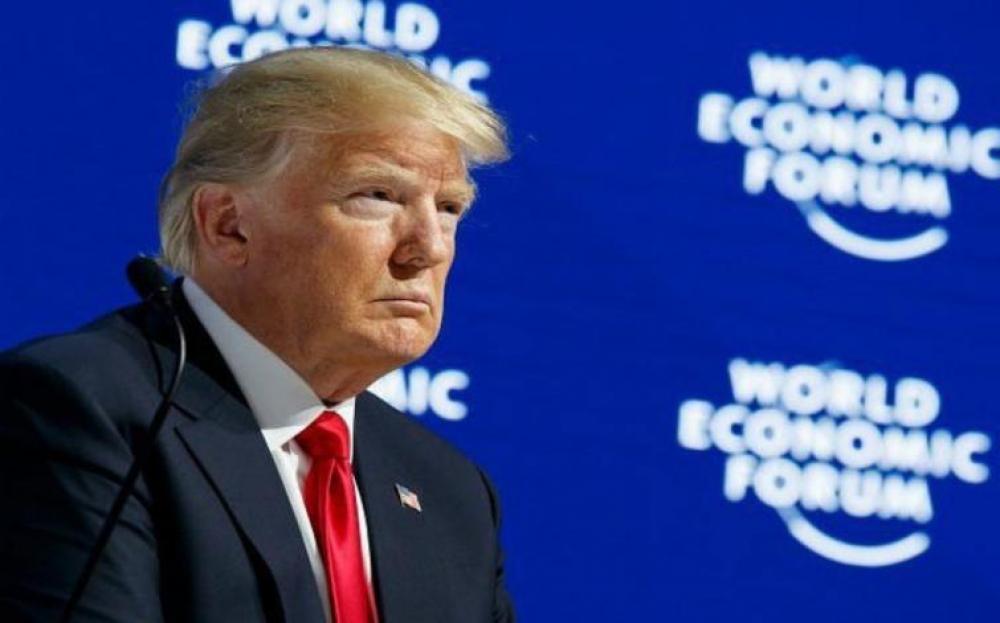 Washington: US President Donald Trump on Monday said he is going to "obliterate" Turkey's economy if the country attempted to do anything that in his 'great and unmatched wisdom' he considers to be 'off-limits' in nieghbouring Syria.
Trump made the announcement at a time when his government decided to withdraw its troops from northern Syria.
Trump tweeted: "As I have stated strongly before, and just to reiterate, if Turkey does anything that I, in my great and unmatched wisdom, consider to be off-limits, I will totally destroy and obliterate the Economy of Turkey (I've done before!). They must, with Europe and others, watch over the captured ISIS fighters and families. The U.S. has done far more than anyone could have ever expected, including the capture of 100% of the ISIS Caliphate. It is time now for others in the region, some of great wealth, to protect their own territory. THE USA IS GREAT!"
"The move is paving way for a Turkish operation against Kurdish fighters in the region.
The Kurdish-led forces have so far been an ally of the US.
They helped defeat the Islamic State group in the region. However, Turkey considers them as terrorists.
The main Kurdish-led group called the surprise US move a "stab in the back", reported BBC.
The White House on Sunday announced: "Today, President Donald J. Trump spoke with President Recep Tayyip Erdogan of Turkey by telephone. Turkey will soon be moving forward with its long-planned operation into Northern Syria. The United States Armed Forces will not support or be involved in the operation, and United States forces, having defeated the ISIS territorial 'Caliphate,' will no longer be in the immediate area."
"The United States Government has pressed France, Germany, and other European nations, from which many captured ISIS fighters came, to take them back, but they did not want them and refused. The United States will not hold them for what could be many years and great cost to the United States taxpayer. Turkey will now be responsible for all ISIS fighters in the area captured over the past two years in the wake of the defeat of the territorial "Caliphate" by the United States," read the statement.
Nikki Haley, President Donald Trump's former ambassador to the United Nations, criticised him for the decision and tweeted: "We must always have the backs of our allies, if we expect them to have our back. The Kurds were instrumental in our successful fight against ISIS in Syria. Leaving them to die is a big mistake. #TurkeyIsNotOurFriend."
The Syrian Democratic Forces tweeted: " The world relies on strong #American leaders like former @UN
Amb @NikkiHaley . #SDF proudly fight #ISIS with #US because of America's strength & values we share. We hope our US partners will reverse this decision & not abandon our combined effort in NE Syria. #TurkeyIsNotOurFriend."