Geopolitics
Governance/Geopolitics
Israel-Gaza tension continues with more airstrikes on military facilities
Just Earth News | @justearthnews | 26 Mar 2019, 12:48 pm Print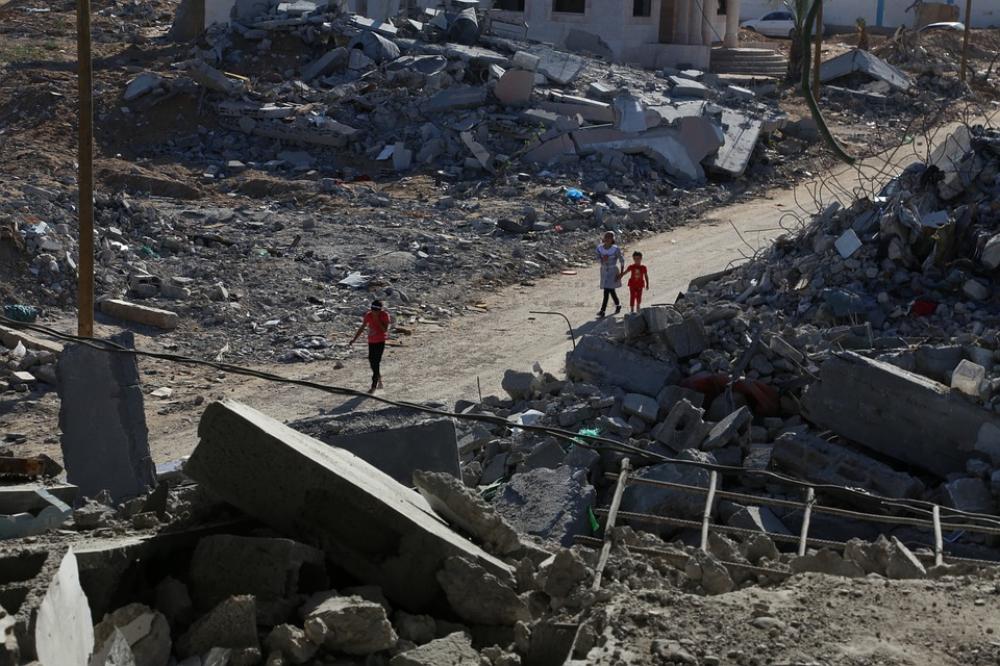 Gaza (Xinhua/UNI) Tension between the Israeli army and Hamas movement and other military groups in the Gaza Strip continued on Tuesday for the second day.
Israeli helicopters and army artillery bombed military facilities in the Gaza Strip on predawn Tuesday, Palestinian security sources and the pro-Hamas local radio station of al-Aqsa reported.
Later on Tuesday, relative calm dominated the Gaza Strip after Gaza militants stopped firing rockets from the coastal enclave into Israel, and the Israeli army stopped its airstrikes in the afternoon.

Tension still dominates the Gaza Strip although Hamas and the joint chamber of military operations comprising all Gaza military groups expressed commitment to a cease-fire, brokered by Egypt.

They said in separate statements on Monday night that they will be committed to the cease-fire as long as Israel is committed to it.
Meanwhile, an Israeli army spokesman said earlier Tuesday that Israeli warplanes targeted military facilities and posts that belong to the Hamas movement in central Gaza Strip.

He said that the ongoing strikes on the Gaza Strip are a response to the firing of a rocket on Monday morning from Gaza into central Israel, where the rocket hit several buildings in northern Tel Aviv, and seven Israelis were injured.

The Gaza Government Press Office said that the Israeli army had waged more than 50 airstrikes on the Gaza Strip on Monday and Tuesday, including buildings, houses and security headquarters.

The Gaza Health Ministry announced that 10 Palestinians were injured in the airstrikes on the Gaza Strip, adding that they were taken to hospitals for medical treatment.

On Tuesday, buzzes of drones were heard in the Gaza Strip, where banks and universities closed down, but governmental schools and offices kept open.