Geopolitics
Governance/Geopolitics
Trump vetoes bill blocking his border emergency declaration
Just Earth News | @justearthnews | 16 Mar 2019, 04:14 am Print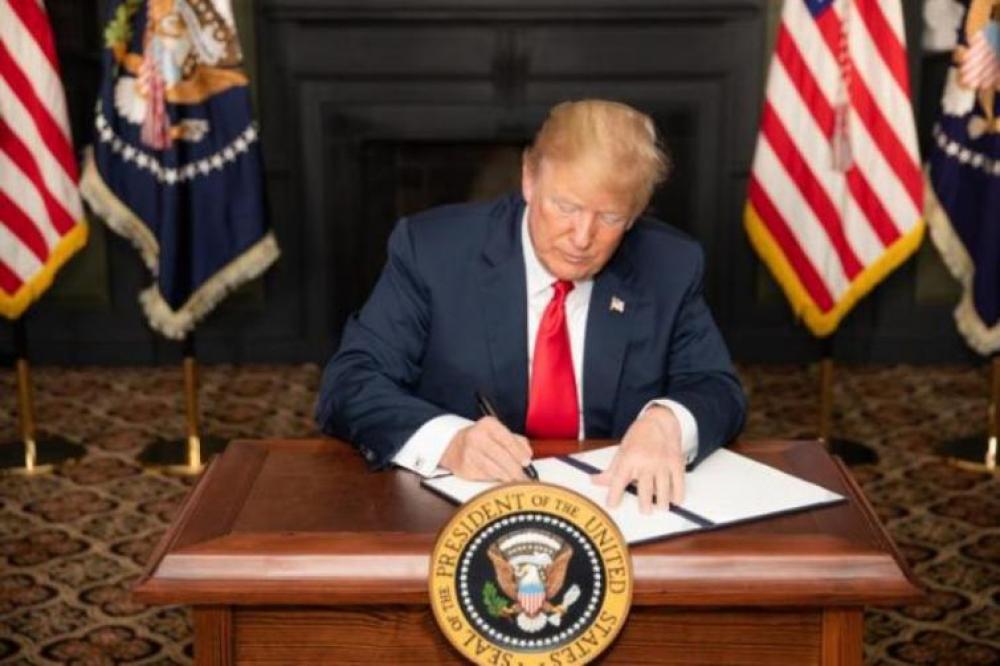 Donald Trump Facebook page
Washington (Xinhua/UNI): US President Donald Trump Friday vetoed a bill blocking his declaration of a national emergency at the southern border, the first such move in his presidency.
Trump signed the veto of the congressional measure to end his emergency declaration to get funds to build a border wall a day after the US Senate passed the resolution. Trump vowed to veto the bill immediately after the Senate vote.
"We're building a lot of wall right now," Trump said after signing the veto, signalling he is moving ahead with the plan of building a wall on the US border with Mexico using money he had tapped into with the emergency declaration.
Attorney General William Barr and Secretary of Homeland Security Kirstjen Nielsen flanked Trump during Friday's signing ceremony. Nielsen said that "the fact that this is an emergency is undeniable."
Trump's veto sends the bill back to Congress, where the House of Representatives is expected to take it up again on in the coming weeks. It is expected that the chamber will come up short of the 290 votes needed to override the veto. In a late February vote on the bill blocking the emergency declaration, the House voted 245-182, 45 votes short of the threshold.