Geopolitics
Governance/Geopolitics
Kim Jong UN, Donald Trump expected to meet in Vietnam at the end of February
Just Earth News | @justearthnews | 01 Feb 2019, 10:49 am Print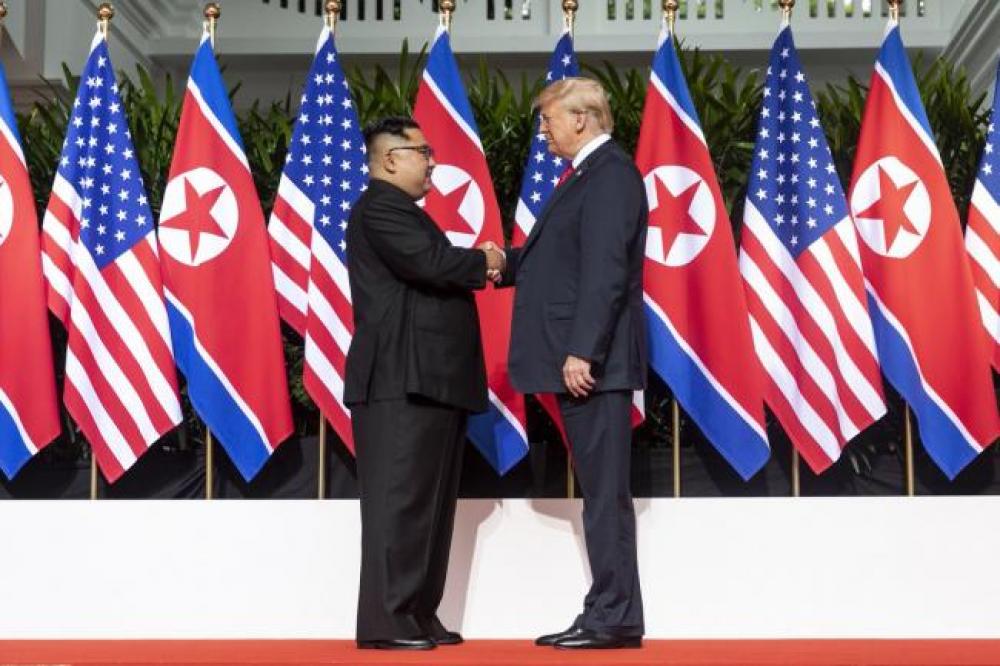 Washington: The second meeting between North Korean leader Kim Jong Un and US President Donald Trump will take place in Vietnam at the end of this month, media reports said on Friday.
A senior administration official and a second source with knowledge was quoted as saying by CNN that the current plan is for the second summit between President Trump and North Korean leader Kim Jong Un to be held in the Vietnamese coastal city of Da Nang. The plan is being finalized.
The first meeting between the two leaders took place last year.
The meeting took place in Singapore city.
Meanwhile, US State Department Special Representative on North Korea Stephen Biegun has said that his nation has no intention to topple the Kim Jong Un regime.
"President Trump is ready to end this war," Steve Biegun was quoted as saying by CNN.
"It is over, it is done. We are not going to invade North Korea. We are not seeking to topple the North Korean regime," he said.
"I am absolutely convinced, and more importantly the President of the United States is convinced, that it's time to move past 70 years of war and hostility in the Korean peninsula. There's no reason for this conflict to persist any longer," Biegun added.
Biegun was also quoted as saying by CNN that Kim is committed to dismantle and destroy all of North Korea's plutonium and uranium enrichment facilities if the United States takes "corresponding measures."
"Exactly what these measures are are a matter I plan to discuss with my North Korean counterpart during our next set of meetings," Biegun said.
The White House recently announced that the second meeting between the two leaders will take place this month.
"President @realDonaldTrump looks forward to a second summit with Chairman Kim, which will take place near the end of February. Location will be announced at a later date," White House had tweeted.
Kim Yong-chol, a top North Korean envoy, recently arrived in Washington and met US Secretary of State Mike Pompeo.
Image Credit: Twitter.com/Scavino45