Geopolitics
Governance/Geopolitics
Narendra Modi, Xi Jinping meet, walk together along East Lake in Wuhan
Just Earth News | @justearthnews | 28 Apr 2018, 06:40 am Print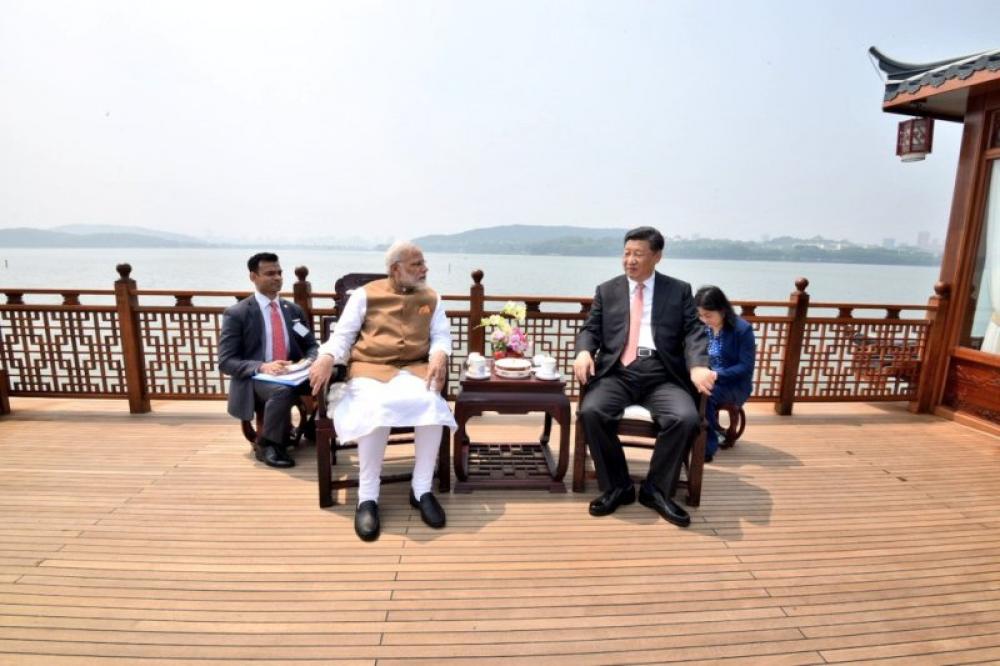 Wuhan: On the second day of his China tour, India's Prime Minister Narendra Modi took a brief walk and spent some time with Chinese President Xi Jinping along the East Lake in Wuhan on Saturday.
Modi is on a two-day trip to China.
Tweeting some pictures of the two leaders' meet, Indian's External Affairs Minister spokesperson Raveesh Kumar said: "Taking India-China relations on a forward-looking path, charting the future direction of the relationship! PM @narendramodi and Chinese President Xi take a walk together along the East Lake in Wuhan today morning."
"At the delegation-level talks, PM @narendramodi underscored importance of people-to-people contact through STRENGTH : S-Spirituality; T-Tradition,Trade & Technology; R-Relationship; E-Entertainment (Movies, Art, etc.); N-Nature conservation; G-Games; T-Tourism & H-Health&Healing," another tweet read
According to some media reports, India's Foreign Secretary said there have been no agreements signed between the two nations as PM Modi spoke about the bilateral issues with Jinping.
Modi and Jinping discussed countering terror and establishing peace at the borders.
Image: twitter.com/MEAIndia