Geopolitics
Governance/Geopolitics
Gaza: Ban confers with world leaders, stresses importance of durable ceasefire
23 Aug 2014, 06:06 am Print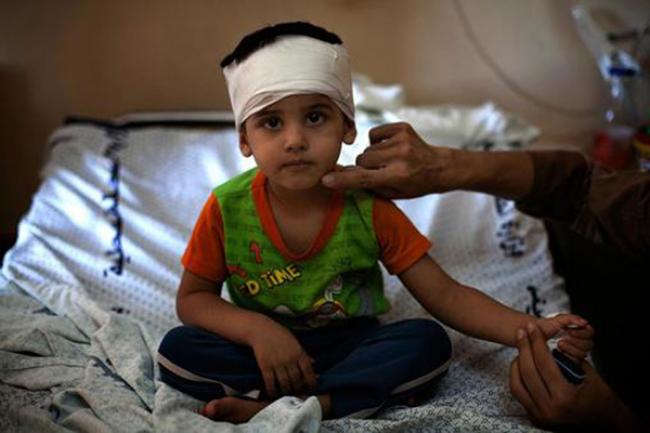 New York, Aug 23 (JEN) After the breakdown earlier this week of the latest temporary ceasefire in Gaza, United Nations Secretary-General Ban Ki-moon has stressed the need for efforts to guide the parties towards a durable peace, on Friday making a round of phone calls to a number of key players in the Middle East and beyond concerning the situation.
According to Ban's spokesperson, Stéphane Dujarric, the Secretary-General spoke to the President of the Palestinian Authority, Mahmoud Abbas; the Foreign Minister of Egypt, Sameh Hassan Shokry Selim; the Secretary of State of the United States, John Kerry; the Emir of Qatar, Sheikh Tamim bin Hamad Al-Thani; and the President-elect of Turkey, Recep Tayyip Erdogan.

They discussed the crisis in Gaza, including the need for the parties to return to the ceasefire negotiations under Egyptian auspices.

Dujarric said the Secretary-General also spoke of the UN's readiness to support any agreement the parties may reach. He stressed the importance for the parties to establish a durable ceasefire with a view to the eventual resumption of meaningful negotiations on a two-State solution.

During the discussion, Ban lamented the heavy loss of civilian life in Gaza and emphasized the UN commitment to assist Gaza in its recovery efforts once a ceasefire has been established, one that addresses the underlying causes of the cycle of violence so that a permanent calm can be reached between both sides.

"In addition, with both Secretary Kerry and President-elect Erdogan, the Secretary-General also discussed the current situation in Iraq," said the spokesperson, adding that the UN chief expressed his deep concern over the situation in northern Iraq and over the plight of Christian, Yazidi and Turkmen communities.

Lastly, Ban told President-elect Erdogan that his personal engagement and support in reaching a comprehensive settlement in Cyprus was vital. He said he looked forward to the President-elect's participation in the upcoming Climate Summit in New York this September.

Dujarric added that the Secretary-General is expected to speak to Israeli Prime Minister Netanyahu later on in the day.

As for the situation on the ground, the spokesman said the UN Office for the Coordination of Humanitarian Affairs (OCHA) has reported that the number of displaced people in Gaza continues to rise. That number currently stands at 460,000 – more than one quarter of the entire Palestinian population of Gaza.

And as of on Thursday, nearly 280,000 people were reported to be seeking refuge in 83 schools run by the UN Relief and Works Agency for Palestine Refugees in the Near East (UNRWA), while another 29,000 are being hosted in government shelters supported by the agency – up from 26,000 the day before, he said.
Suffering displacement, injury and even death, children continue to bear unacceptable consequences of the recent escalation of violence between Israel and Gaza. Photo: UNICEF/NYHQ2014-1012/D'Aki