Geopolitics
Governance/Geopolitics
Canada: Jagmeet Singh urges Trudeau government to decriminalise drugs
Just Earth News | @justearthnews | 08 Nov 2017, 07:38 am Print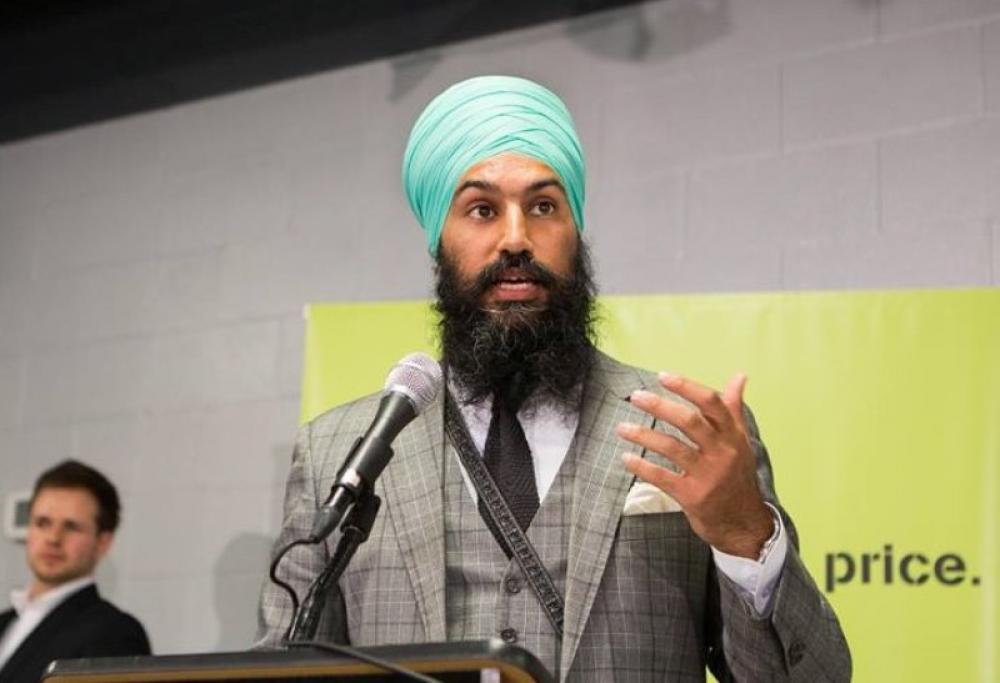 Ottawa, Nov 8 (JEN): New Democratic Party leader Jagmeet Singh has urged the federal government in Canada to decriminalise all illegal drugs to cope up with the rising opioid crisis, media reports said.
Singh, who has assumed the leader's post in the party recently, said he will push the New Democrats to make his stand as a part of the party's formal policy platform.
Singh has been vocal about the opioid issue after his promotion to the leader's post in the party.
The NDP leader even said majority of Canadians, who are struggling with opioids, suffering from mental health problems, addiction and poverty.
Sikh politician in Canada, Jagmeet Singh, has been chosen as the leader of the New Democratic Party (NDP) for the federal election which will be held in 2019.
Singh (38) is the first ethnic minority to become the leader of the NDP in the upcoming federal election of Canada.
He has been chosen as the leader of the NDP by a margin of 53.6 percent in a ballot-voting.
The NDP, a left-centric party, secured 44 out of 338 seats in the last federal election in 2015.
The NDP came third in the previous election.
Singh, who was a criminal defence lawyer, will take on Prime Minister Justin Trudeau in the federal election, which is scheduled to take place in 2019.

(Reporting by Suman Das)

image: facebook.com/jagmeetndp