Conflicts, drought drive hunger despite strong global food supply – UN agriculture agency
Just Earth News | @JustEarthNews | 08 Dec 2017, 06:24 am Print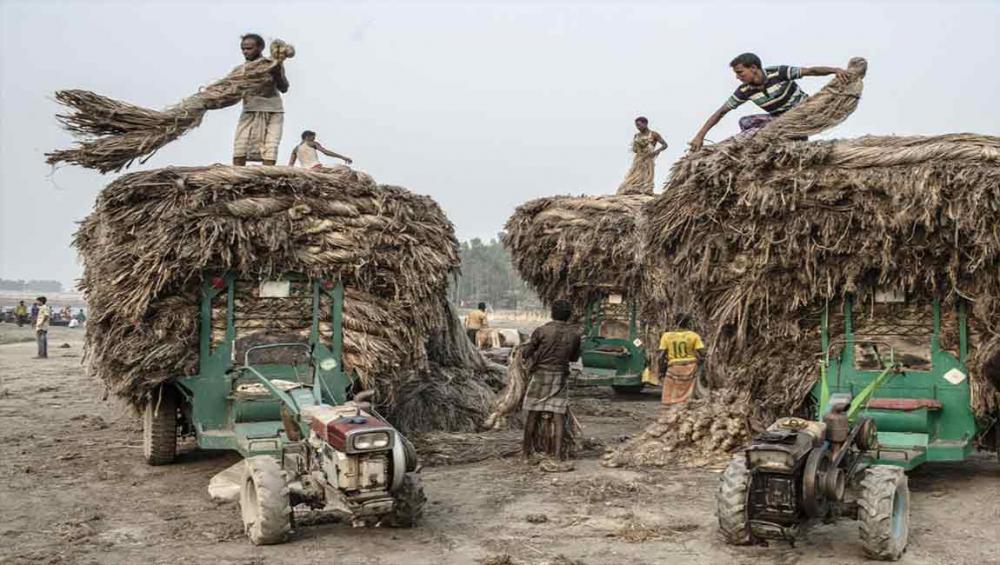 FAO/Mohammad Rakibul Hasan
New York, Dec 8(Just Earth News): Despite strong global food supply, localized drought, flooding and protracted conflicts have intensified and perpetuated food insecurity, the United Nations agriculture agency reported Thursday.
The new edition of the UN Food and Agriculture Agency's (FAO) Crop Prospects and Food Situation report revealed that some 37 countries – 29 of which are in Africa – require external food assistance.
"Ongoing conflicts continue to be a key driver of severe food insecurity, having triggered near-famine conditions in northern Nigeria, South Sudan and Yemen, as well as widespread hunger in Afghanistan, Central African Republic, the Democratic Republic of the Congo – and Syria," FAO stated.
The report also said that conflict impedes productive activities, hinders access to food and significantly intensifies the numbers of internally displaced people.
In Africa, the report details that urgently in need food of assistance are about 1.1 million people in the Central Africa Republic; some 7.7 million in the Democratic Republic of the Congo, which hosts more than 200,000 refugees and four million internally displaced persons; over three million in northern Nigeria; some 4.8 million in South Sudan; and 3.1 million in Somalia – a number that has tripled over the past year.
Elsewhere, it points out that chronic hunger or food insecurity is confronted by 7.6 million in Afghanistan; 3.2 million in Iraq; and 6.5 million in Syria.
Moreover, in Yemen 17 million, or 60 per cent of the population, are believed to require urgent humanitarian assistance. The report notes that should November's maritime port closures be repeated the country would risk famine.
In some regions, adverse weather conditions are taking their toll on farm food outputs – notably due to drought in East Africa and floods in parts of Asia.
Some 8.5 million people are estimated to be food insecure in Ethiopia, especially in the Somali region. Consecutive unfavourable rainy seasons have curtailed crop and livestock production in Kenya, leaving about 2.6 million people severely food insecure.
The report also flags concerns in Bangladesh, where three episodes of flash floods this year caused substantial damage to the rice crop.
A severe summer drought has also cut Mongolia's wheat harvest by almost half.
Despite local negative trends, the report points out that, overall, global food production is booming. In addition, production gains are being recorded in many low-income food-deficit countries, where the aggregate cereal output is forecast to grow by two per cent this year.